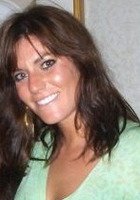 Alyson
Certified Tutor
My mother passed away when I was younger, so I began helping my sister with special needs with her homework. This sparked my passion for teaching, as well as developed patience and understanding that everyone learns in different ways and at different speeds. I went on to graduate from high school, gain a double degree from the University of Colorado at Boulder in Finance and Communication, and earn my Masters from National University for Teaching. My experiences range from tutoring kids in their homes and at school, to teaching in an orphanage in Cambodia. Through all of my experiences, I have learned the three keys to success are to understand how the students learns (kinesthetic, visual, auditory), make the information relevant to their lives allowing for personal connection to the material, and support the student through answering follow-up questions. I am the type of tutor that has patience, understanding, and a good sense of humor to the point that I want the student to enjoy learning the material more than it just being bearable. I promise that I will always try my hardest, be flexible, and change my approach to teaching to teach to the learner to ensure success!
Education & Certification
Undergraduate Degree: University of Colorado Boulder - Bachelors, Finance and Communication
Graduate Degree: National University - Masters, Elementary Special Education Teaching Mild to Moderate Disabilities
State Certified Teacher
Hobbies
Learning new things, reading, rock climbing, traveling, hiking, biking, stand up paddleboarding, anything in nature!
Tutoring Subjects
Business
College Economics
College English
Elementary School Math
High School Business
High School Economics
High School English
Macroeconomics
Other
Study Skills
Study Skills and Organization
Summer