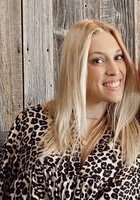 Abby
Certified Tutor
I am an educator who aims to create a comforting, positive, and multimodal learning environment for my students. I aim to provide each student with the most influential instruction as well as resources they require in order to enhance their learning.
Education & Certification
Undergraduate Degree: Hofstra University - Bachelor of Education, Elementary School Teaching
Hobbies
My interests include drawing, spending time in nature, going out for coffee, spending time with friends and family, and snuggling up with a good book. Dancing is one of my lifelong hobbies.