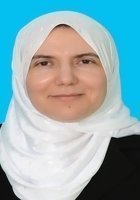 Alia
Certified Tutor
Dear students,
It is my pleasure to introduce myself. I am an educator for more than 25 years of experience at both K-12 and university levels. I got my PhD in Education from the University of Wisconsin Milwaukee in 2017, and my master's in Educational Leadership in Higher Education from the University of Wisconsin Oshkosh in 2014. Besides, I have Bachelor and Master's degrees in the English Language and Literature from the University of Jordan.
My students were from different backgrounds and nationalities. I have an international experience as I lived and worked in three countries before arriving in the United States. I started my career as a high school teacher of English in Dubai for 11 years. Then, I taught at higher academic institutions in Jordan, Oman, and the United States.
Working at higher academic institutions for more than 14 years enhanced my professional skills and reinforced my opinions about diversity and inclusion. I am fortunate to have students from different backgrounds and ethnicities who are a rich source of understanding and appreciating other cultures.
I received several awards for my dedication, commitment, and my positive contribution to education.
Education & Certification
Undergraduate Degree: University of Jordan - Bachelor in Arts, English
Graduate Degree: University of Jordan - Master of Arts, English
Graduate Degree: University of Wisconsin-Milwaukee - Doctor of Philosophy, Urban Education and Leadership
Hobbies
Walking, reading, and cooking
Tutoring Subjects
Admissions
Adult ESL/ELL
Arabic
College Application Essays
Elementary School English
Elementary School Reading
High School English
Math 1
Middle School English
Middle School Reading
Middle School Writing
Other
Spelling, Grammar, and Writing Skills Class