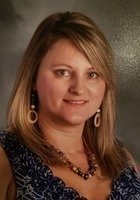 Effie
Certified Tutor
I am a graduate of Wayland Baptist University. I have a Bachelor of Science, a Masters of Arts in Counseling, hold a state of Texas EC-4 teaching certificate, Special Education EC-12 teaching certificate, and a School Counselor EC-12 certificate. Currently I am a School Guidance Counselor. With 14 years of experience in education and the desire to provide all students with a virtuous educational foundation, I am confident in my ability to be a valuable asset as a tutor. I am most passionate about tutoring in the areas of phonics, spelling, and reading. Throughout my years of teaching I have had the opportunity to teach a diverse group of students from those who perform at grade level, to those who were gifted academically, as well as those who found learning to be more of a challenge. As a result, I have become more proficient in differentiated teaching in a creative, manner with engaging lessons. I design lessons to make a direct connection to the sequential learning of the curriculum and application to everyday life.
My greatest strengths include implementing consistent classroom and behavior management techniques, strong organizational skills, and a sound work ethic. I combine grace with accountability in the learning environment.
Hobbies
In my spare time, I enjoy reading, gardening, bicycling, swimming, and spending time with family.