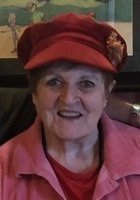 Diane
Certified Tutor
My extensive career using the Orton-Gillingham approach has offered me many opportunities to re-educate struggling readers and dyslexic learners between the ages of 5 and 64. Given there are only three sensory pathways to the brain that enable humans to read, write and spell (visual, auditory and kinesthetic), O-G utilizes all three modalities systematically and sequentially. Known also by the term, multisensory methodology. Together with a scientific phonics based strategy, success is assurred.
I was O-G trained at the Dyslexia Institute of Minnesota and will be forever indebted to these erstwhile pioneers in the field of dyslexia for preparing me to find my passion and the pedagogy to implement the creme de la creme literacy tool to aid learners in need of help. For me, this had been a calling and a response for which I'm deeply grateful.
Extroversion is my personality
go-to function. Introversion is my my homework assignment in pursuit of inner growth.
Hobbies
*Reading *Teaching *Music *Knitting *Crafting *Dogs, cats, parrots zoos, animals of all kinds *Lauging at myself and with others!
Tutoring Subjects
Art
Elementary School Reading
Elementary School Writing
Handwriting
Orton Gillingham Reading
Reading Intervention
Visual Arts