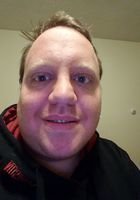 Ander
Certified Tutor
I am a student at Harvard. I study Physics and will be receiving my Bachelor of Science degree in the next couple of years. With a goal to continue on to a doctorate program in astrophysics. I was heavily involved in the peer tutoring program at my high school. Being a private school we were more like extra teachers than usual peer tutors. We helped with lesson plans, graded work, and tests. I even was involved in picking the new Algebra 2 Text Books for the school. As such I bring a unique look behind the curtain of high school education to my tutoring work. Through this program, I tutored Algebra 1, Geometry, Algebra 2, Pre-Calculus, and Trigonometry for four years. I then went on to teach of all of the same at my high school's summer school program for three years. From there I attended and worked for City Year. City Year is a nonprofit sponsored by Americorps that provides extra support for students in low-income public schools around the country. In tutoring I believe in a fun and engaging real world look at subjects. I firmly believe that students who enjoy engaging with their subjects are much more likely to succeed. As a tutor, it is my job to help my students find subjects more engaging and more fun. Outside of the classroom, I enjoy Star Wars, cooking, and playing board games.
Education & Certification
Undergraduate Degree: Harvard University - Current Undergrad Student, Astrophysics
Hobbies
Star Wars. I love Star Wars. I also enjoy anime and gaming.
Tutoring Subjects
American Literature
Basic Computer Literacy
C++
College English
College Level American Literature
College Physics
High School English
High School Level American Literature
High School Physics
High School Writing
Java
Linux
Mathematica
MATLAB
Microsoft Excel
Microsoft Office
Middle School Writing
PC Basic Computer Skills
Photoshop
Technology and Coding