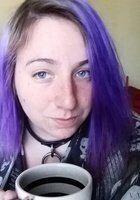 Brittaney
Certified Tutor
I have a BA in English (Writing Emphasis) from La Sierra University. I'm familiar with all sorts of writing, such as essays, research, and creative. While there are always things you may not want to write, the experience of writing and learning from each paper over time is what builds writing skill. I enjoy helping people build this skill by providing feedback like I was given to improve myself.

My studies at the university introduced me to a wide range of subjects. On top of loving writing, I have a passion for history and literature. I always say that the history of the world is reflected in the writing of that period and it's fascinating to dissect that - both in discussion and in papers.

My previous tutoring experience comes from working at a Writing Center. I assisted with everything from the basic English courses all the way up with reading over graduate work. I know about everything from brainstorming, to proofreading, to structural formatting, to argumentation, to properly citing, and integrating research.

Few things give me as much academic pleasure as helping someone else succeed at their work - whether it be trying to study for test prep, to getting their paper polished, to getting their book done. While I'm not an expert professor in an age of literature, I'm a well rounded jack of all writing trades and have many years of experience under my belt.
Brittaney's Qualifications
Education & Certification
Undergraduate Degree: La Sierra University - Bachelor in Arts, English Composition
Hobbies
Writing, gaming, LARP, coffee
Tutoring Subjects
American Literature
AP Research
College Application Essays
College English
College Level American Literature
High School English
High School Level American Literature
High School Writing
Other
---