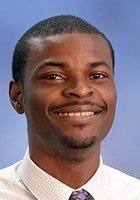 Oscar
Certified Tutor
During several years of teaching and tutoring mathematics at many levels, from basic to college level math and statistics, as instructor and as teaching assistant, I have been constantly learning and gaining experience as to what makes an effective practitioner of the craft, and improving and focusing my own skills. I believe that teaching is the most rewarding occupation as it gives the teacher the ability to not only transmit his own knowledge to the student but also see the positive results and outcome of the student.
I believe mathematics has suffered as an attractive discipline by failing to be inclusive of mathematicians and students of all races, ethnicities, genders, personalities, and socioeconomic and educational backgrounds. In my capacity as a tutor, I hope to help students overcome their internal stereotypes of "Math is a black beast, and I have never been good at it," and discover their own abilities. To this end, I believe in providing explanation in which students develop and share their understanding of mathematics through constant interaction with their instructors and peers, in a safe, respectful, and collegial learning environment in which all students feel included. During teaching or tutoring sessions, I look forward to the opportunity to advise and mentor students from all backgrounds, and to seek out ways to encourage those who are underrepresented in mathematics to pursue the subject. While I have learned much about teaching mathematics thus far, and believe myself able to practice it effectively, I am under no illusions as to having perfected it. Indeed, I feel that perhaps the most important aspect of a good tutor is the willingness to continually grow: to seek out new ideas and innovations, to maintain and improve practices that work well, and to critically examine and alter those that do not
I have developed quite some experience in teaching from all kind of students from little kids to professional, and it has always been a pleasure to do so. During my teaching experience coupled with my own experience as being a student, I discovered that mathematics can never be understood without a pen and a pencil in hands. Math is not a reading subject where you can think and reason and discuss about your opinion. It is rather an absolute science where anyone agree to one and single outcome. Moreover, as I always tell my students, you can never finish better yourself through practice because practice makes perfect. Even the most intelligent student practices before any exam (unless he/she is a genius).
My goal is to help students with their gaps and build them up to the point that they will feel confident enough to face any other challenging problems on their own.

Education & Certification
Undergraduate Degree: University of Abomey Calavi - Bachelors, Business Administration and Management
Graduate Degree: Roosevelt University - Masters, Mathematics and Actuarial Science
Hobbies
Basket Ball, programming languages, building applications
Tutoring Subjects
ACCUPLACER Arithmetic
Algorithms
Basic Computer Literacy
Business
Business Calculus
COMPASS Mathematics
Computer Programming
Conversational French
Data Structures
Datamining
Elementary School Math
Epidemiology
French 1
GED Math
International Business
Java
Linux
Mac Basic Computer Skills
Medicine
Microsoft Excel
Microsoft Office
PC Basic Computer Skills
R Programming
SQL
Technology and Coding