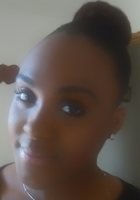 Tracy
Certified Tutor
I am a college graduate of Rutgers University in Camden, New Jersey. I began my tutoring journey in college while a member of the New Jersey Public Research group at Rutgers University in Camden. NJPIRG provided complimentary tutoring and mentor services to underprivileged students in the city. It was very gratifying to me how my skills and ability to teach could have such a great impact on students. I continued tutoring for various organizations in the United States as well as abroad in the United Arab Emirates. I was also a substitute teacher in Dubai as well. My main subjects to tutor are Math and English. Although, I tutor students in a variety of other subjects. In my spare time, I enjoy traveling to foreign countries to experience other people's cultures and ways of life.
Hobbies
Traveling the world, dancing, bike riding, boxing, painting, and everything else creative...
Tutoring Subjects
Elementary School Math
Homework Support
Other
Summer
What might you do in a typical first session with a student?
I would chat with them regarding their hobbies and their favorite/least favorite subjects at school.
How can you help a student become an independent learner?
I would provide them with various learning tools that I believe to be effective, and give them a boost of confidence in what they are being tutored in.
What strategies have you found to be most successful when you start to work with a student?
I believe listening and trying to understand what the student is going through has always been the most successful strategy when I work with a student.
How would you help a student get excited/engaged with a subject that they are struggling in?
I would try to get the student excited about a subject that they are struggling in by tying portions of the lesson with the current events that are of interest to the student.