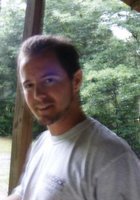 John
Certified Tutor
I am a man of many diverse talents, interests, skills, and abilities. An adventurer by nature, I've done everything from flying light aircraft to single-handing a 27 foot sailboat, from hiking the Continental Divide to diving in the Puget Sound. I have formal training in Engineering, Aviation Maintenance, and Commercial Diving. I am 29 years old, and have tried to use those years to acquire as many skills, abilities, and as much useful knowledge as possible. I believe that the more one knows, the more one has the obligation to use said knowledge for the benefit of others, whether by direct application or through teaching. I joined varsity tutors because my cumulative skills and experience can be leveraged to great effect in demonstrating to students the practicality of whatever subject matter they are studying, and helping them maintain motivation in areas that they may be struggling.
Hobbies
Aviation, Diving, Rock Climbing, Hiking, Kayaking, Sailing, Hunting, Precision Shooting, Off-roading, Camping, Gardening, Reading, Writing Fiction
What is your teaching philosophy?
I strongly believe that anyone with sufficient motivation can learn anything, provided they have a knowledgeable, patient, and dedicated teacher. If the student truly wants to learn, and is willing to put in the necessary effort, and the teacher is determined to see that they get every chance to succeed, there is no set of obstacles too insurmountable to prevent success.
What might you do in a typical first session with a student?
In a first session, I try to get to know the student. If I know something about a student's interests, hobbies, and pre-existing knowledge of the subject matter, I can better draw parallels and analogies that will make sense to the student.
How can you help a student become an independent learner?
Independent learning boils down to two things: motivation and the availability of study material. If I can convince a student that self-study is important, and direct them to good source material, independent learning will happen.
How would you help a student stay motivated?
It is important to remind students of the endgame. Keep their eyes on the prize, and they will remember what all the effort is for.
If a student has difficulty learning a skill or concept, what would you do?
Patience is a tutor's greatest virtue. When difficulty arises or a given approach fails, taking a different approach and not giving up are the best options in pushing forward.
How do you help students who are struggling with reading comprehension?
Discussing words, phrases, or concepts that a student doesn't understand is the best option. Having a dictionary at the ready is good, but simply knowing the meaning of words doesn't guarantee the understanding of an essay.
What strategies have you found to be most successful when you start to work with a student?
Making mental connections is what learning is all about. If I can connect a new, abstract concept to something the student already understands, learning will take place much more quickly and efficiently.
What techniques would you use to be sure that a student understands the material?
The best technique I know is to have the student explain the material back to me. If the student can articulate the material correctly and succinctly, they understand it.
How do you build a student's confidence in a subject?
Periodically reminding them of their progress is helpful. If a student can look back on their accomplishments as evidence of their competence, confidence should be the natural result.
How do you evaluate a student's needs?
Examining past performance, and the variables that influenced it, are the most useful methods. If I call isolate the thing, or combination of things, that is holding a student back, I can figure out a work around.
How do you adapt your tutoring to the student's needs?
By figuring out what factors help or hinder a given student's learning, I can make sure to capitalize on that which is helpful, and avoid techniques that don't work.
What types of materials do you typically use during a tutoring session?
Depending on availability, I've used everything from the student's textbooks to pre-built problem sets, to practice material I made up on the fly. I'll bring anything useful to bear if it will help.
How would you help a student get excited/engaged with a subject that they are struggling in?
A discouraged student is normally getting bogged down in the drudgery and failure of a hard subject, and it makes it difficult to see past the immediate circumstance. I encourage students to take a step back and view the big picture. A problem subject is just a hurdle, an obstacle to be overcome between them and their greater life goals. Reminding a student of why they have to press on can give them the determination needed to put in the effort and conquer a troublesome class.