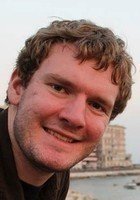 Michael
Certified Tutor
I am a graduate of the University of Washington Tacoma with a bachelor's degree in law and policy and a minor in mathematics. I have tutored high school and college level mathematics and statistics, and I have enjoyed helping students to develop their quantitative reasoning abilities. In particular, I like to help students to understand how the subjects they are learning apply in the real world. For example, using statistical methods to predict how well a professional baseball team will perform, or how prime numbers can be used in modern day cryptography. I have found that the best way to make abstract mathematical concepts interesting to a student is to show how that concept is relevant today.
Hobbies
Hiking, backpacking, rock climbing, travelling, cooking, baseball, and ultimate frisbee
What strategies have you found to be most successful when you start to work with a student?
Setting clear learning goals, and taking the time to find how the student learns is crucial. Is illustrating a subject visually, verbally, or through writing the most effective? These questions are key for the tutor to determine how to be the most effective.
How would you help a student get excited/engaged with a subject that they are struggling in?
The student's motivation is key, and the best way to keep students motivated is to make the subject relevant to something that they like. For example, teaching how to forecast how well a baseball or football team will play is a great way to teach statistics.
What is your teaching philosophy?
Students learn best when they receive individual attention from a teacher who is truly passionate about the subject that they teach. This helps to keep students motivated and engaged, making them more receptive to what they are trying to learn.