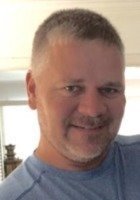 Jeremiah
Certified Tutor
When asked why I like Mathematics, I realized that it is all down to my personality. Being a composed, disciplined person, I enjoy the challenge of questions with unequivocal answers. My character's orderly side draws me enthusiastically towards neat solutions, my creativity gives rise to my acceptance of new ideas and my positive mind results in my wish to succeed. All questions have definite answers; we just need to construct ways of reaching them.

I have two years experience teaching High School math and over 3 years experience teaching college level math. I am known to be a calm, patient and understanding instructor amongst my peers. I know math isn't for everybody, but I can help somebody endure a math class and come to appreciate it.
Education & Certification
Undergraduate Degree: University of Florida - Bachelor of Science, Mathematics
Graduate Degree: University of Florida - Masters in Business Administration, Business Administration (Finance)
Hobbies
Camping, gardening, and handyman work.
What is your teaching philosophy?
My teaching philosophy is comprised of 3 elements. The basic guidelines I use are practicality, relativity to the student, and added value. I like to make the class reflect my practical strengths. My personal teaching philosophy entails persistence, transparency, enthusiasm, and practicality. Persistence is what the students need to have in order to master mathematical methods and reasoning. For most skills people have, practice makes perfect. A student must be persistent in his or her efforts in order to succeed in math. In order to lead a student down this road, I maintain transparency. That is, I illustrate why a particular topic is important, how they may use it, and how it may be a liability if they don't master the basics. In order for a student to be motivated to do this, I feel I have to prove the subject matter has practical use. My enthusiasm for business related math, personal finance math, and the use of examples convinces students these topics are important and won't go away after my class. I cultivate my philosophy in the classroom by trying to include as much "real world" as I can. Not only do we talk about the math subjects at hand, but also I include the importance of networking both in and out of Full Sail. I encourage the students to work with people they don't know and students from other majors. In addition, I introduce and talk about personal experience and the importance of networking. Another way I exemplify my philosophy in my course is to bring up some real world events and modern history. Since there are many veterans at Full Sail, I use military examples everywhere from the military headquarters (The Pentagon) to mathematics developed for warfare to statistical strategy. There are other topics and sidetracks I talk about to make the class more interesting and also let the students know me on a personal level. An example of this is my experience with the stock market and day trading. For the construction and communication of my message, I like to keep it short, interesting, and diverse. A typical class section will include lecture of math principles, some practice problems, and some interesting side notes where applicable, including videos and personal experience. I plan my class to be a little faster paced in order to hold the attention of the students with variety and freethinking. In summary, it is important to me that a student feels free in my class. But, I feel there need to be guidelines and mental discipline. I provide an environment where a student is enlightened to traditional mathematical concepts as well as exposed to real world applications and modern paradigms.
What might you do in a typical first session with a student?
I'll gauge the student's abilities to determine a path to success.
How can you help a student become an independent learner?
Confidence is an important part of individual learning. If a student knows the correct questions to ask, the student will be able to navigate successfully through the curriculum.
How would you help a student stay motivated?
A student can stay motivated with encouragement and measurable progress.
If a student has difficulty learning a skill or concept, what would you do?
If the student is having difficulty, that tells me the approach being used needs to be adjusted or modified. I will change the approach to focus on the student's strengths and accomplishments.
How do you help students who are struggling with reading comprehension?
I want to reassure students that it isn't a race to finish reading. Take your time and reread something if it doesn't make sense. Remember, turtles win races too.
What strategies have you found to be most successful when you start to work with a student?
First, I need to get to know the student and assess the strengths and weaknesses. From there, I can build a successful, independent student.
How would you help a student get excited/engaged with a subject that they are struggling in?
I can show there is something interesting, applicable or even fun in certain subjects.
What techniques would you use to be sure that a student understands the material?
In math, it is evident when a student doesn't understand the topic at hand. With a couple of quick technical questions, I can determine if the subject is mastered.
How do you build a student's confidence in a subject?
A student's confidence can be built with positive reinforcement, meaningful practice, and progress.
How do you evaluate a student's needs?
After a brief conversation and listening to how a student feels about the subject, it is usually apparent what needs to be done. Many times it is overcoming anxiety.
How do you adapt your tutoring to the student's needs?
My tutoring style is very flexible. Some students need heavy engagement, while other students need guidance here and there.
What types of materials do you typically use during a tutoring session?
I like to use the material from the course the student is taking. Mostly I use a lot of scratch paper, pencil, and eraser. Any material I generate during a session stays with my student. I make sure it is readable and easy to follow. I consider it a guide for later work.