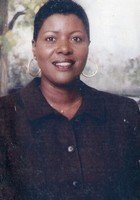 Christine
Certified Tutor
I am aware of students' emotional, social, psychological and physical development as well as their cognitive growth. I have degrees in Regular and Special Education and have worked as a Teacher and Special Education Administrator in suburban and inner city school systems, for more than 30 years. I worked in the areas of Behavior Disorders and Special Education.
I attended Morris Brown College where I attained a Bachelor of Science degree in Elementary Education. I attended Atlanta University where I attained a Master of Arts degree in Behavior Disorders and a Master of Arts degree in Leadership for Director of Special Education. My experience working with children includes supervising teachers, changing students behavior, working on social skills, study skills, social studies and teaching reading on the elementary and middle school levels. I am currently tutoring tenth grade students on study skills, organizational skills, critical thinking skills and social skills. The subjects that I tutor are social studies, reading, language arts, study skills, critical thinking skills and organizational skills. My favorite subjects to tutor are Critical Thinking Skills, Reading, Social Skills, Study Skills and Organizational skills.

My philosophy as a teacher is to teach the students who are willing to learn, and to motivate the students who are not willing to learn, with the knowledge of how to have influence on the child's total self. Every child who enters a classroom should feel safe and comfortable. Every classroom should be full of nurturing and enrichment.

I am a huge college and NFL football and basketball fan. I enjoy attending games on both levels. I enjoy playing golf, riding my bike, singing and reading.


Education & Certification
Undergraduate Degree: Morris Brown - Bachelor of Science, Elementary Education
Graduate Degree: Clark Atlanta University - Master of Science, Behavior Disorders and Director Special Education
Hobbies
Reading, Playing Golf
Tutoring Subjects
5th Grade Reading
5th Grade Writing
6th Grade Reading
6th Grade Writing
7th Grade Reading
7th Grade Writing
8th Grade Reading
8th Grade Writing
9th Grade Reading
9th Grade Writing
Adult Literacy
Business
College English
Elementary School Reading
Elementary School Writing
Executive Functioning
High School Business
High School English
High School Writing
Middle School Reading
Middle School Writing
Other
Study Skills
Study Skills and Organization