Call Now to Set Up Tutoring:
(512) 299-3388
Work With The Perfect Tutor For You
We require the most rigorous qualifications of Lost Creek tutors, in addition to a background check. Only a tiny fraction of those candidates who apply ultimately make it through our demanding interview process. From this elite group, an expert director will help you find the best tutor to meet your individual needs – and we stand behind your satisfaction with our money-back guarantee.
Personalized lessons help you learn best in an environment where you're comfortable, on your own schedule, both in-home or online.
The neighborhood of Lost Creek is home to approximately 4500 people in Travis County, Texas. Lost Creek is named after a part of Barton Creek, which is located outside of the more populous portions of the creek. The neighborhood can date its history back to the 1970s, when suburban residential development began in the area, and in December of 2015, it was annexed by the city of Austin.

The Eanes Independent School District encompasses all of Lost Creek, and students who live within the area attend school at Forest Trail Elementary, West Ridge Middle School, and Westlake High. About 20 minutes outside of the town is Austin, Texas, which is home to a number of renowned post-secondary institutions. Stephen F. Austin State University is considered one of the best universities in the region, and Austin College is ranked at number 79 of all national liberal arts colleges by US News. The University of Texas-Austin is also widely known for its academics, and it is ranked at 52nd for all national universities.

Private tutoring in Lost Creek, TX, for test prep instruction, which is available online and in-home, is a great way to make the effort to try to get accepted into and excel at an elite school. Sometimes you may need to take an entrance exam in order to attend one of these great schools, but you can prepare for that as well. To potentially improve your score on that important exam, take advantage of an online or in-person private tutoring session with a Lost Creek, TX, tutor who is skilled in test prep for students at all levels. Tutors in Lost Creek, TX, are a great way to work to improve, or get into any school.

The nice thing about living in Lost Creek is that you are able to get away from the hustle and bustle of the city, and Austin still remains close enough for easy day trips. The city contains multitudes of fun day-killers and family-friendly activities to check out. Some of the most popular destinations are the State Capitol, the Lady Bird Hike-and-Bike Trail, and the Barton Springs Pool.

The LBJ Presidential Library and the Bullock Texas State History Museum are both very interesting and entertaining spots to check out, and you are likely to discover something new every time you visit one of these great locations.

If you are looking for private online or in-home tutoring to potentially improve in class or pass that big exam, professional tutors in Lost Creek, TX, are skilled in instruction and test prep for all levels.
Recent Tutoring Session Reviews
"The student and I worked on trigonometric simplification problems to practice for her test tomorrow. Did some extra problems out of the book, as well as completed some homework together. She seems to be doing very well and I expect her to be quite successful on the test tomorrow. We also practiced evaluating trig functions using triangles (no calculators), which she was particularly good at."
"The student was able to finish one English and one reading section to the 1st practice exam. I scored each of the tests and he earned a 22 on the English and a 19 on the reading. This is already showing a great improvement from the ACT that he took back in September. We spent the rest of the session reviewing the questions he got incorrect. We reviewed the grammar rules to each of the question. We are going to wait for the report to determine if there are any trends to the questions he is missing.   Overall, he is doing well."
"The student and I reviewed for her upcoming midterm on forces, gravity and energy. I think she seems well prepared for the work/energy part of the exam, but still needs to work on using and applying Newton's forces."
"Algebra -8th grade math  -labeling equations in the form of Y=mx+b   -absolute value equations
In today's session, I explained to  the student  how to solve the above equations. By the end of the session, she was working problems with only a few mistakes. In the next session, I will review today's material and have her work on a short assignment to see where she needs help.  "
"We worked through the student review problems for tomorrow's test. The test is over area, and he seemed to be pretty comfortable with the equations and methods for finding the area of different shapes. Some of the problems towards the end of the assignment incorporated concepts from previous chapters, many of which he was able to remember and use appropriately."
"The topics covered most of Chapter 6, including integration by parts, trig integrals and substitutions, partial fractions, and a very brief overview of approximate integration and improper integrals. About one third of chapter review exercises were completed in preparation for the exam."
"The student's class is now working on arithmetic and geometric sequences.  They don't have a quiz this week, so although they've been learning about both types, we focused on arithmetic only today: how to write a formula for the sequence and how to sum terms.  We will review these concepts for geometric sequences next Wednesday, prior to Thursday's quiz."
"Today we finished up with adding subtractions. I am so impressed how fast the student was able to make common denominators and add or order the fractions! Also we continued with reading subjects and made a star gazer to view the different constellations."
"Student is still behind in Grapes of Wrath, but she has committed to a rigorous catch-up plan over the next week. I showed her a literature resource with an overall summary, chapter summaries, character bios, and theme analysis. In math, we continued our work on representing systems of equations as matrices and reducing them instead of solving the equations long-hand."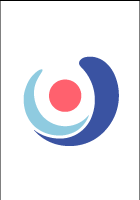 "The student and I went over her last German exam together as a starting point. We discussed strategies for learning vocabulary. We went over past participles and when to use haben or sein. We also discussed modal verbs and will focus more on sentence structure in our next session. Great first session!"
"We continued to go over sight words working our way up to list 15. The student is truly embracing sounding out words. When she has trouble with a word I would have her use phonics and vowel sounds before just providing the word to her. I also had her pick six words from her list and write four sentences. After the sentences were written I asked her which words she thought was misspelled and then we went over corrections. She did a great job with this and was not afraid to make a mistake when writing. We closed the session out working in her workbook and went over three pages."
"We went over Newtonian mechanics, projectile motion, reviewed his last test. He got a 65% on the multiple choice and we went over the questions he got wrong. We previewed the next session."
Call us today to connect with a top
Lost Creek Tutor
(512) 299-3388
Nearby Tutors:
Thousand Oaks Tutors
,
Windcrest Tutors
,
Hollywood Park Tutors
,
Helotes Tutors
,
Leon Valley Tutors
,
Alamo Heights Tutors
,
Kirby Tutors
,
Converse Tutors
,
Scenic Oaks Tutors
,
Universal City Tutors
,
Schertz Tutors
,
San Antonio Tutors
,
Boerne Tutors
,
Fair Oaks Ranch Tutors
,
Bulverde Tutors
Nearby Cities:
Thousand Oaks Tutoring
,
Windcrest Tutoring
,
Hollywood Park Tutoring
,
Helotes Tutoring
,
Leon Valley Tutoring
,
Alamo Heights Tutoring
,
Kirby Tutoring
,
Converse Tutoring
,
Scenic Oaks Tutoring
,
Universal City Tutoring
,
Schertz Tutoring
,
San Antonio Tutoring
,
Boerne Tutoring
,
Fair Oaks Ranch Tutoring
,
Bulverde Tutoring