Foreign Language Tutoring Near Me
Private In-Home and Online Foreign Language Tutoring Near You
Receive personally tailored Foreign Language lessons from exceptional tutors in a one-on-one setting. We help you connect with in-home and online tutoring that offers flexible scheduling and your choice of locations. Varsity Tutors helps thousands of people asking, "How do I connect with the best Foreign Language tutors near me?"
100% Tutor Satisfaction Guarantee
At Varsity Tutors, we're committed to connecting you to top tutors capable of delivering an outstanding experience. That's why we provide a 100% tutor satisfaction guarantee.
Looking for "Foreign Language tutors near me"? Varsity Tutors can help.
With the help of Varsity Tutors, you or your student can become connected to a talented foreign language tutor. Foreign language tutoring is a great option for anyone searching for a unique learning experience in which you can call upon the knowledge of an expert in the subject. What's more, tutoring allows for a one-on-one environment that can help you focus on your learning. Perhaps you have found yourself searching for "foreign language tutoring near me." If so, it's likely that you are well aware of just how beneficial working with a quality tutor can be. So instead of searching for a "foreign language tutor near me," let us help you get started with the tutoring that you need. Read on to see if tutoring would be a good fit for you.
The Continuing Importance of Foreign Languages
4.9/5.0 Satisfaction Rating*
Recent Tutoring Session Reviews
"Today was a continuation of what we were doing during our last session. I asked the student questions in Mandarin related to school, and he responded with very good and grammatically correct sentences. We switched up the role, where he was asking questions and I would respond, and ask him the same question. He says he feels comfortable and ready for his final Thursday, and after today, I do feel he is comfortable with the material. "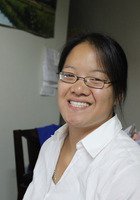 "I decided to slow down a little because the student didn't have a strong grasp of lesson seven, so I quizzed him on vocabulary from the first dialogue again. He did much better this time. He then told me about the make-up of his final, and we did some practice in his workbook."
"We continued the lesson based on the poem about a flower garden. We reviewed the student's homework and she gave me a presentation about the picture she drew and the labels she made. We discussed seasons and specifically focused on how to express units of time such as years, seasons, month, weeks, and days. We practiced saying the date. We also learned the words for day after tomorrow and the day before yesterday. We did some character practice and also pin yin pronunciation practice."
Learning a foreign language is often one of the most difficult tasks students come across in their educational careers. Becoming fluent in a foreign language requires the mastery of many different skill sets, including reading, listening, speaking, and writing, as well as an understanding of the culture associated with the language. Perhaps you are an ace at memorizing vocabulary, but struggle when asked to conjugate a verb. Conversely, you may have an intuitive understanding of the grammatical underpinnings of a language, but run into trouble when trying to commit the increasingly large amounts of vocabulary to memory. If you are struggling with any or all aspects of learning a foreign language, individualized foreign language tutoring might just be the answer. Varsity Tutors can help you connect with many eager, knowledgeable, and engaging foreign language tutors ready to help you on your journey.
One-on-one foreign language tutoring can ensure that you receive the attention necessary in order for you to perform to your highest potential. Many students can get lost in the shuffle of a large classroom setting and have trouble seeking individual help from their foreign language teacher. These students can greatly benefit from the personalized attention and care of a tutor.