Call Now to Set Up Tutoring:
(888) 888-0446
Private In-Home and Online Arabic Tutoring
Receive personally tailored Arabic lessons from exceptional tutors in a one-on-one setting. We help you connect with in-home and online tutoring that offers flexible scheduling and your choice of locations.
How can a tutor assist you in conquering Arabic?
The ability to speak one or more Arabic dialects can be quite an impressive addition to your resume. As one of the fastest-growing and richest regions in the world, the ability to speak Arabic fluently could land you a high-paying career in a Gulf Cooperation Council country like the United Arab Emirates, Qatar, or Kuwait. Unfortunately, however, mastering the Arabic language can be as difficult as it is lucrative. With a complex writing system and a grammar structure that is completely different than that of English, many students who are self-studying or learning in the classroom find themselves confused and frustrated. Don't be dissuaded by the difficulty of learning this language. Instead, supplement your studies with private Arabic tutoring. By contacting Varsity Tutors, we can help you connect with a private Arabic tutor in your area who can assist you in your language-learning goals.
Unlike many modern languages of the Indo-European tree, such as Spanish, French, and German, a Semitic language like Arabic can be quite difficult to learn for native English speakers. Even with the best of help, it can still be time-consuming and challenging. Therefore, do not be fooled into thinking that you can teach yourself this language. The morphological and phonemic structures of any of the Arab dialects are quite foreign to the structures as they occur in the English language. Likewise, there is the added difficulty of an alphabet that is quite different from the Roman alphabet used to express English words. Unlike the Greek or even the Cyrillic alphabet, the alphabet used in the Russian language, Arabic script can appear quite foreign to an English speaker, making mastery of the language all that more difficult. Add to that the dialectic differences found in many different countries, and you have quite a smorgasbord of difficulties for mastering this important language. Do not let all of this dissuade you, for you are not alone and without help! Varsity Tutors can help you connect with knowledgeable Arabic instructors who can help you develop the skills that you need, building on your current language skills and giving you confidence in reading, writing, and speaking Arabic.
Instead of interacting with a computer program or a written text, you can develop your skills by experiencing the back-and-forth that is possible between a student and his or her teacher in Arabic tutoring. A tutor can help you diagnose the subtle difficulties that you are having in the process of learning this complex tongue, helping to quicken your progress. Whether your difficulties are primarily in using a spoken dialect or in reading the standard forms of written Arabic, your tutor can identify the roots of your issues in a way that is impossible in an impersonal class, with a computer program, or by trying to study on your own. Through directly addressing your issues, you can move on to the skilled use of the Arabic tongue with ease and efficiency.
When you work with a private Arabic tutor, you are also able to learn with someone who is dedicated to working around your busy schedule. This means that you control when and where you meet, and can have sessions at night, during the weekend, or any other time that doesn't take away from your prior engagements. Moreover, you can choose where you would like to study, and are encouraged to pick a place that is a comfortable learning environment. While many students enjoy studying from the comfort of their own home, you can also choose to meet at a local college campus, in the library, or at your favorite coffee shop. Finally, if you can't meet in-person, simply ask your tutor to conduct a face-to-face online session with you using our live learning platform. With help just a phone call or email away, why hesitate to find the assistance that can help you succeed in your Arabic studies today? Contact Varsity Tutors to discuss how we can help you find the best Arabic tutor for you!
Recent Tutoring Session Reviews
"I had an introductory lesson with the student, focusing on the letters of the Arabic alphabet, how to pronounce them, and practicing a short and basic conversation. He seems very enthusiastic about the class and Arabic in general."
"Focused mainly on assessing where the student is at in his Arabic proficiency, getting an idea for his vocabulary and where the areas of opportunity are in his language learning. Reviewed basic grammar and some simple words focusing on the theme school and family. Ended session with a 30-min conversation in Arabic in order to activate some of the newer words and to get him accustomed to speaking in Arabic and forming sentences. As expected, listening and speaking skills could use some work and refining. That will come through consistent practice."
"The student and I worked on his sentence translations regarding location today. After showing him the pattern and jogging his memory using the textbook, he did very well. We also practiced unscrambling sentences. He did great with that. He shows a good understanding of grammar/sentence structures."
"We began by going over some homework the student did from his workbook. We then moved on to lesson four, and worked through the first dialogue. Finally, we practiced some grammatical constructions and conversed in Mandarin."
"The student and I used the Chinese language-learning website to go through 4 storybooks. She transcribed these books into Pinyin with my assistance as needed. She did very well in recognizing the sentence structure patterns and extrapolating words and definitions based on her prior knowledge."
"Today, I explained the test questions to the student, since he is taking Mandarin 1 soon. We practiced some sentences, and introduced 63 most commonly used Chinese nouns that may appear in his test. He worked really hard to understand, I am satisfied with his progress. He concerned about the sentence structure, which we will cover next week. His homework is to get familiar with all these vocabulary."
"Penultimate session. We covered vocabulary from SSAT practice test 1, section 1 for warm-up; then did ISEE practice test 2, section 2 (math) questions 1-14 and 21-22."
"In these three lessons, I taught the student more conversational Chinese like "I'm full, I want to use the restroom, I need help.....etc." I also taught him how to introduce himself in Chinese and then we reviewed years, months and dates. He occasionally struggles with the pronunciation of some of the words but after I correct him, he'll gets it right away. He's a fast learner, there is no doubt about that. He can say the bigger numbers better now in a slow pace but that's some really good progress."
"Covered airport arrival phrases and pronouns. Progress shown with recognition of consonants and improved fluency of tones. We still need to improve articulation of tones and consonant endings when speaking phrases."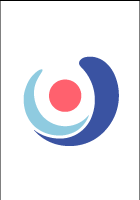 "Worked with the student in preparation for the test on Wednesday, focusing on vocab and grammar. She is ready."
"Today he read a whole book in Hiragana. This book uses many of the things he's working on such as days of the week and the way of counting different shaped objects, plus it really reinforced his "letter" recognition. Soon his text will use mostly Hiragana then he has to tackle Katakana - another 46 characters!"
"We covered how to have a conversation in a restaurant, how to order food and drinks, and also learned the names of different types of meats, vegetables and fruits. We also covered chapter 4 of Al-kitab."
Call us today to connect with a top
Arabic tutor
(888) 888-0446