Call Now to Set Up Tutoring:
(888) 888-0446
Private In-Home and Online Reading Tutoring
Receive personally tailored Reading lessons from exceptional tutors in a one-on-one setting. We help you connect with in-home and online tutoring that offers flexible scheduling and your choice of locations.
How can Reading tutoring help you succeed?
If your child needs help sharpening his or her reading skills, look no further. Reading tutors are available to help your child succeed. Choose from experienced tutors who are highly qualified and can assist your student's reading development, regardless of skill level. Your tutor can assist your child in his or her educational journey by setting up thorough review sessions in your home, or in any other location you may prefer - even online. Your instructor can help your child master fluency in reading, to help him or her read and process the information contained in the text. The practice can help them gain accuracy and speed. This should help your child improve his or her confidence when reading, both aloud and silently, and help him or her retain a greater amount of information.
Furthermore, working with a private tutor can aid your child's ability to comprehend the meaning and purpose of various pieces of text by teaching him or her how to read critically and analytically. Additionally, your tutor can help improve your child's vocabulary. The experience will give him or her the necessary background to read and understand more complicated texts and to process the English language in a natural manner.
Reading is a skill that is absolutely pivotal to a child's success in all levels of schooling. It is not just in English classes where children will need to employ this tactic. They must be able to read comprehensively and efficiently in a number of other academic scenarios as well, including reading instructions for various exams, directions for a lab experiment in a science course, word problems in mathematics classes, and much more. Throughout the country, reading tutors are highly prepared to identify where exactly your child is struggling when it comes to reading, and how to fix those issues. The instructor you select for your child will develop a unique lesson plan based on his or her strengths and weaknesses, which will aid him or her in this challenging process. Your tutor will work patiently with your child to help ensure he or she is as adept and assured in reading as possible.
For anyone, learning to read takes patience. One must acquire and practice the skills needed to comprehend text. Even for someone who seems to read effortlessly, it takes years of linguistic, cognitive, and even social development and practice to get there. It can cause substantial delays in learning if a student falls behind at any level, which is one reason a reading tutor can be so useful. The process starts from early childhood. Young students must be shown words and the concepts and perceptions they are associated with. Children move through different stages of reading at different paces. They may naturally be slightly ahead or behind their peers, but tutoring can help guide them along in becoming efficient readers.
One must also be able to associate parts of speech with the written word. Oral reading fluency is an important part of the learning process, something that can be easily practiced in a tutoring session. It requires accuracy, speed, and expression. Individuals must also know their vocabulary. Even with these and more advanced concepts, practice is the only thing that will help a student master reading. An experienced reading tutor understands the path to becoming fluent at this skill, and the hindrances that can prohibit any child's progress.
The focus is on building up your child's confidence and understanding through a variety of styles and methods that can be adapted to his or her personal skill level and learning pace. Get your child connected with private reading tutoring today!
Recent Tutoring Session Reviews
"Worked on reading comprehension homework. Also worked on math homework. She could do the calculations without any problems. Will work more on this at our next session."
"I've actually tutored the student for 2 one-hour sessions. Her first session was last Tuesday, April 2, and the second was last Thursday, April 4. We are working mainly on reading comprehension and spelling."
"The student practiced sight words until he could read all without errors. Practiced reading vocabulary. Used skills in decoding multisyllabic words. Reviewed phonograms /oo//ew//ee/ and/ea/."
"Got through all of the student's reading homework. We worked on a few math word problems too before I left."
"The student practiced reading, writing, and spelling her vocabulary words. Vocabulary consisted of days of the week and months of a year. The student did very well when some of the more difficult spellings such as February were pronounced in syllables."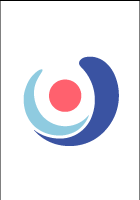 "We did a cut and paste art activity with his sight words. He cut out sight words and pasted them on two papers labeled: words I know and words I am learning. We also worked on cursive writing with the letter C and he worked out of his workbook on letters and sounds."
"The student worked on reading a book called "Alvin and the Chipmunks." She focused on looking at the whole word and sounding it out rather than looking just at the first letter. She seems to have expanded her sight word knowledge and can recognize more words immediately. The other student studied for an exam on the Digestive and Circulatory Systems. She completed the chapter's review questions as a study tool and understood the information."
"Today the student and I read a story titled, Little Penguins Tale by Audrey Wood. The student worked on fluency, decoding, comprehension, and vocabulary using context clues. The student did a great job reading and completed a cube organizer after the story."
"Learned about the student's relationship with reading. Learned about his struggles, what kind of reading he enjoys most, what kind of assignments he is required to complete. Began to understand the problems he faces with comprehension. Identified that he often skips words he doesn't understand, which interferes with his understanding. Will consider supplementing his school reading with fun sports reading with more sophisticated vocabulary to practice working through difficult vocabulary in a different, more enjoyable context."
"The student didn't have any school work to bring to today's session so we focused on vocabulary development. We worked through 3 vocabulary worksheets and the student also wrote out her own sentence for each of the words from the worksheets. For our next session, the student will let me know what novel they are reading in English class and will bring some of her school work."
"Topics: Multiplication and different multiplication techniques, reading practice

Progress: The student had math to work on (he has preferred doing math to reading the past couple weeks). He is doing extremely well at all math topics lately. His reading performance has not worsened but has not changed much lately. This is a contrast to his performance last month when his reading improved."
"We played all of her card matching games, and she is doing a better job of recognizing like word sounds, particularly "th," "sh," and "ch." The student also brought along a book that had fewer pictures. She was able to recognize most of her sight words while sounding out words she doesn't know. For longer words, I have her sound out by syllable, covering the rest of the word until she gets the syllable of interest correct. At the end of the word, we "add" the syllables together to fully sound out the word."
Call us today to connect with a top
Reading tutor
(888) 888-0446