Call Now to Set Up Tutoring:
(888) 888-0446
Private In-Home and Online German Tutoring
Receive personally tailored German lessons from exceptional tutors in a one-on-one setting. We help you connect with in-home and online tutoring that offers flexible scheduling and your choice of locations.
How can a German tutor help you?
Learning a foreign language can be challenging: you must memorize grammar rules, remember key vocabulary, and understand the spoken or written language. A German tutor can help you with any aspect of the language, from the most basic to advanced. Varsity Tutors can help you choose from a variety of German tutoring options in order to help you master the German tongue and reach fluency in reading, writing, and speaking. Learning German can prove to be a challenging task, though many students may breeze through the first few courses before hitting a snag. No matter where you reside in the US, a skilled tutor can help you review vocabulary and grammar, as well as increase your confidence in speaking and hearing the language by providing a sympathetic conversation partner.
Varsity Tutors creates a personalized student profile that allows German language tutors match what they have to offer with your needs. The tutor can view various aspects of your needs, including your learning style, syllabus, proficiency level, and more. This allows them to quickly assess whether they can be of service to you. When you first speak with your tutor, you will likely work with them to create a custom-tailored study guide that is flexible enough to allow you to learn at your own rate. The lesson plan typically covers the various concepts that are involved in learning the language, though some tutors provide their clients with a full immersion session that includes personalized learning materials, such as recommendations for books, movies, television, music, and much more. Your tutor will choose teaching strategies that have been proven to work with students who have your learning personality.
These German tutors come from a variety of backgrounds and are able to help you learn German in light of your particular strengths, weaknesses, and needs. If you are new to learning languages, we can help you choose a tutor who is adept at teaching the concepts necessary for comprehending German, which is a difficult language due to its complex grammar and syntax. If you are skilled in languages similar to German, your tutor can help you focus just on those aspects of the language and vocabulary that are most difficult for you at this time. Of course, many other options are available. From conversational fluency to high school and college core requirements and reading for research in graduate school, a specialized tutor can help you achieve the linguistic success that you desire. Trying to work through language issues alone can lead to a great deal of frustration and time wasted. Don't spend your precious hours in vexation about avoidable woes.
When you arrange for one-on-one lessons with a personal German tutor, each session occurs when and where it would be the most convenient for you. You can easily balance out your tutoring with after school activities, home life, and other responsibilities. If you need to have more sessions one week than other weeks, you can easily work with your tutor to identify the best schedule. You can meet at your home, a local cafe, a college campus, or anywhere else to work on your schooling. Many tutors offer online tutoring sessions for those days that you need tutoring, but can't meet up. Or you can do tutoring entirely online with a long-distance tutor that suits your needs just as well as a local tutor would. The options are endless with the singular goal of helping you achieve yours.
Ultimately, language is a social activity, so we'll help you to find the perfect guide and get to the important goal of your studies: using the language for your specific needs! Contact Varsity Tutors today to receive more information about customized, private German tutoring!
Recent Tutoring Session Reviews
"The student and I went over her most recent practice test and essay. She is scoring a little higher on math and has come a long way in her grasp of concepts such as complex geometric figures."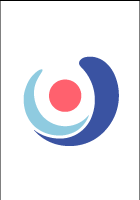 "First time meeting with the student. Most of our focus concerned trig substitutions, as her teacher had her doing a very precise method she did not quite understand. I walked her through the way I usually do it and we realized it was a more intuitive way of the professor's method. We found a happy medium by combining both methods."
"Today we started by going over the student's assigned homework. He practiced his skills in applying the correct forms of "my" and "the". After that we looked at the vocabulary that we started to learn last week."
"I went over basic SSAT strategies with the student. We discussed how to read a passage, how to answer analogies questions and how to answer synonym questions. Her homework was to go over 26 new vocabulary words. Next week, I hope to begin teaching her how to write essays for the SSATs."
"The first meeting with the student. She immediately requested for me to speak with her in German only. I proceeded to do so. Involved her in a few general conversations encompassing daily life, future business trips to Germany and her background. She was doing very well! Tested a couple of tongue twisters with her and focused on the soft "s" sound."
"The student and I discussed the areas in which she has excelled. We then completed a homework worksheet and went through her study guide for the test. We also created study guides for her to use - one for grammar, one with verbs, and one with word order examples."
"The student and I had a good session. We worked on studying/reviewing material for the quiz she will have tomorrow. We worked on the past tense of modal verbs. We also worked on using infinitive forms of verbs as nouns. We also focused on reviewing vocabulary, as she must know vocabulary in order to perform well. We focused a lot on verb vocabulary, as that seemed most necessary for her quiz. Good session!"
"We continued our work on pronunciation and family vocabulary, then we worked on greetings, including differences between using formal (Sie) and informal (du) 'you'.

I introduced definite, indefinite, and personal pronouns, as well as conjugation of regular verbs."
"The student wrote down more details about his past (in German). He read the few pages out loud, and we discussed it, while I was correcting him and explaining the meaning of certain words. His overall command of German is very good, and his main mistakes happen in the area of prepositions, conjugations, or misspelling of words."
"This was the student's last session before he heads off to school. We devoted most of our time to discussing the four German cases: nominative, accusative, dative, and genitive. First, we learned when to use each of these cases in a sentence. Then, we moved on to learn how the definite article is declined according to the gender and case of the noun it modifies. There are six possible declensions, each of which can be used for multiple genders and cases. This is very confusing material, and I made sure that he knew that practice and mistakes are the keys to memorizing the individual declensions. We ended our session with an overview of direct and indirect object pronouns. These, too, are somewhat difficult to remember, but I wanted to make sure that he was at least comfortable with the ways in which they are employed. As long as he understands the grammar behind them, he will be able to memorize them during the next semester with sufficient practice."
"We learned to ask and answer in German:
- What's your name?
- How are you?
- How old are you?
We practiced counting to 100 in German.
We went over the differences between reading in German and English
Homework: Practice all the things we went over."
"The student is doing exceedingly well with memorization and doing her homework! I gave her a lot of homework last week to gauge where her vocab level is, since she said she had practiced with an app. She know is very proficient in conjugation. We practiced pronunciation today and had an oral quiz on introductions, which she passed. I gave her a lot of vocab for next week so we could start on using her conjugation and sentence order in a more practical sense."
Call us today to connect with a top
German tutor
(888) 888-0446