Call Now to Set Up Tutoring:
(888) 888-0446
Private In-Home and Online OLSAT Tutoring
Receive personally tailored OLSAT lessons from exceptional tutors in a one-on-one setting. We help you connect with in-home and online tutoring that offers flexible scheduling and your choice of locations.
How can a tutor help you master the OLSAT?
The Otis-Lennon School Ability Test, or OLSAT, is a standardized exam used to analyze the yearly development and academic progression of students in kindergarten through twelfth grade. The OLSAT is also used by certain schools to identify potential candidates for gifted and talented, or GAT, programs, in conjunction with the results of other standardized tests like the NNAT. The OLSAT analyzes both verbal and nonverbal abilities throughout its five core areas. Students face twenty-one subtests on this exam, which can inspire a combination of test anxiety and exhaustion, and result in them failing to demonstrate all of their abilities. Helping your student become familiar with the structure of the OLSAT can help him or her approach the exam confidently, and personal OLSAT tutoring can help your student learn what is expected on each section of the test through supportive personal instruction.
Whether you are concerned with your child struggling to score highly on the OLSAT, or you want him or her to gain a greater understanding of the content in general, a private tutor is able to help them prepare for test day. This instructive approach is distinguished by the degree to which tutors customize each student's tutoring program to address his or her particular academic situation and needs. Varsity Tutors can help you select the perfect tutor to help your student become familiar with the OLSAT sections and problem types. Your student's tutor can then construct an OLSAT tutoring plan to specifically address the test content your student finds least familiar and most difficult.
Working with a tutor means that you and your child have control over the direction and pace of each lesson. Your student can work through the material at whatever pace best allows them to understand the material throughout the course of one-on-one OLSAT tutoring sessions, and their tutor can provide constant feedback and encouragement. OLSAT tutoring is also extremely convenient, and can be scheduled to take place where and when it works best in your busy schedule. If your child has the potential to excel in a gifted program, don't let test anxiety or confusion slow him or her down; build your child's confidence to help him or her demonstrate their complete academic potential on the exam.
Preparing in a classroom environment can feel impersonal and as if it's being taught in a one-size-fits-all format. Fortunately, working under the guidance and expertise of a qualified OLSAT tutor means that your child is able to benefit from a fully customizable lesson plan that has been developed to suit their specific needs. The tutor will actually establish a professional relationship with your child, learning their strengths and weaknesses, learning preferences, and interests. With this information, your tutor is able to design lessons and create supplemental content that is as engaging as it is informative.
You and your child's satisfaction and happiness are important to your tutor, and they are happy to go to great lengths to ensure that your tutoring sessions are both comfortable and convenient. You will be able to choose lessons any time of the week that works for you, including during the weekend, so that you and your child don't have to sacrifice important time from your busy schedules. Whether you choose to have your child learn through in-person tutoring sessions, or face-to-face online tutoring through the Varsity Tutors live learning platform, you will still be given a top-notch education from a skilled professional.
To learn more about the specific OLSAT tutoring options available in your area, and how Varsity Tutors can help you find a skilled instructor to prepare your child for test day, contact our educational directions and discuss how we can help your child prepare for success.
Recent Tutoring Session Reviews
"Worked with the student on More Distractors in Reading, Advanced Math concepts, and reviewed two passages in English. Performed well."
"Today at our first session, I explained what tutoring would be like to the student and his father, and we proceeded to take reading speed measures, introduce Long Smooth Underline and the first-pass/second-pass system, and spent an hour talking specifics on the ACT Reading Test."
"In our session today, we reviewed an essay the student had written since our last session and went through the Verbal, Quantitative, and some of the Math Achievement sections of the exam. The student wrote a very good essay content-wise, but had some stylistic inconsistencies. We went through ways she could be more clear in the space she is provided to write the essay and give more examples. The student did very well in the Math Achievement section of the test. We reviewed strategies to handle the Quantitative Reasoning section and she seemed to have a better grasp by the end of the session."
"Finished covering the incorrect and blank answers on the student's past SAT and started working on strategies and practice for the writing section by working through her SAT book. We focused mainly on identifying sentence errors, improving sentences and improving paragraphs, reviewing participial phrases, idioms, and subject-verb agreement. She is going to print out the essay from her past SAT and we are going to work on essay writing for our Sunday session."
"I conducted a brief interview with the student about her academic experience and then had her take a sample passage from each section of the ACT. We went over her answers and I made notes on the types of questions that were troublesome for her. We made plans to approach each section of the ACT in the future and then I had her write a sample ACT essay to assess her writing abilities."
"Today the student and I started by going over the rest of the math section that we had previously been working on. He did well on this section, but is still working too slowly to finish everything on time. He then completed the English section of practice test 5, and did pretty well, with a raw score of 45 for a scaled score of 20. We redid the problems he missed. For homework, the student will complete the first two reading passages of practice test 5."
"I had the student sit down and take a full length ACT test this past week so we went over the results of that today and went over things she got wrong. Overall, she's made a big improvement in just the few weeks we've been working together. Her score went from a 28 to 30 and she did exceptionally well in the English section. We will continue to work on improving timing for the math and science sections, as she understands the concepts but just runs out of time."
"This week: New vocabulary words, Flashcards- Building her speed in addition, subtraction, multiplication and division, Reading Comprehension, passages and practice questions. Great session overall! She is such a hard worker. :)"
"The student had done the first 35 questions of a math section, which he got all correct, so we finished it together, with mini lessons throughout to fill in any gaps in his learning. In general, though, he does need to write out his work for the more difficult questions, as he tends to make mistakes without. We covered reading the rest of the time; he'll do extremely well."
"At today's session, the student and I continued to work on the grammar questions from the writing section of the SAT. We spent a lot of the time talking about parallelism, which seemed to be a somewhat unfamiliar topic to him. I think that with a little more work on parallelism, the student's writing score will go up quite a bit."
"The student finished up the science section and did a little math last night, and today we ended up going over those and then went over every section a little bit. The student is going to go through a full test (timed) over the next few days. Then we will meet up again on Monday."
"The student continued to study for her SAT prep test to be taken the beginning of November. Today's emphasis was math, focusing on geometry. We covered angles and methods to calculate the degrees in various angles using limited known data variables and without the use of a protractor. She catches on quickly and was about 80%-85% accurate on angle calculations by the end of our session"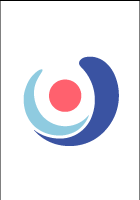 Call us today to connect with a top
OLSAT tutor
(888) 888-0446