We are open Saturday and Sunday!
Call Now to Set Up Tutoring:
(202) 779-1569
Private In-Home and Online English Tutoring in Washington DC
Receive personally tailored English lessons from exceptional tutors in a one-on-one setting. We help you connect with in-home and online tutoring that offers flexible scheduling and your choice of locations.
Recent Tutoring Session Reviews
"We worked to make comprehension notes for "And Then There Were None" as well as reviewing math homework and some additional math practice. I encourage the student to find guided reading questions to help him with comprehension. This will help him read with purpose."
"The student completed contract #4 for his weekly vocabulary. He choose 3 items - writing his words in a smiley face, writing his words in a scribble, and writing 4 words (as the teacher directed). He also completed his math homework, pages 107 and 108 from Motivational Math. His math covered multiplication and division word problems and math facts."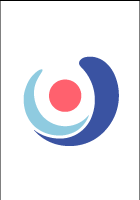 "We read chapter 3 of "Night" and outlined/explained important quotations.
We also re-visited chapter 2 for important quotations and completed the same exercise.
The student was very attentive and engaged throughout the session."
"Today, the student and I worked on Language Arts. We reviewed all of the concepts that were going to be on his upcoming test. The concepts included: vocabulary words, comprehension, grammar, spelling, punctuation, direct objects, and indirect objects (all from The Giver). After that, the student and I worked on a homework assignment that found the part of speech, synonyms, antonyms, and illustrations of each of the vocabulary words. Lastly, he and I downloaded a flashcard app and uploaded all of his vocabulary words to the app. Hopefully, he utilizes the app to help him study for his upcoming test."
"Today the student and I focused on vocabulary in his workbook provided by his teacher. The workbook is split into lessons, each with 10 vocabulary words. I tried to test him on the first lesson, and he will be retested during our next session. We also went on to the second lesson and he seemed to have an easier time understanding those words. So far he's improving and relying less on his Mandarin when we work together, unless he absolutely does not understand what is being read/said."
"The student is gaining confidence in his inferencing skills, and the ability to detect wider thematic elements in a text. We reviewed figurative language, and its effect on themes, as well as re-visited the final chapter of his class novel, to prepare for his final test, and upcoming essay."
"The student is completing a brainstorming assignment to help her prepare for writing a persuasive essay. She already had chosen a core topic, identified a target audience, and begun looking for sources. We discussed potential further sources, took notes to organize her supporting arguments, and looked for ways to link these to the audience's interests. The specificity of her descriptive language continues to increase, and she is making strong, purposeful, decisions about how to organize her writing."
"The student and I began our session by working on his fluency, decoding, use of context clues, and word structure to make meaning of new words, by reading his book. Afterward, we practiced using evidence to answer reflection questions from the text. At the very end of the session, we worked on using the multiplicative inverse to solve equations with mixed numbers and fractions."
"Today we discussed the student's in class essay #2 in detail. We discussed his choice of quotes and details and his commentary. His commentary was repetitive in some cases so I suggested that he read each sentence and see if it directly answers the prompt and is directly correlated to his thesis.
His personal commentary was a little too far fetched so I suggested that he stick to rather simple ideas and examples that do not necessarily have to be huge "aha" moments or dramatic examples.
After English, we went over biology in detail (chapters 1-3). They included characteristics for life, the scientific process, biochemistry, and the cell."
"The student had a lot of homework tonight. We were able to finish his vocabulary exercises for the next day. We also reviewed his math worksheet, which was long division. The student had very little difficulty with the math, as always. We were also able to review his science homework, which involved answering a few pre-lab questions about testing foods for fats. The student did very well getting through as much of his work as possible during our time together, and seemed focused to finish the rest of his work after I left."
"Today, the student and I reviewed his personal statement essay requirements, then discussed his first draft. After revising for content, we looked at his transition language and discussed strategies for guiding his reader through his argument using transitions. The student agreed to finish revisions for Friday's session, during which we would focus on low-order concern revisions such as copy-editing and word choice."
"The student worked on his analysis paper for Brit Lit. His assignment is to analyze whether the Oglethorpe performance of Hamlet and the movie of Hamlet enhanced, altered, or confused his interpretation of the written work. This was a difficult task because it required the use of great detail - doing more than just illustrating but comparing what the differences were and then how that influenced your view of Hamlet. This session was spent planning the paper, writing the thesis statement, and working on the introduction."
Nearby Cities:
Alexandria English Tutoring
,
Arlington English Tutoring
,
Bethesda English Tutoring
,
College Park English Tutoring
,
Fairfax English Tutoring
,
Prince George's County English Tutoring
,
Reston English Tutoring
,
Silver Spring English Tutoring
,
Wilmington English Tutoring
,
Chester County English Tutoring
,
Maryland English Tutoring
,
Baltimore English Tutoring
,
Columbia English Tutoring
,
Towson English Tutoring
,
Rockville English Tutoring
Nearby Tutors:
Alexandria English Tutors
,
Arlington English Tutors
,
Bethesda English Tutors
,
College Park English Tutors
,
Fairfax English Tutors
,
Prince George's County English Tutors
,
Reston English Tutors
,
Silver Spring English Tutors
,
Wilmington English Tutors
,
Chester County English Tutors
,
Maryland English Tutors
,
Baltimore English Tutors
,
Columbia English Tutors
,
Towson English Tutors
,
Rockville English Tutors
Call us today to connect with a top
English tutor in Washington DC
(202) 779-1569