Call Now to Set Up Tutoring:
(314) 422-2007
Private In-Home and Online English Tutoring in St. Louis, MO
Receive personally tailored English lessons from exceptional tutors in a one-on-one setting. We help you connect with in-home and online tutoring that offers flexible scheduling and your choice of locations.
Recent Tutoring Session Reviews
"I started with a review of the three primary parts of speech, then went into nouns. We reviewed common and proper nouns, with examples. I introduced singular and plural nouns, and we finished right before getting to irregular plural nouns. I started having them take notes, and for homework told them to prepare a lesson on nouns for me."
"The student and I reviewed the edits of her first draft essay and worked on incorporating peer edits as well as some of mine. We also talked about ways to embed quotations in an essay and varying sentence structure."
"For the 21st we worked specifically on the student's college applications, making certain arguments stronger. The student re-wrote entire portions. She seems to be making good progress."
"Read through and decided on a proverb for speech due Wednesday. Completed ingredient list 4 for English. Will diagram sentences tomorrow. Met with parent and discussed progress and game plan for continuing tutoring."
"The student first brought me up to speed on his schedule and what his courses are like this semester. We then went over his English assignment, which is a compare/contrast essay. We identified three points that could be used in the comparison and developed a thesis statement. We then talked about how to do the Venn diagram that is a required pre reading exercise. I think he has a pretty solid idea of how to go forward."
"The student completed the final 2 items on contract #4 for his spelling words, which will be turned in tomorrow. He also worked on his math skills, completing study link 2.5. This study link continued practice on range, mode, and median, as well as adding graphing using tabular data."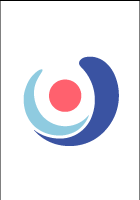 "Today was my first session with the student. Her mother and I talked, and she let me know her expectations for her daughter's classes. The student showed me her vocabulary books from school, and we completed Unit 1. I also had her write about her favorite book, "Harry Potter." She picked out an additional book she would like to read, and she will try to finish the first chapter before our session Thursday so we can discuss what happened. I also will bring grammatical exercises for her to complete."
"We spent most of the essay planning and beginning an essay on More's Utopia. Once we built an overall structure, she did a good job relating each of her arguments back to a main theme. We also discussed how she can slow down and be more thorough about the details of her assignments, and she did better catching grammatical mistakes."
"Today we discussed Shakespeare's "Julius Caesar," discussing the historical context of the events in the play, as well as Shakespeare's style and use of idioms, puns, and other word play. We watched and discussed the first 45 minutes or so of a BBC adaptation of the play from the 1970's which helped us get a better understanding of the characters, their motivations, and actions. Overall an excellent session."
"The student and I completed a summary of the short story "The Secret Life of Walter Mitty" using guidelines provided by his teacher. He understood the importance of not being too detailed and emphasizing sequence when writing a summary. We also studied for his vocabulary test; he understood all definitions and was able to provide synonyms and antonyms for the majority of the words. He successfully wrote sentences using all of the vocabulary words."
"The student spent time brainstorming for her persuasive paper they are working on in school. We were able to identify MLA citation format, and used research skills to obtain statistical information to use in the paper."
"We worked on some questions he had for homework on the Iliad. He told me what they had read in class and I asked him questions about the story. We read myths for quite a while, at his request. We defined difficult vocab and reviewed what we read for comprehension."
Nearby Cities:
Chesterfield English Tutoring
,
Ballwin English Tutoring
,
O'Fallon English Tutoring
,
St. Peters English Tutoring
,
Wildwood English Tutoring
,
Wentzville English Tutoring
,
Manchester English Tutoring
,
Washington English Tutoring
,
Lake St. Louis English Tutoring
,
Troy English Tutoring
,
Union English Tutoring
,
Eureka English Tutoring
,
Warrenton English Tutoring
,
Pacific English Tutoring
,
Weldon Spring English Tutoring
Nearby Tutors:
Chesterfield English Tutors
,
Ballwin English Tutors
,
O'Fallon English Tutors
,
St. Peters English Tutors
,
Wildwood English Tutors
,
Wentzville English Tutors
,
Manchester English Tutors
,
Washington English Tutors
,
Lake St. Louis English Tutors
,
Troy English Tutors
,
Union English Tutors
,
Eureka English Tutors
,
Warrenton English Tutors
,
Pacific English Tutors
,
Weldon Spring English Tutors
Call us today to connect with a top
English tutor in St. Louis, MO
(314) 422-2007