We are open Saturday and Sunday!
Call Now to Set Up Tutoring:
(888) 888-0446
Private In-Home and Online MCAT Tutoring
Receive personally tailored MCAT lessons from exceptional tutors in a one-on-one setting. We help you connect with in-home and online tutoring that offers flexible scheduling and your choice of locations.
How can a tutor help you master the MCAT?
For most students, a high score on the MCAT can play a strong role in successful entrance into a medical school. Whether you are retaking the exam or preparing to face it for the first time, studying for the MCAT can be a lonely and challenging experience. But it does not have to be. MCAT tutors can help you review content and prepare for the test, while also providing the essential motivation and encouragement you need to put in extra hours of study time. These MCAT tutoring experts are located across the United States, and can even work with you in an online setting.
They can help you make sense of the content covered on the MCAT, as well as help you understand the dynamics of the exam itself. Your MCAT tutoring can occur at the location and time of your choice, providing a convenient and flexible environment for your exam preparation.
The current version of the Medical College Admission Test consists of four scored sections. The first part is the Biological and Biochemical Foundations of Living Systems section, which has 59 multiple-choice questions, and which you are given 95 minutes to complete. Here you will be tested on molecular and microbiology, organic chemistry, anatomy, and biological processes.
The MCAT Chemical and Physical Foundations of Biological Systems section is the second part of the test, and you are given 95 minutes to answer 59 questions on chemistry and physics. The MCAT Psychological, Social, and Biological Foundations of Behavior section is the third portion of the test. Like the Physical Sciences section, the Behavioral Foundations section is also a 95-minute, 59-question section. This portion of the test covers psychology, biology, and sociology concepts that affect mental processes and behavior. The last portion of the MCAT is the Critical Analysis and Reasoning Skills Section, and you are given 90 minutes to answer 53 questions on your ability to comprehend, evaluate, apply, and synthesize information that you have read in given passages.
Preparing for the MCAT is often not about learning the correct answers, but mastering test-taking techniques and time management strategies. A skilled MCAT tutor can evaluate your proficiency after the first session, and he or she can craft a personalized learning plan that focuses on necessary areas of improvement. Rather than on focusing on individual questions, a talented tutor can help you the broad concepts that will help you throughout the exam. A personalized approach to your MCAT tutoring experience means your tutor can focus on the areas you value most and cater to your unique learning style. These tutors are familiar with the latest iteration of the MCAT, and can model how to make the most of your time in the weeks and months before exam day, as well as during the seven hours of the MCAT itself. A personalized tutor can also help you identify strengths and weaknesses you may not even know you had. While studying on your own is certainly helpful, receiving the extra boost that comes from working with a private tutor can make all the difference in determining whether you pass the MCAT or not.
Varsity Tutors is able to help you find the best MCAT tutors. Our live learning platform enables you to meet with tutors in person or face-to-face online. So whether you want to study from the comfort of your own home, in a library, at your favorite coffee shop, or in the park, a tutor is willing and ready to meet you. Call Varsity Tutors anywhere in the US to get started on your journey toward succeeding on the MCAT and ultimately reaching your academic and career goals.
Recent Tutoring Session Reviews
"We finished up acids/bases. Before moving on to buffers, we reviewed approximating pH without a calculator. After this we covered what buffers are supposed to do, what conjugate acids/bases are, and how they act in buffers. Then we covered the Henderson-Hasselbach equation and how it works to determine pH of buffer systems. The latter part of the session was spent reviewing thermodynamics. Since he's familiar with the terminology, I went over concepts equations, and the differences between thermodynamics and kinetics."
"The student and I went over the 4 practice passages that he worked on for homework. We also worked through an additional two practice passages together, in which we spent a lot of time teasing out the important points of the passage. The student and I are trying to find the best strategy for him to use while approaching the verbal passages. We were initially trying to read the passage in 5 minutes, with another 5 minutes for the 7 questions, but he wasn't having enough time for the questions. I assigned the student 5 homework passages with instructions to spend 5 minutes reading, but 7 minutes answering the questions. Although this is a little slower than ideal, I believe we need to work on comprehension first, and then focus on speed."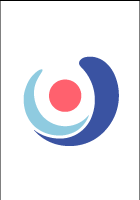 "We covered electrochemistry, finishing off the chemistry content review. We also looked at aldol condensations and some questions from organic, and then went through two chemistry passages focusing on acid base chemistry."
"The student and I spent this session reviewing the biological sciences and verbal questions that she completed. I'm pleased with her progress in the biological sciences. We reviewed some of the basic skills and tricks for succeeding in the verbal section, and I'll continue to monitor her progress. For our next session on Sunday, the student will be completing two full practice tests (one on Thursday and one on Saturday). I look forward to seeing how both of those go!"
"We answered and reviewed passages from select practice tests including Test # 9. Topics included physics (waveforms, heat transfer, earthquake lights, particle acceleration) and biology (microbiology/virology, hantaviruses, and pulmonary disease)."
"Today we worked on Immune System and Endocrine System. The student started out not knowing much about the immune system but walked away with a good idea of it. He knew his hormones really well. I think being able to "teach" them to me (their functions, gland, etc.) was helpful for him in solidifying what he knew. I also gave him a print-out calendar so he can map out (visually) the days up till his exam. I think this is a really good strategy for organization. I feel that the student is becoming much more confident in Biological Sciences, what he says is his weakest. Sessions along with his Physiology class that he is taking now both contribute to this."
"The student and I had a great session! We spent the first part of the session figuring out how he will study in the upcoming six weeks before his test. He spent the latter part of the session reviewing verbal passages using the strategy we discussed before."
"Went over her goals for our tutoring partnership, as well as helped to setup a day-by-day study schedule, that lists everything she will be studying. I also gave her additional material because she felt that the book might not be sufficient"
"During this session, we continued to review essential topics for the MCAT. The student had taken a practice test and we talked about patterns of errors that had emerged. While she was a week behind on her schedule, she seemed to be successfully grasping the concepts that she had covered. We also went over specific physics and chemistry concepts that had been troubling her. We planned on meeting in two weeks."
"Reviewed physics topics covered in previous session, as well as some assigned practice problems & a full-length MCAT practice test. Covered several topics in MCAT chemistry: bonding, VESPR, stoichiometry, limiting reagent."
"We went over a couple of the more challenging problems with which we ended last session. After reviewing Newton's laws, we went over problems from the student's workbook with which she had trouble. We then completed some problems involving the conservation of energy together. Finally, we went over buoyancy, a topic identified in our fist meeting as high-need, and did some specific problems."
"We spent the session working on verbal passages. First we went through a passage very slowly, reading and analyzing each paragraph together, then tackling the questions methodically, eliminating wrong answer choices and making sure to understand why these answers were wrong. Overall, the student did well on this passage with respect to comprehension and analysis. Next we went through another passage, but we went through more quickly as I wanted to see how the student reads and analyses on his own. This was a scientific passage, and it went quite well, as the student got all the questions right."
Call us today to connect with a top
MCAT tutor
(888) 888-0446