Call Now to Set Up Tutoring:
(704) 350-2687
Private In-Home and Online Trigonometry Tutoring in Grier Heights, NC
Receive personally tailored Trigonometry lessons from exceptional tutors in a one-on-one setting. We help you connect with in-home and online tutoring that offers flexible scheduling and your choice of locations.
Recent Tutoring Session Reviews
"The student and I spent tonight's session working through the math section of a practice ISEE lower level exam, which she will be taking in the future. We got through 3/4 of the section, and I thought she did very well. Many of the questions covered topics that we have worked on extensively over the past several weeks: algebraic word problems, probability, ratios, and percent/ decimal/ fraction conversions. She was able to answer most of the questions on her own. The only ones that gave her real difficulty related to geometry, which we'll review in our next session, two weeks from now. We'll also work on her speed, as this exam requires students to move quickly through the questions (the math section allots just 40 minutes for 47 multiple-choice questions). All in all, she should feel very good about her performance in tonight's session. With some more practice and preparation, she should be able to do very well on this exam!"
"The student and I started the session by reviewing his last test and discussing his mistakes. Most of them stemmed from not reading the question thoroughly, so I gave him a few practice problems similar to the questions he got wrong. He spent most of the session going over his homework on proportions. In questions that involved converting units, he sometimes needed a bit of help to determine what he needed to convert or how to set up a proportion, but he definitely understands the concepts now, because we went over the questions he had. We also spent some time talking about test-taking strategies and problem-solving skills, and throughout the session I had him verbally restate the question, tell me what he knew, and tell me what he needed to find before starting to work on a problem. We also talked about checking work, and I left him with a sheet of problem-solving strategies that I wrote out."
"The student and I started the session with a Mad Libs exercise, where we identified differences between adverbs, adjectives, verbs, and nouns. We then discussed homophones, and the student identified which homophones were appropriate to use in different sentences. The student and I also completed a color-by-answer worksheet, and named different fractions."
"The student and I started Unit 5 today, working with systems of equations. First, we saw how graphing multiple equations can help to visualize an intersectional point or grid to find an answer. I think it was helpful to have a visual trick before we jumped into to solving systems through the substitution and subtraction methods."
"The student and I started with the concept of unit combination, as he had begun to cover them in class. This discussion led into talking about ratios, which was a nice callback to previous sessions about proportions. He handled all of this content very competently, so we spent the rest of the session practicing slightly more advanced concepts that he had not quite gotten to in class dealing with units, primarily discussing how different units combine to form new units of measurement. He had moments of confusion when we talked about some of the deeper implications of this concept, but I was very happy to see that he was able to apply it with little to no help."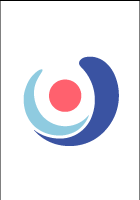 "The student and I started working on physics concept questions for 30 minutes. She had already answered the problems, so I looked over them and explained any questions that she had. Then we spent the remaining hour working on algebra 2. She worked through her homework problems, and everything went well. I'm sending her extra practice for physics later today."
Nearby Cities:
Charlotte Trigonometry Tutoring
,
Gastonia Trigonometry Tutoring
,
Concord Trigonometry Tutoring
,
Huntersville Trigonometry Tutoring
,
Matthews Trigonometry Tutoring
,
Cornelius Trigonometry Tutoring
,
Mint Hill Trigonometry Tutoring
,
Indian Trail Trigonometry Tutoring
,
Davidson Trigonometry Tutoring
,
Mount Holly Trigonometry Tutoring
,
Weddington Trigonometry Tutoring
,
Belmont Trigonometry Tutoring
,
Stallings Trigonometry Tutoring
,
Galax Trigonometry Tutoring
,
Pineville Trigonometry Tutoring
Nearby Tutors:
Charlotte Trigonometry Tutors
,
Gastonia Trigonometry Tutors
,
Concord Trigonometry Tutors
,
Huntersville Trigonometry Tutors
,
Matthews Trigonometry Tutors
,
Cornelius Trigonometry Tutors
,
Mint Hill Trigonometry Tutors
,
Indian Trail Trigonometry Tutors
,
Davidson Trigonometry Tutors
,
Mount Holly Trigonometry Tutors
,
Weddington Trigonometry Tutors
,
Belmont Trigonometry Tutors
,
Stallings Trigonometry Tutors
,
Galax Trigonometry Tutors
,
Pineville Trigonometry Tutors
Call us today to connect with a top
Trigonometry tutor in Grier Heights, NC
(704) 350-2687