We are open until 8pm!
Call Now to Set Up Tutoring:
(847) 840-2442
Work With The Perfect Tutor For You
Only the best Matteson tutors are able to work with you. The tutors go through a rigorous interview, possess excellent teaching skills, and pass a background check. From this elite group, an expert director will help you find the best tutor to meet your individual needs – and we stand behind your satisfaction with our money-back guarantee.
Receive personally tailored lessons from exceptional tutors in a one-on-one setting. We help connect you with in-home and online tutoring that offers flexible scheduling and your choice of locations.
The village of Matteson, Illinois, is a part of both Cook and Will Counties, and is home to about 19,000 residents. German immigrants first settled the area in the mid-nineteenth century; Matteson was plotted in 1855, and then the village was incorporated in 1889. The community experienced massive growth with the development of the village's school district, the electrification of the Illinois Central Railroad, and improvements in plumbing technology.

Many students in Matteson attend Rich Central Campus High School, which is one of three secondary institutions in the Rich Township High School District 227. About 30 miles outside of Matteson lies Chicago, which is home to some of the nation's finest universities and colleges. Some of the top schools you'll find in this city are the University of Illinois at Chicago, Columbia College Chicago, Saint Xavier University, and the University of Chicago. Tutors in Matteson, IL, provide online or in-home private tutoring and instruction to help you with test prep to pursue admission to a prestigious school. Matteson, IL, tutors are available to students in the area.

Many residents of Matteson visit nearby Orland Park for a fun afternoon, which is just about ten-miles away from Matteson. This village has a number of different attractions to visit, and it has a thriving community for antique collecting. One of the most popular places to check out in this village is Marcus Theatres-Orland Park Cinema, which has five-dollar movie nights and free popcorn with a rewards card. The staff at this theater are helpful and kind, and the seats are comfortable and relaxing. A family-friendly spot to check out is Space Golf, and the course is lit with neon lights.

Kay's Antiques and Marketplace is a great place to browse a large collection of old memorabilia and artifacts, and you are sure to find something new and special every time you visit. Another lovely curio shop is the Union General Store and Antiques, where you will enjoy going over the inventory and interacting with the pleasant staff. The Player Piano Clinic and Emporium is an additional Orland Park attraction, and here you'll find rare century old phonographs and more.

If you are looking for help with your education, Matteson tutoring lets you receive private instruction, either in-home or online, for your class or test prep today. You may enjoy working with Matteson tutors, who are happy to provide you with online tutoring and test prep assistance.
Recent Tutoring Session Reviews
"I met with the student for our first session. She has a math packet due on Monday, so we began working on that. She grasps the basic algebra and has natural test-taking instincts in solving multiple choice problems."
"Today, we went over conic sections and did some more work on the exponents. The student was very good, as always, asking questions whenever he had one and always being prepared. I left him to look over a video if he has some extra time, just to get an idea on he next section he will go over in class, ellipses. A big win from today's session was his memory of some of the concepts we covered a few weeks ago! He remembered how to solve some tricky problems, which I was really proud of. He is mainly struggling with the concepts behind problems, but he is really starting to understand a lot faster."
"We spent today's session going over the in's and out's of transformations in sine and cosine functions. The student had a worksheet to use as review for an upcoming exam. The worksheet included changes in period, amplitude, sinusoidal axis, and graph position (shifts to the left and right). It also included problems that asked the student to rewrite formulas in terms of the opposite function (i.e. writing a cosine function in terms of sine and vice versa). We focused on making step lists and acronyms such as "P.A.S.T" to help her remember specific steps in the problem solving process. "P.A.S.T" stands for period, amplitude, sinusoidal axis, and transformations. We also talked about how to break up a period change into four sections. Those four sections would then show you where your maximum, minimum, and zeroes were located. By doing this, you only have a small number of locations you must test and the rest of the graph will repeat the same pattern. She did much better after I showed her this and by the end of the session, she had completed the last three problems on her own with me only there to double check her work."
"The student had a quiz the following day, so together we worked through the assignments from the sections that would be covered. As we came across a sticking point for her, we talked in general about the rules at play and the necessary steps to solve the problem. I left her my work from the session, and by the end she had a solid understanding of evaluating limits analytically and graphically as well as on a conceptual level. She knows both how to do what needs to be done and why."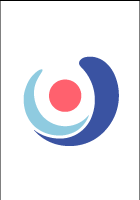 "Today we introduced ourselves to each other. We talked about the structural expectations concerning our meetings. We reviewed conjunctive verbs and prepositions. We discussed how we will discuss articles, videos, lectures, and interviewing for jobs in future sessions."
"The student and I reviewed homework problems dealing with parallel lines cut by a transversal. We used vertical angle definitions and supplementary angle definitions to identify which interior and exterior angles are congruent to each other."
"The student went through two homework assignments involving HTML tables. The first used the attributes colspan and rowspan and the second embedded images in the table. Both used inline styling to change text color, background color, and text alignment."
"We briefly talked about standard position and coterminal angles, and then focused on calculating arc length and sector areas. We discussed how they can be thought of in terms of ratios or in terms of fractions of circles. The student appears to have a good grasp on the topic."
"We covered Z-scores and finding probabilities relative to a sample mean. The student was eager to hear how the processes covered were working and happy to see himself understanding them. I taught a strategy for identifying variable values to be used for upcoming questions so as not to have to find them again."
"In today's session, we worked on government and pre-calc. For government, the student completed a writing assignment. We have to wait for it to be graded before she can complete the test and finish the unit. We are going to try to do this on Thursday. For math, we went over the first half of her test review sheet. This was mostly on trig identities, which she has a pretty good grip on. We are going to finish reviewing the second part of the review on Thursday before her test Friday."
"The student worked on a homework project he had received involving an ellipse. We went through the problem by using the given information to find the equation of the ellipse and then solve the problem from there. I walked him through the problem in a different manner than he had done with his project partners, but we arrived at the same answer, which was pleasing. We then moved on to working on some SAT review questions. He wants to improve his geometry and algebra skills for the exams, so we will be spending some time during sessions doing practice problems and discussing the various topics that arise from that."
"I gave the student an ACT diagnostic. She missed 1 on English, 1 on Science, 1 on reading, and 9 on Math. Obviously, we will spend the bulk of our time on Math. I assigned her a past ACT English section for the next session."
Call us today to connect with a top
Matteson Tutor
(847) 840-2442
Nearby Cities:
Evanston Tutoring
,
Skokie Tutoring
,
Oak Park Tutoring
,
Downers Grove Tutoring
,
Highland Park Tutoring
,
Des Plaines Tutoring
,
Glencoe Tutoring
,
Naperville Tutoring
,
Oak Lawn Tutoring
,
Elmhurst Tutoring
,
Lombard Tutoring
,
Schaumburg Tutoring
,
Lake Forest Tutoring
,
Buffalo Grove Tutoring
,
Wheaton Tutoring