Call Now to Set Up Tutoring:
(404) 704-6763
Private In-Home and Online PSAT Tutoring in McDonough, GA
Receive personally tailored PSAT lessons from exceptional tutors in a one-on-one setting. We help you connect with in-home and online tutoring that offers flexible scheduling and your choice of locations.
Recent Tutoring Session Reviews
"We reviewed factoring polynomials, solving polynomial equations, and solving a system of two linear equations. We then worked on some word problems that use these concepts. In the final third of the session, we worked through part of a sample writing section to see if there were any specific areas that needed work. The student does well with the easy/moderate questions, so I plan to focus on the hard grammar problems in the future."
"In this session, the student and I worked on strategies for the sentence completion questions of the Reading section and on vocabulary development. In particular, we went over: * supplying her own word for each blank when first reading a sentence; * deciding which blank in a two-blank sentence has more context & identifying good answer choices for that blank before checking the other one; * recognizing what tone a missing word should have and what its relationship should be to another missing word or to the rest of the sentence (e.g. contrast, reinforcement, definition); * evaluating the tone of unfamiliar words by their sound, prefixes, and related words that are more familiar; and * using key words in the sentence to rule out answer choices that have the wrong specific focus despite being of the right tone or general relationship to the rest of the sentence. As we encountered words that the student found challenging, we used them for vocabulary enrichment; not only did we go over what each unfamiliar word means, but we discussed what prefixes and word roots they contained. We then talked about what related words she knew that contained the same prefixes or roots, in what context she had heard the more-familiar words, and what examples she could think of to illustrate them. Although she continues to encounter many words that challenge her, she also catches on fairly quickly to their meaning and use, and asks proactive questions to clarify whether her initial understanding is accurate."
"We discussed some general strategies for the ACT, as well as strategies for the Math section in particular. We then covered pre-algebra and algebra concepts that are covered on the ACT."
"Went over tests they had taken and began some new tests. Both students are performing very well on the Reading and Writing sections."
"Today the student and I finished the error analysis for math, reading and science. Good progress on math and reading."
"We reviewed his practice test. I noticed small improvements. It will take practice and repetition of the material for significant improvements to begin. Reviewing the material will help them see how to make those improvements for the next practice test. Both students really need to spend time studying vocabulary, as well as reading to help both the reading and writing sections. We will go over plenty of techniques and review concepts, and their independent work will help significantly supplement this. Math topics will also take much repetition of working at various types of examples that we will cover."
"Today the student and I: -reviewed 101 most important SAT math questions; -practice problems from practice SAT math book; and -discussed SAT strategy."
"Worked with the student on Plane Geometry, Science Charts, and Advanced English Skills (who vs. whom). Also worked with correcting mistakes on the science portion of her diagnostic."
"We focused on the English and reading sections. The student seems to be following the patterns and trends better now."
"We worked with the student's pacing in mathematics to ensure that he has enough time to complete the sections during the SAT."
"The student and I focused on primarily reading. His vocabulary has improved since he has been using flashcards for SAT words that appear most often. On comprehension, the ones that he misses have mostly to do with interpreting subtle shades of meaning in the author's tone or purpose. Usually, he can narrow it down to two or three choices, which I explained makes it statistically advantageous to guess. Toward the end we covered a little math, and we talked about checking work."
"Finished writing section in the practice book and reviewed homework questions. Started on math section by reviewing picking numbers and backsolving techniques."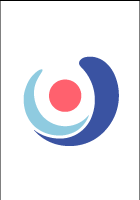 Nearby Cities:
Alpharetta PSAT Tutoring
,
Johns Creek PSAT Tutoring
,
Duluth PSAT Tutoring
,
Marietta PSAT Tutoring
,
Dunwoody PSAT Tutoring
,
Norcross PSAT Tutoring
,
Sandy Springs PSAT Tutoring
,
Decatur PSAT Tutoring
,
Roswell PSAT Tutoring
,
Lawrenceville PSAT Tutoring
,
Athens PSAT Tutoring
,
Atlanta PSAT Tutoring
,
Smyrna PSAT Tutoring
,
East Point PSAT Tutoring
,
Gainesville PSAT Tutoring
Nearby Tutors:
Alpharetta PSAT Tutors
,
Johns Creek PSAT Tutors
,
Duluth PSAT Tutors
,
Marietta PSAT Tutors
,
Dunwoody PSAT Tutors
,
Norcross PSAT Tutors
,
Sandy Springs PSAT Tutors
,
Decatur PSAT Tutors
,
Roswell PSAT Tutors
,
Lawrenceville PSAT Tutors
,
Athens PSAT Tutors
,
Atlanta PSAT Tutors
,
Smyrna PSAT Tutors
,
East Point PSAT Tutors
,
Gainesville PSAT Tutors
Call us today to connect with a top
PSAT tutor in McDonough, GA
(404) 704-6763