We are open until 8pm!
Call Now to Set Up Tutoring:
(847) 840-2442
Private In-Home and Online Finance Tutoring in La Grange, IL
Receive personally tailored Finance lessons from exceptional tutors in a one-on-one setting. We help you connect with in-home and online tutoring that offers flexible scheduling and your choice of locations.
Recent Tutoring Session Reviews
"Today with the student we edited his created narrative which was full of complex and compound sentences! (Very good!) We added some details, fixed a few minor grammar errors, and discussed a better introduction sentence and concluding sentence. We did some review of conjunction words and colon/semi-colon use, and then outlined a paper for him to draft this week, a character comparison of Frodo and Aragorn (he is reading "The Lord of the Rings"). His homework for this week was to write a second draft of the principle paper, a rough draft of the comparison, and I made a homework assignment for him that was a reading passage and some simple questions; his teacher really wants him to improve in his ability to answer reading questions with complete and complex sentences."
"The student and I reviewed her study guide for her WWII exam. We highlighted key information and followed directions carefully to fill out and color in maps of Europe/N. Africa and the Pacific. While we were filling in the map, I kept drilling her on war facts, and she was fairly solid in her knowledge by the end of the session."
"Met with the student to go over chapter 12 in her text on analysis of variance. I reviewed the concepts and explained how we can compare the means of more than one group at time. We wrote down the necessary formulas including the f-ratio and how to find the proper degrees of freedom. We worked through a few practice problems and calculated the correct f-ratio. Where she was stuck, I helped her through. I reviewed that the proper N sometimes is the number of individuals in each group and not the total N. She understood how to use the f-tables and made correct statistical decisions. She is still learning how to apply these formulas so she will need a little more practice before an exam. The following chapters will reinforce these concepts. She feels good about seeing formulas and being able to manipulate it for a problem right away."
"The student and I reviewed transitive and intransitive verbs, went over his homework and studied the difference between several "tricky" verb pairs such as "sit" and "set." Afterwards we briefly overviewed what the next two days would look like. I plan on giving him a practice analogy and reading comprehension test on Thursday or Monday of next week."
"The student did really well on his practice test- that he needs a little more vocab work is not so surprising. He still got the median score for folks his age, but his math ability is far above that.  So that's what we focused on today/what we are going to focus on running right up to the test."
"The student started covering applications of derivatives in class today, so we worked together through his practice homework set. The problems involved relative and absolute extrema, and sketching derivative graphs. I showed him the concepts of relative and absolute extrema. For absolute maximums, he just needed to remember to check the endpoints of the function. He followed the concepts easily. We also took some time to review some of the concepts on his last test, and mapped out a process for him that involves "translating" the word problem into calculus statements and then using knowledge from geometry to setup his related rates."
"The student and I had our last session before her first real SAT today. She is a lot more confident about the test than when we started. We spent some of our session going over strategies and I reminded her to brush up on her historical figures for the essay section. We spent the rest of the session focusing on the writing section. The student feels fairly confident about the test."
"The student and I continued working through the more difficult math questions, both multiple-choice and quantitative comparisons. His intuitive grasp of algebra and work with variables is very heartening."
"We spent most of the time today going over writing equations using examples from previous AP tests. I think we got a good deal accomplished. The student needed to get experience with a lot of the tricks to figuring out how compounds are formed and I think she made great progress."
"The student and I added to the vocabulary bank and practiced the words already in it. We also worked on prime factorization, least common multiples, common denominators, and radicals. All these topics feed into each other."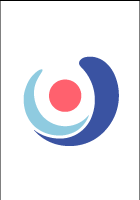 "Trig: Reviewed trigonometric functions using various proofs, substitutions, and graphs. Focused on standard and inverse secant, cosecant and cotangent functions. Chemistry: Prepared for an upcoming test on balancing equations and equation prediction, etc."
"Today the student had a geometry worksheet and his daily math for the week. He's doing well with the geometry concepts. He still occasionally gets tripped up on problems with several steps, but we are working on that."
Nearby Cities:
Aurora Finance Tutoring
,
Crystal Lake Finance Tutoring
,
St. Charles Finance Tutoring
,
Oswego Finance Tutoring
,
Lake in the Hills Finance Tutoring
,
Batavia Finance Tutoring
,
Woodstock Finance Tutoring
,
Huntley Finance Tutoring
,
Yorkville Finance Tutoring
,
North Aurora Finance Tutoring
,
Montgomery Finance Tutoring
,
Whitewater Finance Tutoring
,
Oconomowoc Finance Tutoring
,
Fort Atkinson Finance Tutoring
,
Campton Hills Finance Tutoring
Nearby Tutors:
Aurora Finance Tutors
,
Crystal Lake Finance Tutors
,
St. Charles Finance Tutors
,
Oswego Finance Tutors
,
Lake in the Hills Finance Tutors
,
Batavia Finance Tutors
,
Woodstock Finance Tutors
,
Huntley Finance Tutors
,
Yorkville Finance Tutors
,
North Aurora Finance Tutors
,
Montgomery Finance Tutors
,
Whitewater Finance Tutors
,
Oconomowoc Finance Tutors
,
Fort Atkinson Finance Tutors
,
Campton Hills Finance Tutors
Call us today to connect with a top
Finance tutor in La Grange, IL
(847) 840-2442