We are open Saturday and Sunday!
Call Now to Set Up Tutoring:
(888) 888-0446
Private In-Home and Online ISEE Tutoring
Receive personally tailored ISEE lessons from exceptional tutors in a one-on-one setting. We help you connect with in-home and online tutoring that offers flexible scheduling and your choice of locations.
How can a tutor help your child master the ISEE?
The Independent School Entrance Exam (ISEE) can represent a complicated moment in your child's academic upbringing. Which level should your child register for? How soon should he or she begin to study? Varsity Tutors can help connect you with ISEE tutoring across the United States to help you answer all of the questions you may have.
The ISEE is given to students in grades 1 through 11, and it is available in both paper-based and computerized formats. The Primary Level ISEE is for students in first through third grades, while the Lower Level ISEE is for students in grades four and five. The Middle Level ISEE is for students in grades six and seven, and the Upper Level ISEE is given to students in grades eight through eleven.
The Primary Level test has from 48 to 56 questions to test your child's ability in reading, math, and writing, and it takes between 53 to 60 minutes, depending on the child's grade level. The Lower Level test takes about 140 minutes, and it is the first ISEE form to divide the test into its four standard sections: Verbal Reasoning, Quantitative Reasoning, Reading Comprehension, and Mathematics Achievement. The Middle and Upper Level tests retain this format, but students have just under three hours to complete the test.
The verbal reasoning section consists of a sentence completion portion and a synonym portion. The quantitative reasoning section consists of problem solving, data analysis and probability, measurement, number and operations, geometry, and algebra. The reading comprehension section includes topics concerning contemporary life, literature, science, and history. Finally, the mathematics achievement section consists of math-related questions that meet the National Council of Teachers of Mathematics (NCTM) Standards.
As the ISEE covers a wide variety of topics, it is imperative that your child has a tutor who can help them study everything from history and literature to mathematics. Varsity Tutors can help connect with a skilled tutor with expertise in each of the subject areas your child will be expected to know for the test. Additionally, a private tutor can help your child develop test-taking techniques that will benefit them throughout the test rather than simply focusing on helping them answer individual questions.
The exact distribution of time and questions is as follows: for the Lower Level, students will have 20 minutes for 34 verbal reasoning questions, 35 minutes for 38 quantitative reasoning questions, 25 minutes for 25 reading comprehension questions, and 30 minutes for 30 mathematics achievement questions. For the Middle and Upper Levels, students will have 20 minutes for 40 verbal reasoning questions, 35 minutes for 37 quantitative reasoning questions, 35 minutes for 36 reading comprehension questions, and 40 minutes for 47 mathematics achievement questions. A personalized tutor can also work with your child improve their time management skills so that they can make the most of their allotted time.
Qualified ISEE tutors are also mentors, guiding your child through the process of applying to independent schools during one-on-one sessions in your home or online, according to your schedule. Varsity Tutors' live learning platform enables your child to meet with tutors face-to-face online. This allows you and your child to pick a location that is both comfortable and conducive to studying.
ISEE tutors guides potential test-takers through a review regimen tailored to their specific learning style and proficiencies. The relationship between student and tutor is crucial, and tutors work diligently to create a harmonious test-prep environment that is as stress-free as possible. They also work with your child to discover their unique strengths and weakness. Once these are identified, the tutor can create a routine that will help your child get the most out of every tutoring session. Call Varsity Tutors today for additional information. We look forward to assisting you in finding the perfect ISEE tutor for your child!
Recent Tutoring Session Reviews
"The student and I started with a brief review of the content and strategies we worked on for the Math sections in our last session. He retained the content very well, especially the geometry basics we had covered. He also showed marked improvement in his focus and his implementation of the suggestions and techniques I had offered him, and even volunteered without prompting to talk me through how he'd gotten to a couple of right answers based on our work in the previous session. After wrapping up our Math section work, we continued our preparation for the Verbal section by going over some common prefixes and grade-level-appropriate word roots that span words he's already familiar with. We practiced spotting those elements in test questions and their corresponding answer choices and using their meanings to help identify correct answers."
"More decimals and operations with negative numbers. We switched to practicing vocab questions towards the end. I have high hopes for our Return to the Library."
"Completed preparation questions in the areas of math and verbal reasoning. I'm working on identifying particular parts of problems (such as unfamiliar words or lengthy phrases) that slow the student down and we're trying 2-3 alternate problem solving techniques for each tricky problem. I'm also introducing helpful test-taking habits such as keeping running tallies, using sketching and lines to strengthen word-number associations and being able to quickly distinguish the difference between necessary and superfluous information."
"The student did additional preparation. She did much better with this session, as she took the time to actually apply the skills that she has learned during the course of tutorials. She did a lot of work on the verbal reasoning by challenging herself to learn and apply new vocabulary."
"The students wrote an essay to practice for the CPT. Then they completed 2 sections of the Verbal Reason Practice Test for the Middle Level ISEE and part of the Quantitative Reasoning section of the math."
"The student and I continued our vocabulary expansion, adding another 15 or so words to her list for her to learn in the next couple of weeks. I'll try to add one more set of seven for the final week before she and I do the practice test! We also worked on algebra again, just for about 30 minutes. The student is good at it and doesn't need much practice on the basic algebra that she needs to know for the exam."
"I had my first session with the student today. Her parents are concerned about getting her English better and her getting a good score on the exam she plans to take. She and I worked on the math for the exam (some of which she hadn't yet covered in school) and reading comp. Her English is pretty good but the material is hard for her. We will continue to work on it."
"The student took one practice exam. He seems to have a good grasp on math except for negative and positive integers and some tabular data. He needs practice in reading comprehension and on building vocabulary in the next couple of weeks to be successful on the real exam."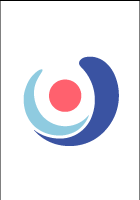 "Reviewed vocabulary using flash cards. I left the cards that he didn't know with him to practice. We also worked on positive and negative integers (addition, subtraction, multiplication, and division), equivalent fraction, mixed numbers, and improper fractions."
"We went over his assigned essay that he completed for homework. He edited his paper and I explained how to better organize his writing by using a draft and an outline. We created a new outline together for him to use when writing his new essay for homework. We then went over algebra, rounding, estimation, and averaging practice. I assigned the essay, algebra, and geometry homework for him to look over this evening."
"Today, the student and I worked on reading comprehension and math. I gave her math (addition, subtraction, multiplication) to practice while she's on vacation, and I emailed her verbal and quantitative sample test questions."
"Today I assessed the students' needs during ISEE preparation. Both need some work on their vocabulary. In addition, the first student will be learning some study skills and reading skills to master the reading comprehension section of the exam, and the second student will be learning several math skills over the summer as well as understanding how to organize an essay."
Call us today to connect with a top
ISEE tutor
(888) 888-0446