Call Now to Set Up Tutoring:
(202) 779-1569
Private In-Home and Online Algebra Tutoring in Washington DC
Receive personally tailored Algebra lessons from exceptional tutors in a one-on-one setting. We help you connect with in-home and online tutoring that offers flexible scheduling and your choice of locations.
How can Algebra tutoring help you succeed?
Math can be a challenging subject for many students, and those who find basic math a challenge may face a new obstacle when they come to algebra. The field of algebra teaches students to manipulate problems with logic when integers are introduced. This can be challenging for students who don't understand the rules that are applied to math problems. If your student has struggled with math in the past, then finding a tutor for them to work with may be helpful. The educational directors at Varsity Tutors can help you find a Washington, D.C., algebra tutor for your student.

Math is a subject that builds on itself. Without a firm base, it can be hard for your student to continue building their skills in the subject. If your student has a weak foundation, algebra may be an overwhelming subject for them. A tutor can work with your student to determine the areas in which their knowledge is weakest. A tutor can use assessment tests and activities to pinpoint the areas that the student struggles with. Whether it be the order of operations or basic multiplication and division facts, your student's tutor can create a study plan that is centered around improving their basic math knowledge. Once your student is caught up with their coursework, Washington, D.C., algebra tutoring can try to keep them on track in their algebra studies.

Completing math homework when you are unsure of how to do so can be stressful for students. Working with a tutor can help relieve this stress. An algebra tutor in Washington, D.C., can work through each problem with your student, correcting them when mistakes are made and guiding them through the proper equations. If your student comes across a problem that uses formulas that the student hasn't fully understood, then the tutor can find a way to teach the idea in a manner that can stick with them. This way, their algebra homework can become a useful learning tool that doesn't cause them to feel overwhelmed by their misunderstandings.

Life can get a bit crazy, so it's nice to know that you can always find time for your student to work on the school subject that they need the most help with. Varsity Tutors' educational directors can help you find algebra tutoring in Washington, D.C., for your student at the time and location that works best for you. Sessions can take place face-to-face online or in person. Contact Varsity Tutors soon for help finding a great tutor for your student.
Recent Tutoring Session Reviews
"We reviewed the student's previous tests and quizzes as well as a final exam review sheet she had from class which covered every topic from the summer session. We did extra work on graphing parabolas and finding the equation of graphs. She did an excellent job on all subjects."
"Covered all pre-algebra review topic including: expressions (powers, area and volume, order of operations, writing expressions), equations and inequalities, using problem solving plan, functions as rules and tables (domain and range, independent and dependent variables), and functions as graphs. The student is very smart and picks up on the math quickly, but when presented with the same information in a different way , she gets held up on how to approach the problem. She will be successful with practice."
"The student and I focused the entire time on Algebra today. We approached a new topic for her, write expressions from word problems which included the concept of rates and unit rates. Although it was a challenge, after working through several problems together, the student was able to complete a summary quiz on her own and do well. Next time we will move on with Chapter 1 and hopefully get ready for a practice chapter test."
"The student showed up with several algebra books that he checked out from the library. One of them was an earlier version of the algebra book that I use. We covered a couple dozen problems from Chapter 6 (Factoring). I asked him to do several of the problems on his own in my company. He was able to work through the problems on his own, but often times he did not get the right answers. We went through each problem he did and wrote down the mistakes that he made. Small mistakes are hurting him right now and it is our aim to see to it that he makes these kinds of mistakes less frequently over time. We will be meeting only once a week over the summer and I plan on giving him lots of homework to keep him active in between sessions. I assigned him the Chapter 5 review and the Chapter 6 review for homework."
"Today we went over the student's homework. We then covered scientific notation, Pythagorean theorem, and applying Pythagorean theorem to word problems. We also reviewed compound interest problems, graphing problems, and proportions. They were very attentive, as usual, and asked great questions."
" We are getting into harder exponent calculations, and the student is able to keep up with the material. We went over some of the homework I gave her last time, and went through Chapter 8 in detail."
"The student and I worked through his Test Prep books, and I explained how to rearrange equations and plug in values for each variable. We also practiced order of operations"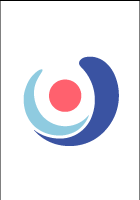 "Since this was our first session, I took a look at student's test results. After accounting for which topics needed work, we started by covering basic linear equations, manipulations and associated definitions."
"We continued in the exam prep book on the topics of inequalities, absolute values, simplifying algebraic expressions, and quadratic equations. We spent extra time with quadratic equations and simplifying algebraic expressions."
"Today was my first session with the student. Today we met for the first time and went over all the material that will be covered on her test tomorrow. Topics included finding the domain of functions, simplifying radicals, factoring, FOIL'ing, finding common denominators of radical fractions and we also touched on imaginary numbers."
"The student and I had a very productive session in which we covered some review topics and new material in preparation for his upcoming Algebra I class. We reviewed how to plug in given variables and solve equations. We also went over using the distributive property using coefficients and variables and combining like terms. He needed very little review before he remembered the concepts and seems to have a strong grasp of the ideas. We started on a new topic - the FOIL method - today as well. He did very well with understanding how to do FOIL as well as when/why to use it. I gave him a few review sheets to do before our next meeting."
"Today, the student and I reviewed material from our last session. To review, we did a few practice problems on multiplying and dividing with decimals. We also went over fractions. We reviewed multiplying and dividing fractions as well as converting fractions to decimals and decimals to percentages. Later, we worked over variable expressions - substituting in a given value for a variable in the expression."
Nearby Cities:
Alexandria Algebra Tutoring
,
Arlington Algebra Tutoring
,
Bethesda Algebra Tutoring
,
College Park Algebra Tutoring
,
Fairfax Algebra Tutoring
,
Prince George's County Algebra Tutoring
,
Reston Algebra Tutoring
,
Silver Spring Algebra Tutoring
,
Wilmington Algebra Tutoring
,
Chester County Algebra Tutoring
,
Maryland Algebra Tutoring
,
Baltimore Algebra Tutoring
,
Columbia Algebra Tutoring
,
Towson Algebra Tutoring
,
Rockville Algebra Tutoring
Nearby Tutors:
Alexandria Algebra Tutors
,
Arlington Algebra Tutors
,
Bethesda Algebra Tutors
,
College Park Algebra Tutors
,
Fairfax Algebra Tutors
,
Prince George's County Algebra Tutors
,
Reston Algebra Tutors
,
Silver Spring Algebra Tutors
,
Wilmington Algebra Tutors
,
Chester County Algebra Tutors
,
Maryland Algebra Tutors
,
Baltimore Algebra Tutors
,
Columbia Algebra Tutors
,
Towson Algebra Tutors
,
Rockville Algebra Tutors
Call us today to connect with a top
Algebra tutor in Washington DC
(202) 779-1569