Private In-Home and Online Algebra Tutoring in Dallas Fort Worth, TX
Receive personally tailored Algebra lessons from exceptional tutors in a one-on-one setting. We help you connect with in-home and online tutoring that offers flexible scheduling and your choice of locations.
100% Tutor Satisfaction Guarantee
At Varsity Tutors, we're committed to connecting you to top tutors capable of delivering an outstanding experience. That's why we provide a 100% tutor satisfaction guarantee.
How can a Algebra tutor help you?
Algebra has a wide variety of content and applications. From beginning the use of integers to mastering matrix multiplication, there is a lot to learn within the subject. This might prove complicated for many students, but those who struggle with the class can get help from a personal tutor. Your student will have to complete the State of Texas Assessments of Academic Readiness (STAAR) exam, in which algebra is included. Students who have a hard time in algebra may not get the best test scores. However, with the help of a Fort Worth, Texas, algebra tutor, your student can prepare for the exam. Varsity Tutors can help you find a tutor to work with your student for test prep and coursework in algebra.

Math is a subject that relies on the learner to have a solid understanding of its introductory concepts before they can move forward. It will be very challenging for any student who doesn't fully understand multiplication to be able to figure out square roots and calculate slopes. When your student works with personal algebra tutoring in Fort Worth, they can begin their learning process where they need to. Their tutor can work with them in the areas they struggle with the most and move forward from there. Learning math can be hard when the student doesn't connect with the subject, so the tutor may work your child's favorite subjects, like sports or cars, into the lessons. When a student is taught with a method that is engaging for them, it can be easier for them to retain the information they've learned.
Personalized 1-on-1 home tutoring by top SMU/TCU grads! 4.9/5.0 Satisfaction Rating*
Session Summaries by Algebra Tutors
"Today I tutored the student while she worked on several homework assignments. One was due that day so we had to get to work on it right away. I'm planning on typing up steps to solve review problems with radicals so she can listen to them on her own time."
"The student and I focused our review today back on factoring polynomials. I taught her how to remove greatest common factors from expressions, I helped her understand factoring by the AC method, grouping, difference of squares, and sum/difference of cubes. She seemed to pick up on this content quickly."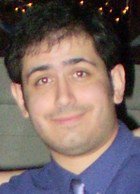 "The student and I reviewed for her upcoming test. We focused on fractions and solving for a fraction of the difference between two set values. We also focused on converting fractions and solving some inequality problems. The student could use some more practice with breaking up square root problems and consistently manipulating negative numbers. With some more practice she should be prepared for the test. "