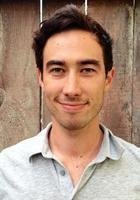 Matthew: Ottawa Python tutor
Certified Python Tutor in Ottawa
...discrete geometry and combinatorics, as well as doing research for UCSF where I design machine vision software. I am well positioned to motivate and justify nearly every aspect of math education as being crucial for a future career in science, engineering or education. I bring this emphasis on real world relevance every time I teach.
Chris: Ottawa Python tutor
Certified Python Tutor in Ottawa
...to work as a classroom tutor and student teacher in several classrooms around Manhattan. I was also lucky enough to complete a semester abroad in Paris, where I took courses (taught in French) on culture, politics, and literature taught by professors from partnered universities including Sciences Po and the Sorbonne. My greatest passion is linguistics...
Elizabeth: Ottawa Python tutor
Certified Python Tutor in Ottawa
...of subjects. I have tutored computer programming, been a TA for the same class, and been a TA for organic chemistry. I have also taken the SAT and the MCAT and scored well, so I have an understanding of teaching those tests. I have also taken and passed Step 1, and am currently studying for...
Nathan: Ottawa Python tutor
Certified Python Tutor in Ottawa
Hi! My name is Nathan and I'm currently a junior at New York University's Stern School of Business. I graduated from Staten Island Technical High School in 2016 and I am always looking to help and share my specialization in SHSAT, SAT, and Math!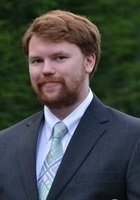 Matt: Ottawa Python tutor
Certified Python Tutor in Ottawa
...strategies until they become intuitive. I believe that intuition is the key to long term command of a subject. A difficult problem becomes far more digestible when viewed from a new angle. Once an idea makes sense at its core, it is far easier to learn its nuances and develop strong habits for applying it...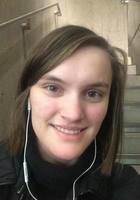 Cori: Ottawa Python tutor
Certified Python Tutor in Ottawa
...the SAT Math section twice, and have taken 11 AP tests with an average score of 4.7. I believe the best way to learn math is through challenging problems, and gaining confidence in yourself when you find that you understand those problems. I am passionate about learning, and I hope I can share that passion...
Jessica: Ottawa Python tutor
Certified Python Tutor in Ottawa
...Carnegie Mellon University, majoring in Civil Engineering. I love being outdoors, playing sports, watching movies, and ballroom dancing. I believe that building a supportive and comfortable relationship between a tutor and a student is the best way to make sure that we can achieve your goals together. I can't wait to get to know you!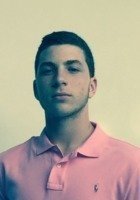 Daniel: Ottawa Python tutor
Certified Python Tutor in Ottawa
...and Language Arts, as well as Python, Hebrew, and Test Prep. My favorite subjects to tutor include Algebra 1, Algebra 2, and Language Arts. In terms of my tutoring philosophy, I feel as though a student has not mastered a topic until he/she can effectively explain it back to me as if I am a...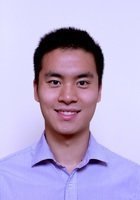 Eric: Ottawa Python tutor
Certified Python Tutor in Ottawa
...well as breadth of knowledge. I am well trained in all of the subjects I have listed on my profile, whether through tutoring experience or academic and professional exploration. High school sciences have been a strength of mine since taking the AP exams in high school. Through tutoring, I have kept up to date with...
Private Online Python Tutoring in Ottawa
Receive personally tailored Python lessons from exceptional tutors in a one-on-one setting. We help you connect with online tutoring that offers flexible scheduling.
Varsity Tutors is here to help in your search for Python tutoring in Ottawa. If you are studying programming languages in a computer science course at a school like Carleton University, or if you are a self-taught coder, keep reading to learn how a Python tutor in Ottawa can help you work towards your educational goals.
When you receive Python instruction as part of a traditional classroom setting, the teacher is likely to stick to a syllabus. This can sometimes be frustrating, especially if you feel you are focusing on certain subjects for too long and going too quickly over others. Ontario Python tutors don't have to be bound by the syllabus, so they can work with you on subjects that are most important to you. If you already know basic skills like how to organize your code using conventions like line continuation and indentation, you don't have to dwell too much on those skills. Instead, you can work on skills like using basic Python syntax for tasks like writing functions or declaring a variable, if you are relatively new to programming.
Just as an Ottawa Python tutor can make sure you are studying topics that are most relevant to you, they can also take your learning preferences into account when deciding how they will deliver instruction. For instance, if you are more likely to respond to hands-on teaching, your Python learning coach can employ pair programming to show you how you can use Python for exception handling, structs, and data analysis. Or, if you are more of a visual learner, your tutor can use colorful charts and infographics to teach you about object-oriented principles like timer barriers or inheritance.
One of the nicest things about working with a private instructor is that you can be the sole focus of your Ottawa Python tutoring sessions. That means if you ever have questions about how to use "while" or "for in" loops to perform operations on a data set, Ontario Python tutors can address those questions promptly. When you don't have to wait until after class, or even sometime later in the week to ask your questions, you can internalize that information better while it's still in its original context.
Similarly, an Ottawa Python tutor can give you feedback on projects. Your private Python instructor can help you put into practice the concepts you are reading about or learning in class, like unit testing, refactoring, or algorithm design in UML.
By now the benefits of working with a private tutor may be sounding good to you. Still, you might be thinking that finding someone who has the background you are looking for is just too much work. We can do that work for you when you let us connect you with Python tutoring in Ottawa. What's more, since your sessions are held online using our Live Learning Platform, you don't even have to worry about a commute.
In addition to convenience, our platform boasts a suite of powerful learning features that can augment your tutoring experience. Video chat functionality lets you meet face-to-face with your Python tutor in Ottawa. A shared coding editor means you can pair program with your mentor as they show you how to work on projects in IDEs like Vim, Eclipse, and PyCharm. And, your sessions are always recorded, so if you ever need a quick refresher on the difference between conditional statements like "else" and "if," you just have to go back and watch the session here you covered that topic.
Let Varsity Tutors take the reins and find you top shelf Ottawa Python tutoring. Our educational consultants are standing by when you are ready to get the ball rolling. Reach out to them, online or by phone, today!
Your Personalized Tutoring Program and Instructor
Identify Needs
Our knowledgeable directors help you choose your tutor with your learning profile and personality in mind.
Customize Learning
Your tutor can customize your lessons and present concepts in engaging easy-to-understand-ways.
Increased Results
You can learn more efficiently and effectively because the teaching style is tailored to you.
Online Convenience
With the flexibility of online tutoring, your tutor can be arranged to meet at a time that suits you.
Top International Cities for Python Tutoring