A $779 value for $0. Really, it's free.
Everyone should have the tools and opportunity to earn their very best score. Give your student that chance with our free SAT and ACT live online classes. They'll get deep insights and learn key techniques for understanding and mastering each section.
What we'll cover:
How to break down questions to understand what is said, how it is said, and why it is said

Mastering key concepts in algebra, English, trigonometry and a lot more for both exams

The "Top 10 Must-Know" math skills and strategies

Tips and tactics to manage their time on test day
What to expect:
25 hours of live, group instruction conducted online with presentation slides and a smartboard

Group and private chat for collaboration and Q&A

Polling and full class engagement activities

Homework and practice problem discussion time
10,000 hours of teaching experience
Your ACT Instructor, Brian Galvin, MEd
Brian isn't your typical instructor. With over 10,000 hours of teaching and tutoring experience and over 2 million YouTube views, he offers insightful instruction delivered in an entertaining way.
Has prepared thousands of students
Your SAT Instructor, Hailey Cusimano
As the adage goes, "practice doesn't make perfect, perfect practice makes perfect." Hailey lives by this adage and ensures her students are applying the necessary strategies to make their preparation effective and efficient.
ACT
---
10 Live Sessions
Nov. 5th - Dec. 10th
Every Tues & Thurs* | 6pm - 8:30 CST
Classes in progress remain open for enrollment
Enroll for Free
SAT
---
10 Live Sessions
Nov. 4th - Dec. 4th
Every Mon & Wed | 6pm - 8:30 CST
Classes in progress remain open for enrollment
Enroll for Free
Included Resources
As part of these free live classes, your student will receive a complete study package, including: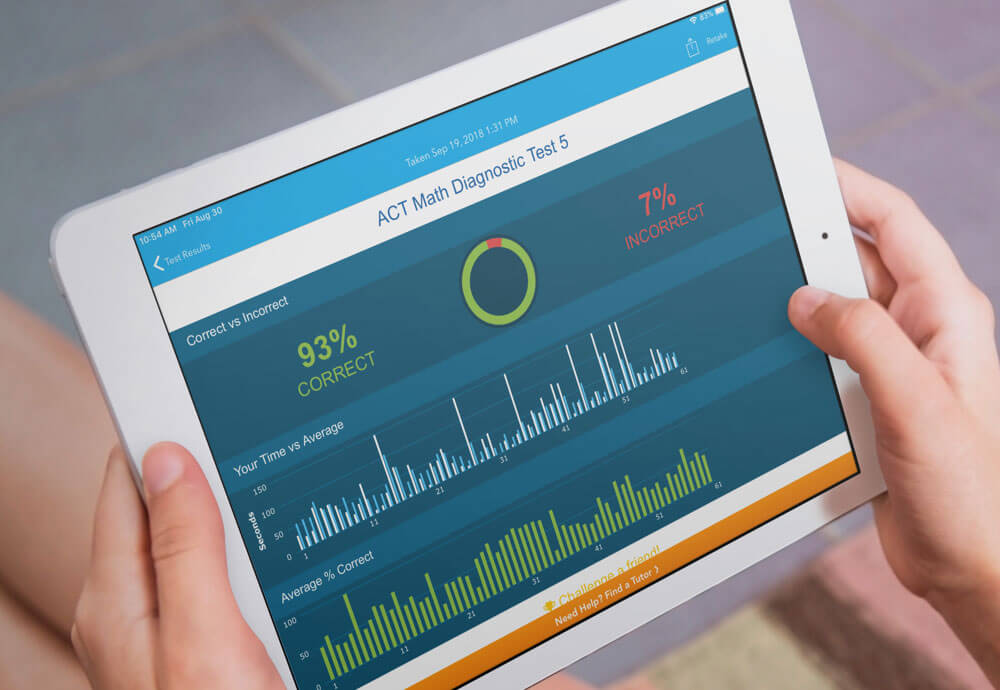 Mobile App and Test Prep eBooks
Your student can study on the go with our free mobile app—complete with useful learning tools, practice tests, and more. Plus, our included SAT and ACT eBooks (each with 650+ pages) offer deeper dives into tricky concepts and help build confidence before test day.
Adaptive Assessment Tool
This revolutionary tool uses advanced AI to give your student a truly personalized learning plan. Basically, it measures their proficiency in each test concept and identifies where they excel and where they should focus.
Office Hours
When questions arise or extra help is needed, your student can take advantage of weekly office hours and meet with either their instructor or one of our knowledgeable TAs.
Practice Exams
Practice makes perfect. Right? In addition to regular homework, your student will be able to take a series of full practice exams to get a feel for timing and cadence of questions.
Why offer high-quality test prep at no charge?
Quite simply, we believe each and every student should feel a sense of confidence when they walk into the exam room.
And for so many students, those steps are often the first steps to better opportunities in learning and in life.
Press & Partnership Inquiries
For press inquiries please contact press@varsitytutors.com.
For partnership inquiries please contact partners@varsitytutors.com.
*The ACT class will not meet on Thanksgiving Day (Thursday, 11/28)