Call Now to Set Up Tutoring:
(202) 779-1569
Private In-Home and Online ISEE Tutoring in College Park, MD
Receive personally tailored ISEE lessons from exceptional tutors in a one-on-one setting. We help you connect with in-home and online tutoring that offers flexible scheduling and your choice of locations.
How can a tutor help your child master the ISEE?
If your child is getting ready for the Independent School Entrance Exam, also knows as the ISEE, they may be nervous about doing well on the material. The ISEE is given to students at elementary, middle, and high school grades. It is commonly used among schools that have a strict admissions process. Varsity Tutors can connect you and your child with a professional ISEE tutor in College Park, MD, who could teach your child how to study effectively.

The ISEE is divided into five sections. Some of the subjects your child could be tested on include reading, math, verbal, and quantitative reasoning. The test is three hours long, and offers multiple-choice questions. As your child's grade level changes, so does the test, to increase in difficulty over time. If you find your child is struggling with math, or just has general anxiety on tests, now is the time to prepare them for the ISEE. We could help you and your child find an expert ISEE tutor in College Park whose goal is to maximize your child's potential on the exam, and give them the building blocks to long-term academic success.

Your child's tutor will work with you to create a lesson plan that focuses on their needs. If your child is deficient in one area, such as reading or math, their tutor can work with them by offering challenging math games, or suggesting new reading material to work on that will enhance their skills and abilities. Their tutor can also work around your child's preferred style of learning. If your child prefers to learn using visual methods, their tutor can offer help via flashcards, or hands-on work that breaks down the material. Likewise, if your child would rather have a lecture, their tutor can do that, too. Personalized ISEE instruction in College Park will allow your child to develop a rapport with their tutor to facilitate the learning process.

Tutoring sessions are also easy and convenient to set up for your child. If they would like to learn at home, that is fine, as is a library, or another public place of your choosing. If your child enjoys learning online, they can have live interactive sessions with their tutor wherever they go, even if they leave on vacation or are out of town.

Call Varsity Tutors today. We can match your child with an ISEE tutor in College Park, MD, who loves to teach, and can help your child calm their fears and excel on the test. See how easy it is to get started today.
Recent Tutoring Session Reviews
"The student studied Geometry. She does well with perimeter and area of regular shapes, but needs more practice with finding the area of irregular shapes where the lengths of several of the sides are not given. We will continue to practice Geometry in our session on Thursday. She is also making marked improvement in her vocabulary."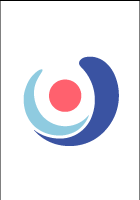 "The student and I continued with her reading prep, working mainly from the prep book she has. We did almost every section for the second round of practice problems, and spent some additional time working on the critical reading terms in the book, to make sure she understands crucial ideas. We did this in context of the books she's reading in class and for fun, and she seems exciting about reading. I gave her 5 new terms to learn and a small section to work on her own before next week."
"This was my first session with the student. We spent some time getting to know each other, she told me about her school, what subjects she liked best, her hobbies. Then we went over the layout of the test and did some sample questions that I brought with me. She did a really great job overall. She had some difficulty with certain math concepts, which we went over in more detail. She also wrote a practice essay."
"We continue to work on writing and reading their respective books. Each boy is about halfway through the book, and then they write a reading response to something that happened during that day's reading. We also are working on division with decimals and multi-digit multiplication."
"The student and I discussed the format and content of the SSAT and ISEE tests, as well as the differences between the two tests. Then, I gave her a diagnostic test for the Lower Level ISEE for the Verbal, Quantitative, Reading, and Math Achievement sections. We went over the essay section, but did not do a full section. The student did very well on the Verbal and Reading sections. She did average on the math sections, and I noted down things we should work on in the future. Tomorrow, we will cover the SSAT diagnostic test. Then, I can prepare a game plan for future lessons."
"The student and I focused on essay preparation. We went over what the essay would look like, how it is graded, how many points they are scored, as well as some sample essays. The student and I created some notes on the main points. I had him write an introduction and we went over it together. After, I gave him a timed essay (30 minutes)."
"Today was our initial session. I brought my copy of the test prep book, and she had her own copy of a different company's prep book. I introduced her to the first 4 sections of the test and asked her to attempt some of the sample problems for each section. We marked vocab words as "known," "completely unfamiliar," and "seen before/meaning unsure." I showed her how to break up a word into root, prefix, and suffix, and she started a vocab list that includes those breakdowns. Next week, I will bring her a prefix/suffix guide, so that instead of trying to memorize all the words that may appear on the test, she'll memorize a reasonable amount and also have an idea of how to guess the meaning of a word. She was good at talking her way through the reading comprehension questions. I showed that each RC question falls into one of six categories, and I had her place sample questions into appropriate categories. Then, we established strategies for each category. She caught onto those strategies well, but I also noticed that sometimes her problem-solving skills were inhibited by misunderstandings of the meanings of words. I think she's on par with her grade level here, but we'll continue to work on this. We did math for the last 1/2 hour. I asked her to attempt some sample problems, and I made a list of concepts that are achievable for her grade level, but which she doesn't know a lot about yet. We're going to work on whole numbers/mixed numbers, multiplying and dividing fractions, square roots, and basic algebra. Next week, I'll bring tutorial sheets for the numbers/operations/algebra concepts I mentioned above."
"We reviewed mean, median and mode, rounding decimals, and adding fractions with different denominators. We also briefly touched on converting between fractions and decimals. We also worked on vocabulary."
"We first went over the essay the student had done for homework. Next we went over some new vocabulary words, then I taught him some geometry concepts for the rest of the session."
"The student has gotten a lot better at slowing down at math and not making mistakes. We practiced full essay writing and he's getting better at organization and nuanced thought."
"Today was my first session with this student. We began by discussing general strategies we will employ on the test. Having spoken with her parents before our session, I had a number of math topics that I knew she has struggled with in the past. We began by examining a number of problems with fractions, looking at different conversion methods, and converting values. Afterwards, I introduced her to basic algebraic equations. We spent time examine the ways in which you can find the value of different variables, and use mathematics skills she already had to solve new problems."
"Focused on the verbal and reading comprehension sections of the placement exam, focusing primarily on vocabulary and sentence completion problems."
Nearby Cities:
Alexandria ISEE Tutoring
,
Arlington ISEE Tutoring
,
Bethesda ISEE Tutoring
,
Fairfax ISEE Tutoring
,
Prince George's County ISEE Tutoring
,
Reston ISEE Tutoring
,
Silver Spring ISEE Tutoring
,
Wilmington ISEE Tutoring
,
Downingtown ISEE Tutoring
,
West Chester ISEE Tutoring
,
Chester County ISEE Tutoring
,
Maryland ISEE Tutoring
,
Baltimore ISEE Tutoring
,
Columbia ISEE Tutoring
,
Towson ISEE Tutoring
Nearby Tutors:
Alexandria ISEE Tutors
,
Arlington ISEE Tutors
,
Bethesda ISEE Tutors
,
Fairfax ISEE Tutors
,
Prince George's County ISEE Tutors
,
Reston ISEE Tutors
,
Silver Spring ISEE Tutors
,
Wilmington ISEE Tutors
,
Downingtown ISEE Tutors
,
West Chester ISEE Tutors
,
Chester County ISEE Tutors
,
Maryland ISEE Tutors
,
Baltimore ISEE Tutors
,
Columbia ISEE Tutors
,
Towson ISEE Tutors
Call us today to connect with a top
ISEE tutor in College Park, MD
(202) 779-1569