We are open Saturday and Sunday!
Call Now to Set Up Tutoring:
(617) 947-9800
Private In-Home and Online Accounting Tutoring in Lowell, MA
Receive personally tailored Accounting lessons from exceptional tutors in a one-on-one setting. We help you connect with in-home and online tutoring that offers flexible scheduling and your choice of locations.
How can a Accounting tutor help you?
Accounting is a financial discipline that involves recording, categorizing, summarizing, deciphering, and communicating the financial information of companies and people. When studying the intricacies of the course, students often find it difficult to understand the money measurement concept, or remember the difference between comparability and consistency. If you're having trouble understanding your accounting course, private tutoring may prove to be the perfect solution.
If you're seeking accounting tutoring near Lowell, MA, the educational directors at Varsity Tutors could help you connect with a tutor who could make suggestions about how you can achieve your academic goals. By meeting with you and assessing your strengths and weaknesses, your tutor will be able to pinpoint the material that you need to spend the most time on, and the material that you can breeze right through. However, if you would like to invest more time on concepts that you have already understood, that's fine, too. You could be given the capacity to have control over your accounting tutoring. As a student, you will be encouraged to get results at your own pace, and not feel pressured to go on to the next concept before you are set.
You could be given the option to meet one-on-one with your tutor in the comfort of your own house or at another convenient location of your choice, such as a coffee shop, library, or park. Our live learning platform will also enable you to meet with your tutor face-to-face online, if you would like. Whichever option you choose, your studies will greatly improve with a Lowell accounting tutor. The basic accounting formula is truly important to understand, because all accounting entries are derived from it. Does the formula as well as its meaning seem a little tricky for you? If your answer is yes, do not fret! Your tutor could help straighten out your confusion on this critical accounting equation, among others.
An expert accounting tutor in Lowell, MA, could teach you the study skills you need to do well in your course. In addition to assisting you in acing your accounting course, your tutor could give you skills that you can use to succeed in any future courses as well. You could be in touch with an expert tutor that has real-world experience and can explain the accounting concepts with this specific background. Why don't we find you a tutor in Lowell who will strive to ensure that you understand accounting by keeping you actively engaged in the educational process. Call Varsity Tutors today!
Recent Tutoring Session Reviews
"The student has made progress with the pre-primer sight words so we moved onto a new set. We created sentences using new sight words and worked on handwriting. Also used a computer software guessing game to review sounding out words."
"Met with the student today to talk about some chemistry. Specifically we talked about the gas laws: Charles' law, Boyle's law and the Ideal Gas Law. In particular we talked about what they meant physically since the equations hide some of the results. We also looked at some linear functions in math and talked about slope."
"The student and I began the session with a short math warm-up. Afterward, we went over her vocabulary words. After reviewing the concept of a mnemonic, we talked about making mnemonics for each of the words she had had trouble with. The mnemonics, or at least the effort in making them, seemed to help her remember the words more accurately. Afterward, we went over the reading passage she had done for homework, and focused in more on the ways in which she could answer questions that involved making inferences. We finished off with the math questions she had done, reviewed the concepts contained in them, and tried some quantitative comparison questions at the very end."
"The student and I reviewed the concepts we discussed at the last session. We then began discussing the action potential and its many parts. We talked through each step that occurs and how this relates to the transmembrane potential. I then had the student explain back to me these concepts."
"The student and I went over his test review on properties of exponentials and logarithms. By the end I was able to teach him all the material and he understood it well."
"Topics covered: Analyzed an issue sample essays, practiced discussing possible answers to a list of 'Analyze an Issue' prompts, weighted averages and frequency distributions
Progress: She has worked hard over the past week and she is completing math problems with more confidence. I would like to spend more time getting her acquainted with the essay sections, and organize the lesson to match the order of topics in the actual test."
"In this session, we reviewed both the verbal and math portions of the exam. For the verbal, we focused on analogies and grammar by covering spelling, punctuation, and English usage. For the math, he did several practice problems, and focused a lot on fractions."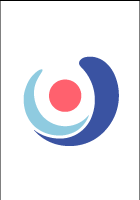 "The student and I reviewed a lot of material because it was our last session before her test. We worked on testing mentality, strategies, and specific problems. At the end of the session we discussed how to go to the test refreshed, with a good mindset, and full of energy."
"We met and discussed study strategy and laid out a schedule for his test in May. 1. Talk about what brought you to where you are today (past studying, tests, etc.). 2. What do you want help with/do you want to do something in particular with our time 3. Go over my study 'philosophy' and how I view the exam. See if you agree/buy it, etc. 4. List out priorities, and subjects in particular to go over. 5. Schedule our time - see how we both can prepare for out time together/ when are you taking the test, etc. 6. Start with helpful reading exercises on all sections. 7. Go over an exam prep journal."
"Worked with the student on the last of our independent writing examples of the term. I've been working with him on writing about fun things to disassociate writing with misery and frustration, which seems to be the case now. He's having more and more fun writing, but it's still a bit of an uphill battle. Good session, though! Next week we move to the last step, timed test practice with no input from me until we're grading the test."
"The student worked on subtracting four numbers. She is doing great on this concept. We also worked on place value. She does great knowing each place value, and is learning how to say a bigger number out loud with the correct wording. We also practiced division with remainders. She worked on simple addition and subtraction."
"I worked with the student on English and reading this session. Since this was our last session I wanted to make sure that he understood where he stood on each section of the test in relation to where he needed to be. At this time he is above where he needs to be in English, Math, and Science sections. I left him some reading homework for the next two weeks."
Nearby Cities:
Framingham Accounting Tutoring
,
Westminster Accounting Tutoring
,
Providence Accounting Tutoring
,
Worcester Accounting Tutoring
,
Hartford Accounting Tutoring
,
Nashua Accounting Tutoring
,
Cranston Accounting Tutoring
,
Woonsocket Accounting Tutoring
,
Leominster Accounting Tutoring
,
Fitchburg Accounting Tutoring
,
Marlborough Accounting Tutoring
,
Norwich Accounting Tutoring
,
New London Accounting Tutoring
,
Groton Accounting Tutoring
,
New Hampshire Accounting Tutoring
Nearby Tutors:
Framingham Accounting Tutors
,
Westminster Accounting Tutors
,
Providence Accounting Tutors
,
Worcester Accounting Tutors
,
Hartford Accounting Tutors
,
Nashua Accounting Tutors
,
Cranston Accounting Tutors
,
Woonsocket Accounting Tutors
,
Leominster Accounting Tutors
,
Fitchburg Accounting Tutors
,
Marlborough Accounting Tutors
,
Norwich Accounting Tutors
,
New London Accounting Tutors
,
Groton Accounting Tutors
,
New Hampshire Accounting Tutors
Call us today to connect with a top
Accounting tutor in Lowell, MA
(617) 947-9800