Call Now to Set Up Tutoring:
(310) 617-6847
Private In-Home and Online GRE Tutoring in Toluca Lake, CA
Receive personally tailored GRE lessons from exceptional tutors in a one-on-one setting. We help you connect with in-home and online tutoring that offers flexible scheduling and your choice of locations.
How can a tutor assist you in conquering GRE?
Contact Varsity Tutors for assistance in connecting with GRE tutors near Toluca Lake, CA. The GRE is a critical test in your educational career, as in only a few hours, you can drastically improve your academic standing. It's absolutely worth it to prepare for the test with a qualified tutor, as it gives you a major edge over other test takers. Put in the extra work now so you can achieve a high score and make it into your school of choice.

Varsity Tutors can find you an expert GRE tutor in Toluca Lake who can develop a study plan that is designed specifically with you in mind. The tutor will start by assessing your current skill level in the subjects on the GRE, which has an analytical writing section, a quantitative section, and a verbal section, looking in particular for your strong points and weaknesses. Using this information, the tutor can develop a personalized study plan that might improve your knowledge in every subject while also getting rid of any weak points. In every tutoring session, you receive immediate feedback from your tutor on what you're doing right and wrong, along with their full attention. It's a streamlined learning experience that puts you on a track towards GRE success.

If you are seeking GRE tutors near Toluca Lake Varsity Tutors can help you connect with a tutor who can meet your needs. Your tutor could prepare you for everything about the GRE, including the testing experience itself. Students know how important the GRE is, so the test carries a considerable amount of pressure. There's no one better to prepare you for that pressure than a tutor who has been in your position and done well. When those test day nerves start to occur, you will be able to stay calm and perform at your very best.

Varsity Tutors' skilled educational directors are happy to help students in Toluca Lake, CA, connect with an experienced GRE tutor. We know how busy life can be when you're about to apply for graduate schools, and that's why we make it easy to fit your tutoring sessions into your schedule. A tutor can meet with you in your home, in the library at UCLA, or even out at Woodbridge Park. Varsity Tutors also has a live learning platform where you can schedule face-to-face online tutoring sessions. Call Varsity Tutors today and make sure you're ready for the GRE.
Recent Tutoring Session Reviews
"The student is starting a new geometry chapter today - translations/transformations. He brought his homework packet and so we reviewed that. Unfortunately, there appeared to be missing some instructions or additional information, so we had a skip a few sections, but we still were able to address most of the formulas, equations and concepts presented in the packet. We discussed finding a rule for translation, graphing, and how to translate images on a graph using the coordinates. We discussed new terms like image, pre-image, prime notation, and reflection.
He is going to take a test tomorrow on the material from our last session, so I wish him the best. He definitely has the tools and knowledge to do well."
"The student and I went over her physics homework.  The topic was projectile motion - objects in free fall.  We talked about the kinematic equations and how she can use the information in the word problems combined with the equations to find the solution she needs.  The focus was on solving physics problems and explaining the concepts involved.  She is doing really well understanding the concepts and picks up on the solutions very quickly!"
"Today we covered his math and English study guides.  For math, we reviewed solving inequalities and absolute value equations.  We also touched on basic single-variable expressions such as 3x+5=20.  The second half of the tutoring session was focused on a novel where we reviewed central themes and major plot lines, as well as character descriptions.  "
"We reviewed Test 3 problems that the student missed. We covered algebra rules, rules on signs when multiplying/dividing positive/negative numbers, complementary and supplementary angles of intersecting lines, how to translate word problems into math. I gave the student 8 worksheets on algebra problems to help him review how to solve for variables without using the trial and error method."
"The student had several concept-based questions from her placement exam, which we answered before moving on to the questions from the summer packet. We also reviewed laws of sines and cosines and uncovered that she had not been exposed to Heron's Formula, which calculates the area of a triangle from its side lengths. We will continue finding holes such as these as we work through the packet, and before she returns to her school we will need to find a list of American high school formulas and equations."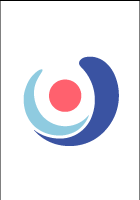 "We focused on various clue types in one-, two-, and three-blank sentence completion tasks. The student has a great attitude towards improving and I'm certain it'll be a huge asset to her on the test and beyond. Her confidence with the material has gone up a lot as well. Her focus for GRE prep going forward should be on increasing her vocabulary as much as possible before the test."
Nearby Cities:
Malibu GRE Tutoring
,
Oxnard GRE Tutoring
,
Santa Barbara GRE Tutoring
,
Woodland Hills GRE Tutoring
,
Santa Clarita GRE Tutoring
,
Thousand Oaks GRE Tutoring
,
Simi Valley GRE Tutoring
,
Ventura GRE Tutoring
,
Camarillo GRE Tutoring
,
Moorpark GRE Tutoring
,
Santa Paula GRE Tutoring
,
Agoura Hills GRE Tutoring
,
Calabasas GRE Tutoring
,
Port Hueneme GRE Tutoring
,
Fillmore GRE Tutoring
Nearby Tutors:
Malibu GRE Tutors
,
Oxnard GRE Tutors
,
Santa Barbara GRE Tutors
,
Woodland Hills GRE Tutors
,
Santa Clarita GRE Tutors
,
Thousand Oaks GRE Tutors
,
Simi Valley GRE Tutors
,
Ventura GRE Tutors
,
Camarillo GRE Tutors
,
Moorpark GRE Tutors
,
Santa Paula GRE Tutors
,
Agoura Hills GRE Tutors
,
Calabasas GRE Tutors
,
Port Hueneme GRE Tutors
,
Fillmore GRE Tutors
Call us today to connect with a top
GRE tutor in Toluca Lake, CA
(310) 617-6847