We are open Saturday and Sunday!
Call Now to Set Up Tutoring:
(512) 309-7444
Private In-Home and Online Phonics Tutoring in San Marcos, TX
Receive personally tailored Phonics lessons from exceptional tutors in a one-on-one setting. We help you connect with in-home and online tutoring that offers flexible scheduling and your choice of locations.
How can a Phonics tutor help you?
What is phonics? Basically, it's the relationship between sounds and letters. Reading instruction that's based on phonics is one of the most effective methods for teaching young kids how to read and spell words. This is done by introducing the students to a series of rules related to spelling. Then, they are taught how to apply phonetics to decode words based on how they're spelled. Phonetics is how a combination of letters sound when spoken out loud.

In other words, phonics breaks down the written language so that it's in the simplest set of components possible. Without phonics, many students will never learn to read properly. An enthusiastic phonics tutor in San Marcos connected with you by Varsity Tutors could help make your educational process more efficient, more enjoyable, and less stressful.

Not only do students need phonics to learn to read and write, it's an important part of standardized tests, such as the State of Texas Assessments of Academic Readiness test, also known as STAAR. Students are tested on five core subjects, including the reading and writing sections. Without the ability to sound out words using phonics, your child could have a hard time scoring high on tests like these.

A phonics tutor could help your child understand the various predictable patterns throughout the English language. The tutor will teach your child how to interpret words while reading, and spell words while writing. This increases the chances that the student in your life will actually comprehend what's being read. The Varsity Tutors educational directors are happy to try to help you locate an independent phonics tutor in San Marcos to get the job done.

Some of the things your child needs to know about phonics include phoneme deletion, phoneme segmentation, phoneme counting, deleted phoneme, word to word matching, and sound to word matching. Your child's phonics tutor may use flash cards, letter games, word games, rhyming, word manipulation, and other engaging tools to teach phonics concepts in a hierarchical, systematic order. Help your young one get on the path to understanding in a phonics course with the help of an expert tutor in San Marcos, TX, today.

Your child can learn all about phonics from a tutor right at home, or other location of convenience. The tutor we connect you with will work at a time that's convenient for you and your student, and even provides online, face-to-face tutoring. Contact us to find a professional phonics tutor in San Marcos, TX, who can work with your child today.
Recent Tutoring Session Reviews
"The student's been doing great on the his homework and the review. Some things I've noticed: he often forgets the rules with multiplying/dividing with negatives, or forgets to include the negative in his answer. He could use some intensive practice with negative numbers, which is something we'll work on next session. He also struggles a bit with fractions, but most kids do. We'll do more practice with this as well.
Overall, I'm very pleased with his progress!"
"The student and I went over several practice questions for the SAT writing section. We discussed subject/verb agreement, noun/pronoun agreement, adverbs vs. adjectives, and parallel structure. We also talked about strategies for difficult vocab. questions in the critical reading section."
"The student and I continued working on CVC syllables with short "a" sounds and reviewed the consonants L,R,T,D and M. We practiced reading and spelling the words. We also practiced reading comprehension using a picture book, which we read together."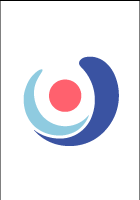 "Our session was spent working on language arts homework including antonyms, synonyms, and definitions. To assist the student with independent work with unfamiliar words, she used a dictionary to help answer questions. We had a short folktale myth that we worked on and practiced comprehension questions by answering multiple choice questions. She did well answering these."
"The student and I reviewed his Unit 2 Pre-calculus test material. This included sequences, series, binomial theorem, and number principles. Since many formulas are used when calculating the nth term of a sequence or the sum of a series, we worked on memorizing and then implementing the correct formula. We also began working on Unit 3, which covers parent graphs and equations of lines, once he felt comfortable with the 2nd unit."
"The student and I started the session by discussing how his latest practice test went over the weekend.  He was able to achieve 8 in 88 minutes.  This is progress, and we will focus on maintaining this score while whittling down his time to the 60 minutes allotted for the section.  We used a new test prep book for the first time for practice passages.  The book was error free and useful, but the passages were extremely challenging and probably more demanding than the actual exam sections.  This can be a bit disheartening, but I remind the student that in fact this will be good practice and make the exam sections easier in the end. With the more difficult passages his time increased a bit from his typical 9 minutes a passage to closer to 10 minutes.  We plan on to focus on focusing on timing next week.  "
"We spent the session discussing cross product of vectors and applications of the cross product. The student is doing very well. She has a solid understanding of the concepts that we discuss. The main area where she struggles is in making arithmetic errors."
"The student is done with her coursework and will be graduating on Saturday! She has made a lot of progress, especially in her ability to comprehend and retain psychological terms and concepts. She's also improved her capacity to express complex thoughts about the interpretation of art. On Sunday, she is having a graduation party and wants to make a speech for her guests. Today, I helped her work on the text of the speech and practice delivering it."
"The first student was able to focus and ask question that he had about the math problems we were working on. The second student enjoyed learning more higher level math and both students enjoyed answering math questions together. We continued to work on the books they began on Monday."
"This was an excellent session. The student and I continued to work on his English creative/research essay. The student did a lot of revision and research work since our last meeting and I am impressed. He is getting a hang of self-editing, which is great. Once he practices the revision process some more, I'm confident that the student will be an outstanding writer."
"The student did some writing for this session. He wrote a short story illustrating how an android could exhibit human like traits. We discussed how "human" was a matter of perception and looked at the details he used that would seem to make the robot human, even though there could be other reasons for its behavior. He had also written more for his robot novel. His vocabulary and ability to figure out words in context is increasing, but he is capable of much more."
"At Tuesday's session, the student and I covered the following: - Completed writing assignment for English Comp class. - Read article for comment re: Vancouver British Columbia innovative treatment program - Reviewed sentence fragment worksheet."
Nearby Cities:
Thousand Oaks Phonics Tutoring
,
Windcrest Phonics Tutoring
,
Hollywood Park Phonics Tutoring
,
Helotes Phonics Tutoring
,
Leon Valley Phonics Tutoring
,
Alamo Heights Phonics Tutoring
,
Kirby Phonics Tutoring
,
Converse Phonics Tutoring
,
Scenic Oaks Phonics Tutoring
,
Universal City Phonics Tutoring
,
Schertz Phonics Tutoring
,
San Antonio Phonics Tutoring
,
Boerne Phonics Tutoring
,
Fair Oaks Ranch Phonics Tutoring
,
Bulverde Phonics Tutoring
Nearby Tutors:
Thousand Oaks Phonics Tutors
,
Windcrest Phonics Tutors
,
Hollywood Park Phonics Tutors
,
Helotes Phonics Tutors
,
Leon Valley Phonics Tutors
,
Alamo Heights Phonics Tutors
,
Kirby Phonics Tutors
,
Converse Phonics Tutors
,
Scenic Oaks Phonics Tutors
,
Universal City Phonics Tutors
,
Schertz Phonics Tutors
,
San Antonio Phonics Tutors
,
Boerne Phonics Tutors
,
Fair Oaks Ranch Phonics Tutors
,
Bulverde Phonics Tutors
Call us today to connect with a top
Phonics tutor in San Marcos, TX
(512) 309-7444