Houston Press: "Best Tutoring Company". 1-on-1 Tutoring by top Rice grads.
Award-Winning Private Phonics Tutoring in Houston, TX
One-on-one, personalized tutoring
Private In-Home and Online Phonics Tutoring in Houston, TX
Receive personally tailored Phonics lessons from exceptional tutors in a one-on-one setting. We help you connect with in-home and online tutoring that offers flexible scheduling and your choice of locations.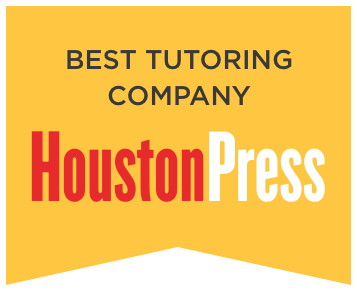 How can Phonics tutoring help you succeed?
If your child struggles with sound to word matching, then a private tutor may be just what they need. You can receive help finding a dedicated phonics tutor in Houston, Texas, from Varsity Tutors. We can help you connect with a tutor who can work with your child at a time and place that fits into your busy schedule. They can even work with your child in person or online on concepts such as odd word out, phonological awareness, vowel digraphs, and phoneme deletion.

Whether your child struggles with decoding or long vowels, their tutor can work with them in a one-on-one environment to provide support and encouragement. Houston phonics tutors can work with your student on the aspects of phonics that are causing the most issues for them. Because your child's tutor is working with them on an individual level, their personal learning needs are the sole focus of the lesson. This means they can work with their tutor at their own unique learning pace. Unlike a classroom setting, your child can spend an entire tutoring session just working through the concept of consonant digraphs or blending. They can also ask as many questions as they need to along the way.
Houston Press: "Best Tutoring Company". 1-on-1 Tutoring by top Rice grads.
Recent Tutoring Session Reviews
"The student was on it today! She did great! We reviewed lots of words and she read them carefully and accurately. She read "Fat Cat" to me with great accuracy and fluency! We read a new book, "Rat Naps," and she did well at an instructional level. She struggled some with by, naps, and taps. We played a sight word game and she was even trying to sound those words out! YAY! "
"We reviewed sight/helper words. We also reviewed short a, i, o, and u word families. Introduced words with ck endings and compound words. She is not consistent when reading sight words individually; some days she will get words correct while other days she will miss the same word. She is also not consistent when reading sight words in stories; she will not be able to read the word "and" when practicing with flash cards but can read it in a sentence and vice versa. She is doing really well with sounding out words. "