Call Now to Set Up Tutoring:
(518) 300-4098
Private In-Home and Online Phonics Tutoring in Averill Park, NY
Receive personally tailored Phonics lessons from exceptional tutors in a one-on-one setting. We help you connect with in-home and online tutoring that offers flexible scheduling and your choice of locations.
How can a tutor assist you in conquering Phonics?
Back in the early 90s, a phonics program was made popular due to a cute, little television commercial. Today, phonics is just as popular for helping kids learn how to read than ever. This teaching method is known to be one of the most effective ways to teach children this series of rules related to spelling. Students are also taught about phonetics, which is the classification and study of speech sounds. They learn how to decode words using phonetics, based on the way the words are spelled. This gives these beginning readers the ability to sound out the words they see, in order to read, spell properly, and write content.

Some kids just can't grasp the concept of phonics in a classroom filled with other students and various distractions. For these students, we recommend phonics tutoring. A personal phonics tutor in Averill Park, NY, might make a world of difference in your child's grades and confidence.

A phonics tutor will teach your child key elements needed to learn phonics. From vowels and consonants, to decoding and word to word matching, your child's tutor will touch on every area necessary to get your child spelling and reading at the correct grade level. The tutor will experiment with lesson plans customized for your child's needs, and various teaching techniques to strive to ensure interactivity during tutoring and on assigned tasks.

Your child could learn using interesting, engaging tools such as word games, letter games, flash cards, word manipulation, rhyming and more. Phonics will be taught in a systematic, hierarchical order, to keep things as simple as possible. You can get connected with a skilled phonics tutor in Averill Park, NY, by contacting Varsity Tutors.

Phonics tutors work with students one-on-one. So, your child is the one and only focus, potentially making it easier for the tutor to recognize strengths and weaknesses. Prepare your child to excel in school, on the Regent exam (the state of New York's standardized test), and in life as an avid reader, speller, and writer. For assistance in helping your child understand a phonics course in Averill Park, contact Varsity Tutors today.

Get connected with a tutor so your child can learn phonics right at home, or some other convenient location, at a time that's convenient for you. Or, schedule face-to-face online tutoring sessions, night or day. If you're looking for phonics tutoring in Averill Park, Varsity Tutors will be happy to try to help you find a tutor who can guide your child along the path to academic success. Contact us today.
Recent Tutoring Session Reviews
"We applied the technique for answering short answer questions, which we covered last week, to completing a homework assignment. We then closely read from a novel, applying the concepts of literary analysis that we discussed last week."
"We used several multi-sensory strategies to practice the student's spelling list from school. The student had an excellent attitude and persevered despite some difficulty with focusing on multi-syllable words. He appeared to have the most success in retaining the spelling of difficult words using hands-on methods (spelling with letter blocks), although it also helped for him to spell the word out loud and write the vowels in color. We also practiced test-taking strategies for reading. I expect that continued test-taking strategies, advanced phonics and spelling rules instruction will help this very intelligent student read at grade level (or above) and achieve to his potential."
"We covered reading comprehension areas of summarizing and paraphrasing while maintaining accurate content. We also covered fact vs. opinion and began on making inferences. We delved further into deducing word meanings from the use of context in a story."
"I worked helping the student get his thoughts organized for his personal statement for his medical school application. I reviewed a draft that he had completed and talked about the major points that he felt were relevant and should be included in his essay. I helped him with wording. He is almost finished with a full second draft and I will be helping him with further edits in the next session."
"In this session, we reviewed concepts from last week in depth, including the difference between adjectives and adverbs, pronouns, and started 4-digit addition. As a treat for the student, we did some social studies and read a story about the three heroes, which he really enjoyed. He seems to be progressing well. I am going to continue to challenge him since he sped through his homework without any problem. He did well with prefix and suffix as well, but we will continue to review those next week."
"During the session, I worked with the student on another SAT practice reading comprehension passage. He worked on increasing his lexicon through use of "context clues" within the passage. We also simulated timed test-taking situations and worked toward identifying passage tone. He made great strides in identifying the tone of the author and identifying themes within the passage. He is progressing and I encouraged him to engage in more leisure reading."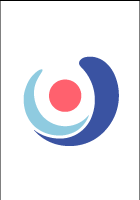 Nearby Cities:
Westminster Phonics Tutoring
,
Connecticut Phonics Tutoring
,
New Haven Phonics Tutoring
,
Portland Phonics Tutoring
,
Worcester Phonics Tutoring
,
Hartford Phonics Tutoring
,
Waterbury Phonics Tutoring
,
Albany Phonics Tutoring
,
Danbury Phonics Tutoring
,
New Britain Phonics Tutoring
,
Schenectady Phonics Tutoring
,
Bristol Phonics Tutoring
,
Meriden Phonics Tutoring
,
Milford Phonics Tutoring
,
West Haven Phonics Tutoring
Nearby Tutors:
Westminster Phonics Tutors
,
Connecticut Phonics Tutors
,
New Haven Phonics Tutors
,
Portland Phonics Tutors
,
Worcester Phonics Tutors
,
Hartford Phonics Tutors
,
Waterbury Phonics Tutors
,
Albany Phonics Tutors
,
Danbury Phonics Tutors
,
New Britain Phonics Tutors
,
Schenectady Phonics Tutors
,
Bristol Phonics Tutors
,
Meriden Phonics Tutors
,
Milford Phonics Tutors
,
West Haven Phonics Tutors
Call us today to connect with a top
Phonics tutor in Averill Park, NY
(518) 300-4098