Private In-Home and Online GRE Tutoring in Ann Arbor, MI
Receive personally tailored GRE lessons from exceptional tutors in a one-on-one setting. We help you connect with in-home and online tutoring that offers flexible scheduling and your choice of locations.
Get results. Guaranteed.
We're proud of our students and the improved scores they've achieved. We believe your student can do the same. That's why we promise to help them get a better score or we'll give you your money back.*
How can a GRE tutor help you?
The GRE, or the Graduate Record Examination, is a standardized exam that assesses the various skills and subjects you learned during your secondary and postsecondary schooling. There are several subject-specific GREs, but when referring to graduate school admissions, the GRE General Test is the one they are most likely looking for. The purpose of the test is to determine how successful you may be in graduate school. The GRE General Test lasts for three hours and 45 minutes and consists of three sections that assess your quantitative, verbal, and analytical writing skills. The Quantitative section is a test of basic arithmetic skills, and focuses on the interpretation of data and problem-solving skills. The Verbal section measures your ability to grasp and analyze written material. The Analytical Writing section consists of two essays that determine your skill in successfully expressing ideas and supporting your ideas with sound logic. As the exam is an important stepping stone in getting into graduate school, you may consider connecting with a tutor to work towards the goal of success in passing the exam with a good score. Varsity Tutors may find you a GRE tutor in Ann Arbor, MI, who may afford you the type of individualized attention that simply won't be possible in a classroom.

With the assistance of an expert GRE tutor in Ann Arbor to try to help you prepare, you may walk into your exam with confidence. After an appraisal of your learning style and the areas you need assistance, your tutor may determine the most appropriate path of study to work towards the goal of success in getting a GRE score that may earn you a spot at the graduate school of your choice. An expert tutor may teach strategy on understanding the Verbal section's tricky analogy section, help you memorize the equations you may need to know for the Quantitative section, and assist you in understanding what is expected in the Analytical Writing section.
Private 1-on-1 Tutoring by top U Mich Honors Grads! 4.9/5.0 Satisfaction Rating*
Session Summaries by GRE Tutors
"Today the student and I worked on some issues she had with a practice set of quantitative questions she completed for homework. We talked about a number of question types including exponent rules, prime factorization, finding individual factors of larger numbers and some geometry. Our geometry focused on problems with multiple figures, usually circles, and how these problems often revolve around calculating and applying the radius of the circle. We also talked about how the area of a shape changes relative to the side length. I will send her some practice problems that review the concepts we talked about today and she will continue working on vocabulary/ reading comprehension for our next session."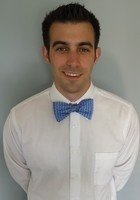 "The student and I continued working on the test's verbal section, splitting time between vocab drilling, sentence equivalence, and text completion. Out of sets of five, she was consistently getting three or more correct in each type of question, and, even more importantly, she was using the correct process for arriving at her answers. Making absolutely certain that one is choosing a synonym is an example of something that she has dramatically improved upon in recent weeks. Regarding vocab, she is moving along through her pack of flashcards, and remembers the sets that we have done in previous weeks very well."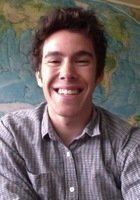 "We covered the diagnostic GRE 5 today. There were also questions from the practice test and workbook that the student took that we covered. We also reviewed problems including integers, probability sales price and Venn diagrams. Today was the student's last session and he will be taking the GRE next week."