Call Now to Set Up Tutoring:
(702) 550-1355
Private In-Home and Online History Tutoring in Paradise, NV
Receive personally tailored History lessons from exceptional tutors in a one-on-one setting. We help you connect with in-home and online tutoring that offers flexible scheduling and your choice of locations.
Recent Tutoring Session Reviews
"The student and I ran through some practice math work in order to identify his strengths and weaknesses. For the questions he got wrong, I gave him tips, or taught him the concepts he didn't know. He had a good attitude and seemed willing to put the work in for improvement. I assigned more sections for next time."
"I'm glad I got paired with this student. It has a been a pleasure working with her. Today we discussed all the rest of the free response problems, multiple-choice questions, and some of practice test 2. She is more comfortable with the material than she was a couple weeks ago. In the last days before the test, I recommend she spend time studying equations of circles (and how to identify center and radius from them), parts of a circle and angle relationships, and quadrilateral theorems and how to apply them in proofs. She can also finish the two practice tests. If she still has questions, she can email me."
"The student I went over his English section answers, and continued through the passage to question 55. His accuracy was great. It decreased a bit as we went forward, but that is normal, as the questions were a bit more challenging. He will finish the last 20 for homework. We moved on to the reading section, working on reading and annotating beforehand, and question answering strategies while also timing him. Again, his accuracy was around 9/10 most of the time, and his speed is very close to where it needs to be. Tomorrow I will time him for two reading passages, the first two he will be doing on the test anyway, to see where we are at with time."
"Today we scheduled an extra session to work through the wall we hit during our last session. We discovered in Thursday's session that drafting an analysis was a point that need some work. We focused exclusively today on drafting a powerful and comprehensible analysis. I think we did make our way over the wall so that the purpose and basic foundation blocks of drafting an analysis are met. It was my intent to also let the student explain to me how to draft an analysis but we did not get there today. That will be a tool I'll try to utilize at our next session if analysis still remains a problem."
"We did some ACT practice questions as the student didn't have any homework or questions about them. She is very comfortable with manipulating equations such as "solve for x" equations. She is, however, not very familiar with geometric properties so toward the end of the day, we covered some basics, such as the properties of special quadrilaterals."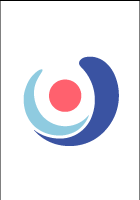 "We started by going over standard deviation materials from the student's lab prep work. We then continued her lab prep work by going over graphical representations of position, velocity, and acceleration graphs. Though she had some difficulty, I believe she understood everything in the end. She needs more review to feel more confident, to be sure, but hopefully, the lab work she'll be doing will make her feel more confident and solidify the content in her mind."
Call us today to connect with a top
History tutor in Paradise, NV
(702) 550-1355