100% Tutor Satisfaction Guarantee
At Varsity Tutors, we're committed to connecting you to top tutors capable of delivering an outstanding experience. That's why we provide a 100% tutor satisfaction guarantee.
Private In-Home and Online Physics Tutoring in Dallas Fort Worth, TX
Receive personally tailored Physics lessons from exceptional tutors in a one-on-one setting. We help you connect with in-home and online tutoring that offers flexible scheduling and your choice of locations.
How can a Physics tutor help you?
Physics is the study of the laws of nature that involves measurements, mathematical analysis, and experiments. It requires students to learn the laws of the field and use math principles in a variety of applications. For some students, this information is easy, but for others, the pieces just don't seem to fall into place. If you're struggling to keep up with your classmates in physics, consider finding a tutor to help you with your studies. Varsity Tutors' educational directors can help you find a Fort Worth, Texas, physics tutor.

Nailing down the basics is a very important step in physics, and with the help of a tutor who understands these concepts and can explain them to you, you can continue to grow in physics. There are several different sections of physics, and if you are struggling in any of them, the other areas can suffer too. For instance, if your math calculations are off, then the momentum of an object may be more or less than you expected, which could throw off your entire experiment. Fort Worth physics tutoring can consist of lesson plans that focus on the parts of physics that you struggle with the most. Whether it is memorizing the laws of thermodynamics, or learning how to apply them, your tutor can create coursework that centers around it. Completing physics experiments with a tutor who can explain the concepts and reason behind each step directly to you could make a difference in how you learn about physics.
Personalized 1-on-1 home tutoring by top SMU/TCU grads! 4.9/5.0 Satisfaction Rating*
Session Summaries by Physics Tutors
"During this session we reviewed the work assigned with the previous chapter involving work and energy. I am pleased that the student seems to be grasping these concepts and handling the problems well. We still have work to do with regards to managing units in equations (watts versus joules for example), but practice and experience will correct that. After reviewing our previous work, we began the review packet. While the upcoming test does not have an impact on the student's grade, it does affect her future placement, so she understandably wanted to spend a significant effort preparing for it. The packet is mostly conceptual beginning with problems involving kinematics and Newton's laws."
"CALCULUS: Topics Covered: Calculus Practice Test review of problems missed and problems confused on Progress Achieved: Student now understands her mistakes on the Calculus Practice Test and can self-correct them PHYSICS: Topics Covered: multiple choice problems Progress Achieved: Student now understands many of the types of problems on the Physics exam"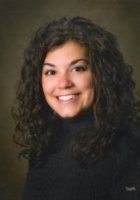 "The student and I reviewed the topic of magnetism and she completed several homework assignments. She has really increased her confidence in the past few weeks, and is now eagerly trying difficult problems."