Call Now to Set Up Tutoring:
(512) 299-3388
Private In-Home and Online Trigonometry Tutoring in Lost Creek, TX
Receive personally tailored Trigonometry lessons from exceptional tutors in a one-on-one setting. We help you connect with in-home and online tutoring that offers flexible scheduling and your choice of locations.
How can a Trigonometry tutor help you?
Math can be a difficult subject for students, and trigonometry is no different. Trigonometry uses math rules to examine and understand angles and why they are important. If you're falling behind in your class, then the perfect solution is to connect with a tutor through Varsity Tutors. Unlike in a classroom setting, a trigonometry tutor in Lost Creek, TX, can provide you personalized sessions that are focused on you.
Trigonometry hones in on understanding angles. You could learn about complementary and supplementary angles. However, if you're finding it difficult to keep the two separate, your tutor could help. Each session you attend will have unique curriculum that is catered to teaching you the concepts that are confusing or interesting to you. Your tutor will be a professional that understands how students think. No two students learn in the same way, so your tutor will be sure to create materials that are catered to your needs. Your tutor will have been specifically chosen for you based upon your personality. We match tutors with students this way to strive to ensure that you are enjoying your tutoring sessions. Not only might you get along with your tutor, but you might feel comfortable working with and asking them questions. You can find an independent trigonometry tutor in Lost Creek by contacting the educational directors at Varsity Tutors.
It can be hard to learn in a classroom when your instructor doesn't have time to work independently with you. Trigonometry involves some complex concepts that you may not be able to understand after one lecture. With a tutor, you will be able to stop a lesson midway and get answers to questions or clarifications on subjects that don't make complete sense to you yet. Varsity Tutors' educational directors will be happy to try to help you find an independent trigonometry tutor in Lost Creek.
Once you're matched with a tutor, you will be able to meet with them in person at any location that is convenient, or in face-to-face online sessions. In-person sessions can be held in your home, at a local coffee shop, or another location of your choice. The online sessions are held over a live learning platform that brings the tutor directly to you wherever you have an internet connection. Through using this technology, you might feel engaged with your lesson and ready to learn. A dynamic tutor in Lost Creek, TX, could help you learn to love trigonometry.
Recent Tutoring Session Reviews
"The student and I continued on long division: it is still new, so we just practiced a little bit. He definitely knows the concept of long division."
"In our last session before the student's exam, we worked through problems from practice tests that the student found most difficult. She's been keeping track of specific formulas and facts with a pink highlighter for easy quick review, and we pointed out some of the trickier or more nuanced concepts, like horizontal reflection before shifting."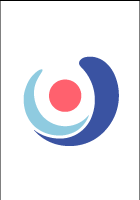 "We spent our first session going over suggested curriculum from student's school and then moved on to math. Student has a very solid grasp of multiplication. I focused on helping her write all problems down in a neater fashion, so as not to make errors in calculation. I also introduced the concept of complex division and working with remainders. We spent some time working with electricity games, building simple series circuits online."
"During our first session I gauged the student's abilities as of today. I went over the homework in workbook 3.4, working with inequalities such as (5x + 3 > 12) and how to plot them on a number line using open and closed interval dots. We worked on the student's confidence, speed, and mathematical computation skills."
"We went over how to do mental math by rounding to get an estimate. We are planning on doing practice quizzes to start to teach the student to police himself and check his work. Hopefully this will help him slow down which is his biggest hurdle right now."
"Today the student and I went over sections 1.6 to 2.3 which included applications of mean media and mode, and adding, subtracting, multiplying and dividing Rational numbers. In order to note progress in the student, I made him do all the odd exercises in each chapter while we together did all the even exercises. Then, once he finished his exercises, I checked them and went over the ones he was struggling with. He, as usually, was assigned with homework (exercises at the end of each section) for next time. I have no concerns with this session. He also turned in his homework from last week."
"Today we focused on probability. The student was catching on to how fractions express probability and what it is they are expressing."
"The student and I covered algebra during this session because he said his first week of chemistry was extremely easy. We practiced solving systems of equations with up to three variables. We did problems where equations were given and also word problems where the reader must derive the equations and then solve the system. He impressed me with his ability to these kinds of problems. We also practiced rate, distance, and time problems, which were slightly more challenging. He still had homework to complete, so he had ample extra practice following the session. I have no concerns from this session."
"Today we went over the test that I assigned the student, which she did well on. After refreshing her factoring skills, we went into graphing quadratic equations. I taught her how to not only graph them, but to find the equation given the graph. I will make a test for her based on this information which she will take by Friday."
"The student and I continued working on combining like terms with multiple variables. After completing that section, she took a quiz on the material and handled the problems really well, answering all problems correctly. We then moved on to the start of factoring out quadratic expressions. We only got to the beginning stages of these problems, and will continue working on them in our next session."
"Today the student completed chapter 8 and she took the practice test at the end of the chapter. For our next session, we will just take off where we left off. Next time we will be starting chapter 9."
"The student and I started talking about the properties of exponents today. This included the difference between positive, negative, and fractional exponents. We worked through problems and I asked her to simplify expressions, mostly. She will be traveling for the next two weeks, but is making excellent progress toward a comprehensive understanding of Algebra I."
Nearby Cities:
Thousand Oaks Trigonometry Tutoring
,
Windcrest Trigonometry Tutoring
,
Hollywood Park Trigonometry Tutoring
,
Helotes Trigonometry Tutoring
,
Leon Valley Trigonometry Tutoring
,
Alamo Heights Trigonometry Tutoring
,
Kirby Trigonometry Tutoring
,
Converse Trigonometry Tutoring
,
Scenic Oaks Trigonometry Tutoring
,
Universal City Trigonometry Tutoring
,
Schertz Trigonometry Tutoring
,
San Antonio Trigonometry Tutoring
,
Boerne Trigonometry Tutoring
,
Fair Oaks Ranch Trigonometry Tutoring
,
Bulverde Trigonometry Tutoring
Nearby Tutors:
Thousand Oaks Trigonometry Tutors
,
Windcrest Trigonometry Tutors
,
Hollywood Park Trigonometry Tutors
,
Helotes Trigonometry Tutors
,
Leon Valley Trigonometry Tutors
,
Alamo Heights Trigonometry Tutors
,
Kirby Trigonometry Tutors
,
Converse Trigonometry Tutors
,
Scenic Oaks Trigonometry Tutors
,
Universal City Trigonometry Tutors
,
Schertz Trigonometry Tutors
,
San Antonio Trigonometry Tutors
,
Boerne Trigonometry Tutors
,
Fair Oaks Ranch Trigonometry Tutors
,
Bulverde Trigonometry Tutors
Call us today to connect with a top
Trigonometry tutor in Lost Creek, TX
(512) 299-3388