We are open Saturday and Sunday!
Call Now to Set Up Tutoring:
(888) 888-0446
Private In-Home and Online French Tutoring
Receive personally tailored French lessons from exceptional tutors in a one-on-one setting. We help you connect with in-home and online tutoring that offers flexible scheduling and your choice of locations.
How can a tutor help you master French?
Learning a new language can be a difficult task for many to achieve. While it may take hours of studying and practice to master, learning how to communicate in a second language can be a very rewarding experience. Unfortunately, the ability to quickly pick up a second or third language is not a skill that everyone possesses. For many of us, it requires more dedication and work to master a language course at school than most other subjects. Fortunately, there are a number of tutors out there who are eager to help guide you down the path of fluency.
Are you somebody who is interested in learning French? Despite being one of the most commonly taught languages at high schools and universities, French can be quite difficult to master. However, learning French opens the door to new relationships and to otherwise unavailable adventures. Not only are there a number of countries throughout the world where citizens speak French as a first or second language, but being proficient in it can also help you with a number of employment opportunities. Did you know that many international companies require employees to be proficient in either French or Spanish before they can work in overseas offices? By learning French, you not only increase your marketability, you also open the door to exploring a range of new cultures and experiences.
Whether you are studying French because you are interested in the language, need it to fulfill a career-related requirement, or are trying to satisfy a foreign language credit at your high school or college, there is a dedicated French tutor who is more than happy to help you develop a deeper understanding of the subject. Varsity Tutors can help you find an experienced French tutor who is happy to help you improve your French proficiency, regardless of your skill level. Whether you're learning the basics of French, or you simply needing help improving your conversational skills, working with a specialized French tutor can help you tremendously.
There is no magic trick to becoming fluent in French. It is going to take dedication and hard work, but working with a tutor means that you have someone dedicated to helping you gain fluency. Moreover, since your tutoring lessons are completely customizable, you can choose which aspects you want to learn. If fluency isn't your goal, you work with your tutor to learn the necessary material to pass your class. You can also focus on specific areas of the language, like building your vocabulary, understanding the grammar, developing your reading comprehension, mastering the pronunciation, and being able to comprehensively listen to native speakers.
Your French tutor can be an excellent conversation partner. By taking private French lessons, you can practice your speaking skills without worrying about making mistakes. Furthermore, your French tutor has the time and resources necessary to help you gain a deeper insight into the language, like idioms and commonly used expressions. The one-on-one time spent with your tutor gives you an advantage over other methods of instruction by simulating the rapid learning that takes place through cultural immersion.
Another advantage of working with a tutor is that he or she can evaluate your current ability to speak, write, and read French in real time, and then develop a customized lesson plan geared towards improving your weaker areas. In addition, it is up to you how you want your lessons to be taught. You can decide if you want the entire lesson to be taught in French, where you learn though absolute immersion, or if you want your tutor to use English to explain various concepts.
By having access to a native or fluent French speaker, you can increase your confidence in learning the language and be more likely to engage with French speakers outside of the classroom. Call our directors today to learn more about how we can help you find a French tutor to help you succeed.
Recent Tutoring Session Reviews
"First session: We covered pronunciation including not saying the last letters of words and how to do R's. We did the alphabet and greetings as well as other basics including I'm hungry, do you have, where is, and the interrogatives. We went over the pronouns, how cava works, and how you respond to it."
"The student and I worked on direct and indirect objects after reviewing the imparfait/passé compose. I was happy to see that she had purchased her own copy of the book I lent her, "Ultimate French Review," and has been doing exercises and studying it. She grasped the concept of the direct and indirect object pronouns well, and just needs to keep practicing to get used to the different word order from English."
"Went over the student's mid-term and discussed some of the past concepts such as definite or indefinite article usage and certain idioms. Then we looked over chapter 4 on which she'll have a quiz this week. Spent most of the session on oral comprehension and dictation by reading aloud from the book and translating or transcribing, rather than the concepts."
"Student A--we finished French 6th chapter playing games to learn numbers better. the student was amazingly on task!
Student B and I watched Le petit Nicolas #10, and then went over the beginning of the transcript for #1 actually reading and looking at the words. Every week we are rereading what we had already read in the transcript and then going a bit further. After which we rewatch the first episode up to that point. After that, we finished French unit 6 as well. He's really getting a hang of listening to French and grasping the meaning."
"We reviewed and learned the future tense, the conditional, and phrase that commonly use both tenses with specific French and English translations and meanings. We also did some oral activities to work on pronunciation and fluency."
"To prepare for the written portion of her IB exam, the student and I focused on essay organization, sentence flow, and writing strategies. We reviewed one of her written assignments for class, and went in-depth into any vocabulary or questions that came up. Topics included connotations of words, how to stay organized through topic sentences, and adding evidence to support points. I encouraged the student to use a lot of idioms (such as "de nos temps" for "nowadays") to show evidence of her French skills to an essay grader."
"Today was a great day! We started off with some conversational scripts about describing people's physical traits and personalities. Then we asked each other about different people we know and what they're like. The student was able to describe family members in French."
"Completed lesson 3, reading through, focusing on pronunciation and comprehension. Afterwards, I asked questions related to the lesson for the student to hear fluid, native-sounding annunciation as well as answering in correct, grammatical French."
"First student-- we covered many grammar topics to pass the "French 4" test including but not limited to prepositions after aller and venir/ future simple tense/ conditional mood/ si clauses, etc.
Second student- we reviewed verbs in the subjunctive present and briefly covered the subjunctive past to prepare for a test"
"Student A: We worked on a new vocabulary set and the new topics that will be covered in her upcoming chapter

Student B: We worked on a new vocabulary set and the new topics that will be covered in his upcoming chapter."
"This session, I introduced the student to the French language. We practiced the alphabet, numbers, some basic grammar, and some descriptive adjectives. I've asked her to practice numbers as well as using sentences to describe new things for next session."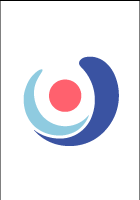 "We spent some time talking about where she was in her French studies and came to the conclusion that her skills were beyond my ability to help her progress. We spent the rest of the session just talking about ourselves in French."
Call us today to connect with a top
French tutor
(888) 888-0446