Call Now to Set Up Tutoring:
(617) 947-9800
Private In-Home and Online Math Tutoring in Andover, MA
Receive personally tailored Math lessons from exceptional tutors in a one-on-one setting. We help you connect with in-home and online tutoring that offers flexible scheduling and your choice of locations.
How can a tutor assist you in conquering Math?
Most people use their knowledge of math every day without a second thought as to the time and effort it took to learn something as basic as telling time, solving basic equations, or converting measurements. Regrettably, for some students in math class, that effortless understanding does not come easily, or might not come at all. For assistance with increasing your proficiency in math in Andover, MA, contact Varsity Tutors. The enthusiastic educational directors of Varsity Tutors are adept at connecting struggling students with tutors who can try to help.
Each of the tutors that Varsity Tutors can find for you in Andover are experienced in teaching math, and can offer an innovative approach to education not found in a typical classroom, where instructors are mandated to present the course with only one style of learning, to a group of students at the same time. A tutor can sit down with you with determine your strengths, weaknesses, unique personality traits, and preferred style of learning, and with that data, they can create your personalized lesson plan. There will be no need to watch the clock while you wait for the teacher to come around and check your work; your tutor will go over your assignment with you the moment you are done.
A lesson plan conducted with your tutor allows you the freedom to focus on your specific trouble areas, while also allowing you to skim over the content that you are already proficient in. Your tutor could give you immediate valuable feedback and constructive criticism with meaningful explanations that can decipher any difficult subject matter with simple clarity. We can connect you with a math tutor in Andover whose primary goal will be to see you succeed. Working with a tutor can also improve your deductive reasoning, help you manage your time more efficiently, and have your memorization skills at their peak, which will all be immensely important when preparing for your upcoming MCAS, or Massachusetts Comprehensive Assessment System exams.
With options for availability both online and in person, study sessions can be scheduled for any time and at any place of your preference. Your tutor can arrange to meet with you at your home, at a nearby cafe, a local library, or any location that is most comfortable and convenient for you. You even have the option of face-to-face online sessions through our interactive platform for live learning. Find math tutors in Andover, MA, by calling the Varsity Tutors educational directors today.
Recent Tutoring Session Reviews
"The student had a 130-problem packet for final exam review, so we began by going through some problems he didn't understand (given a jumbled equation, identify and solve for the conic section, some probability problems, etc.). He is doing very well and just needs to be more confident in his abilities (90% of the time he arrived at the right answer without any hints or help, but would sometimes second-guess his work)."
"The student and I worked on simplifying algebraic expressions involving roots, radicals, and exponents. We practiced applying the laws of exponents and how to radicalize denominators. We also solved equations involving square roots. There was also a brief section on complex numbers, and how to simplify complex expressions involving i."
"With the school year winding down, the student has several quizzes over the next couple of weeks, mostly cumulative or unit tests. We studied those sections he'll be tested on, mostly the area of geometric shapes, jumping from question to question to cover the most material."
"In this last session we just finished going over some more of his old tests. In particular we went over some factoring, rational functions, sequences and series, probability, and counting. He seemed happy enough when we finished and said that he'd spend the rest of the evening making notes for his exam."
"We had a video session the morning of the student's Algebra 2 final to answer any last-minute questions she had and give her a list of things to discuss with her teacher in tutorial. The student seemed 100% ready to take on the final!"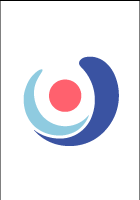 "The student answered all of his multiplication problems from last week's extra practice correct. Today's homework assignment is to solve word problems using the number operation of multiplication. He was able to identify key information, and correctly organize this information in order to solve the problem. The student needs to continue practicing multiplication problems, so I assigned additional practice problems."
"Worked with the student on working with Radicals for her homework. She understood the assignment very well. Introduced Exponential and Logarithmic functions because that is what she will be working on in the next few days."
"Today was spent clarifying some of the subjects covered in class. The student understood the mathematical aspects of how to tackle the problems, but didn't understand the real life applications for what she was doing. In other words, she knew how to do the problem, but not why the problem was done that way, especially the LaGrange remainder and error. Student has a test tomorrow, so we will see how she does."
"I worked with the student on: 1) Word problems identifying equations of multiplication. 2) Word problems and skills involving the concept of rounding numbers . 3) Multiplication of 2-digit by 2-digit numbers 4) Multiplication of 4- digit by 1-digit numbers 5) Division of 3-digit numbers by 1-digit numbers."
"We reviewed more sequences and trigonometric functions. Student has some minor lapses on these topics and she's just afraid of proofs by induction. Overall she knows trigonometry pretty well, and sequences are just a matter of more practice."
"Today the student did not have any homework for the weekend. We finished up some worksheets that she had started in class that focused on multiplication of fractions including mixed numbers. We then did a variety of worksheets that I brought with me. We covered topics including mean, median, and mode, as well as making and understanding scatter plots. We also went over percentages and proportions (including some word problems). Overall she did really well. She has a great attitude and is very focused. I plan to bring more worksheets to our next session to keep practicing the topics we have worked on and also to bring in some algebraic equations and inequalities that she mentioned she would like to work on."
"Today we worked on the student's homework and stopped to go over subjects when she was having trouble. Her homework was mixed review so we had to review some older topics like measurements, and then work through some newer topics like mixed and improper fractions. She was very receptive and appreciative of the study tools I gave her for learning measurements."
Nearby Cities:
Framingham Math Tutoring
,
Westminster Math Tutoring
,
Providence Math Tutoring
,
Worcester Math Tutoring
,
Nashua Math Tutoring
,
Warwick Math Tutoring
,
Cranston Math Tutoring
,
Woonsocket Math Tutoring
,
Leominster Math Tutoring
,
Fitchburg Math Tutoring
,
Marlborough Math Tutoring
,
Norwich Math Tutoring
,
Franklin Math Tutoring
,
New Hampshire Math Tutoring
,
Rhode Island Math Tutoring
Nearby Tutors:
Framingham Math Tutors
,
Westminster Math Tutors
,
Providence Math Tutors
,
Worcester Math Tutors
,
Nashua Math Tutors
,
Warwick Math Tutors
,
Cranston Math Tutors
,
Woonsocket Math Tutors
,
Leominster Math Tutors
,
Fitchburg Math Tutors
,
Marlborough Math Tutors
,
Norwich Math Tutors
,
Franklin Math Tutors
,
New Hampshire Math Tutors
,
Rhode Island Math Tutors
Call us today to connect with a top
Math tutor in Andover, MA
(617) 947-9800