We are open Saturday and Sunday!
Call Now to Set Up Tutoring:
(888) 888-0446
Private In-Home and Online History Tutoring
Receive personally tailored History lessons from exceptional tutors in a one-on-one setting. We help you connect with in-home and online tutoring that offers flexible scheduling and your choice of locations.
How can tutoring help you succeed in History?
Varsity Tutors can help connect you with outstanding U.S. History tutors who are available when you need them most, wherever you study best. One-on-one sessions ensure your unique academic needs are met. There is even a live learning platform for those who prefer to take advantage of the convenience offered by online sessions.
U.S. History courses are both a staple of American education and a challenging endeavor, no matter the level. U.S. History students must memorize dates, events, individuals, and the wealth of connections between all three! Whether you need to study for a test or write a paper, a tutor can teach you strategies to manage your time and retain class content. U.S. History does not have to be a subject that you fear or dread anymore. Tutors have numerous tips and tricks to help you with memorization. It doesn't matter whether you are an elementary-, middle school-, high school-, or college-level U.S. History student -- there is a tutor out there for you. Even if you've been out of school for a few years and are just getting back into the school scene, there's a tutor who can help you.
Maybe you are struggling with understanding the demographic effects and changes of immigration, or struggling with homework questions about capitalist development, globalization, and economic transformations. Whatever it is, you will find that your tutor is well versed in each topic. You can feel confident knowing that you are getting the most accurate information, because each tutor has a specialized degree in their field of choice and has been working in their area for quite some time. You will not be stuck with someone who is just there for a paycheck. These tutors are passionate about what they do.
There are so many benefits to having a personal, private U.S. History tutor. First of all, tutoring provides an individualized and structured learning experience. Your tutor will get to know you on a personal level and teach you in a manner that is geared toward your learning style. A tutor will also help you improve your academic performance and personal growth. Your tutor can improve your attitude towards U.S. History by showing you how interesting and entertaining this subject can be. Once your tutor begins helping you raise your grades, you will start to notice an increasing interest in history. A tutor can spend more time with you on a personal level than a classroom teacher, which gives you plenty of time to ask questions and get answers.
An excellent tutor uses multiple methods to improve their student's abilities and keep their interest. You will find that your tutor uses unique techniques to keep you engaged in the material. Games can be used to help you memorize important history dates or learn about certain people. Your tutor may also use multimedia tools such as songs, videos, and presentations. Humor can brighten a subject that students find dull or uninteresting; it also has been proven to increase the engagement and interest of the student. Your tutor may also encourage you to change up the location of your sessions to decrease the chances of boredom. These are just a few of the unique methods that your tutor may use to help you succeed.
These tutors have proven track records in high school and college history courses. Best of all, they know just how to combine their firsthand knowledge and love of education to help you succeed. If you are looking forward to turning U.S. History into a subject that you can master, do not hesitate to contact Varsity Tutors. We can help you connect with a U.S. History tutor in your area.
Recent Tutoring Session Reviews
"The main focus of the session was The student's project for Western Civ. We clarified the assignment that her teacher gave her and began some research for the project.

We also spent a little time working on Spanish grammar."
"Today went over Unit 6, 7, and some of 8 from the student's study guide provided by his teacher for his History class. We went through the book, covering dates, events, names, places, and numbers. The student takes very good, concise notes on his laptop during our study sessions."
"Today, the student and I began by finishing his Abraham Lincoln project. We also went through his speech one more time, making a few small edits (grammar, mostly). We finished the session with math homework (finding patterns, determining if they are arithmetic/geometric/both/neither)."
"We summarized his book about the New Deal. The student skimmed pages for details and told me them, and I asked comprehensive questions to send him back into the text to explain the details in comprehensible chunks."
"We worked further on outline for paper. Further honed thesis statement, clarified outline, language of topic sentences. We worked on close reading of evidence, active voice, proper citation formats, clarify and precision."
"We went over the review sheet for his history test which will be on Thursday. He did well remembering what he has covered in class and with me."
"Reviewed multiple choice questions for 1 chapter of reading assigned for upcoming test. Reinforced parallels to other portions of the course. Discussed social/domestic life in the 1940s v. 1950s by sex, race, and class. Helped prepare a portion of an upcoming Spanish project."
"Sixth session on 4/18: The student and I covered topics relevant to World War I in preparation for his exam on Monday. We reviewed note-taking strategies, chapter analysis, and narrative development for certain historical events (.e.g. how to associate dates, organizations, acts, proposals, etc. with a specific type of impact or historical change). Before leaving, I highlighted from his teacher-given study guide the information that still needed to be looked up/studied/written as a notecard."
"The student read her assigned History section over transportation and industrialization. She answered study questions relating to the assignment. We also worked on writing brief, concise, complete answers to study questions, which are submitted for a grade. The student also worked on math measurement topics such as metric and standard American conversions, time, and temperature."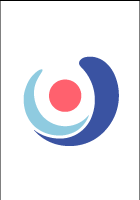 "This evening the student and I went over his 100 question homework and test review for history. We also practiced making use of the index in the history book to identify the passages where answers to these questions might be located."
"Reviewed the 1st-4th Crusades, People's Crusade, Children's Crusade, and other minor Crusades, quizzing client and explaining overarching themes (military and cultural impacts). Reviewed school study guide highlighting major characters, events, and dates."
"I started this session with the student by helping him with a college admission essay assignment. I helped the student focus his essay by asking him some questions that would force him to eliminate any extraneous information. He struggled with understanding what he should and should not keep in his essay, but with only a page to use, he quickly came to understand the distinction I was trying to illustrate for him. The student and I then moved on to preparing for a History essay test. His instructor gave the class four broad topics on which they should be knowledgeable. We spent most of our time covering these topics and reviewing the textbook chapters in which those topics were featured. We then discussed some potential questions his teacher could ask in order to get him into the proper mindset when thinking about these topics."
Call us today to connect with a top
History tutor
(888) 888-0446