Work With The Perfect Tutor For You
We require the most rigorous qualifications of Fisherville tutors, in addition to a background check. Only a tiny fraction of those candidates who apply ultimately make it through our demanding interview process. From this elite group, an expert director will help you find the best tutor to meet your individual needs – and we stand behind your satisfaction with our money-back guarantee.
You select the time and location, and expert tutors develop the strategies to help you meet and exceed your tutoring goals.
About Fisherville
Fisherville is a neighborhood of Louisville, KY. The area was originally a commercial area due to the presence of nearby railroad tracks and a mineral water well, but it became primarily residential after the well went dry. It was originally named Curreys, but the name was changed in 1847.

The Jefferson County School District has three of the top ten schools in the state: Dupont Manual High, Atherton High, and Brown School. To help you work towards success in your courses, expert online or in-home private tutoring from tutors in Fisherville is offered for both general class instruction and test prep. Skilled in-person or online Fisherville tutors might help students get ahead in their courses or test prep with one-on-one tutoring sessions. Some of the best colleges nearby are Spalding University and Bellarmine University, both of which are in Louisville. To try to create an edge on the competition and put yourself in a position to get into the best schools, you can work with a Fisherville, KY, tutor who specializes in private test prep tutoring and instruction, both online and in-home.
Private 1-on-1 Tutoring by top UofL Grads. We serve Louisville and all suburbs.
Session Summaries by Tutors
"I helped the student as he completed his quiz. We then went through the rest of Module 4, activity by activity, to assure he had completed all of the tasks. I advised him to slow down and look at the details of his assignments, though he has made strides with this over the course of his class. "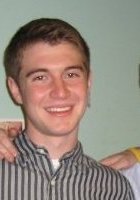 "Today the student and I worked on his Math. He did very well today. I think he has the concept of variables and the rules when simplifying equations. He did his homework all by himself today and I checked his work. On his first attempt he got 80 percent of the questions correct. I'm vey proud of how well he did today."
"Tonight, the student and I began the session by discussing the assignment from last week. She had difficulty with the fill in the blank assignment. We will take some time to view similar problems during another session. The next thing we did was go over her practice questions that were assigned for homework. She had trouble with a mean question because it involved multiple steps. There was a geometry question that she had trouble with because she was not familiar with the terms. We agreed to go over geometry terms prior to the test in a few weeks. For practice I had her work on combining like terms. She did very well with combining like terms. Her assignment this week involves the topics she is currently covering in school as well as simplifying expressions and mean, median, mode and range. The assignments are sections J.13, K.9, K.10, Y.3, AA.1, and AA.2. She is very pleasant and nice to work with. "