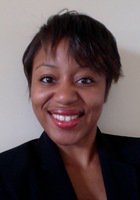 Shelley
Certified Tutor
I have over 5 years of experience in working with students in one-on-one and small group settings. I believe that individualized instruction is vital to the success of students. My passion for education and my past experiences have proven that I am an effective tutor. I am currently completing my final year of a Master's in Early Childhood Education at Georgia State. I am a certified elementary school teacher, and hold an endorsement to teach students who speak a language other than English as a first language.

At the core of my teaching style is my ability to create a supportive learning environment, strong organizational plan, and a setting in which my students can feel open to ask questions that will promote their success. My personal experiences and genuine passion for education have shaped my desire to tutor. I believe that, with the appropriate support, every student can be successful.
Education & Certification
Undergraduate Degree: Spellman College - Bachelor of Science, Anthropology and Sociology
Graduate Degree: Georgia State University - Master of Arts, Early Childhood Education
State Certified Teacher
Hobbies
Reading, Cooking, Traveling, and Yoga
Tutoring Subjects
ACCUPLACER ESL - Listening
ACCUPLACER ESL - Reading Skills
ACCUPLACER Language Use
African-American History
Art
CLEP Prep
CLEP Humanities
CLEP Introductory Sociology
College Application Essays
College English
Elementary School Math
Elementary School Reading
Elementary School Science
Elementary School Writing
GED Math
GED Reasoning Through Language Arts
GED Science
GED Social Studies
Handwriting
High School English
IB Social and Cultural Anthropology
Other
Social Sciences
Spelling Bee
What is your teaching philosophy?
I believe in instilling a passion for learning within my students. During my lessons, I think-aloud, interact with the text, and use opportunities promote inquiry. I believe that all students can meet their full learning potential with support, high expectations, and in a safe learning environment. Learning should be fun, engaging, and meaningful.