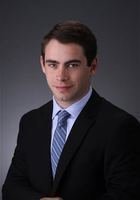 Michael
Certified Tutor
I am currently a rising Junior at Northwestern University studying Electrical and Computer Engineering. In my studies I am focusing on Robotics and Control Systems (think developing robots like Boston Dynamics or designing algorithms that allow rockets to land on their own like SpaceX.) I also am a member of Northwestern's solar car racing team, NUSolar, and I am the academic chair for the Tau Delta chapter of the Alpha Epsilon Pi fraternity. In my experiences as a student I have realized how important it is to have individuals that are able to help as you progress through school, especially when you are struggling. To this end I want to be a great academic resource for students and help them solidly the concepts which will help them succeed in their academic endeavors and beyond.
Education & Certification
Undergraduate Degree: Northwestern University - Current Undergrad Student, Electrical Engineering
Test Scores
ACT Composite: 34
ACT English: 34
ACT Math: 33
ACT Reading: 34
ACT Science: 35
Hobbies
Some of my interests outside of academics including playing ice hockey, running track (particularly the sprinting and jumping event), and skiing. I also play piano and produce music in my bedroom when I have free time.
Tutoring Subjects
AP Physics C: Electricity and Magnetism
AP Physics C: Mechanics
Discrete Math
Electrical and Computer Engineering
Electronics
High School Chemistry
High School Physics