Call Now to Set Up Tutoring:
(512) 299-3388
Work With The Perfect Tutor For You
Only the best Leander tutors are able to work with you. The tutors go through a rigorous interview, possess excellent teaching skills, and pass a background check. From this elite group, an expert director will help you find the best tutor to meet your individual needs – and we stand behind your satisfaction with our money-back guarantee.
Exceptional tutors individualize all lessons to address students' specific academic needs. Tutors provide personalized, one-on-one tutoring in the comfort of your home, online, or wherever is convenient for you.
Leander is a Texas city located in Williamson and Travis Counties. It has a population of 26,500 residents and is part of the Greater Austin Metropolitan Area. Residents living in Leander are approximately 25 miles from downtown Austin.

Students who live in Leander are part of the Leander Independent School District, which includes Leander and New Hope High Schools. Some students in the area also attend the Leander Charter Academy. Private tutoring in Leander is available both online or in-home to help you with general course instruction or test prep. You can work to keep up with your studies with online tutoring in Leander for your courses or test prep, so that you can focus on preparing for success after high school.

A Leander, TX, tutor can offer you private instruction, through either online or in-home tutoring sessions, to help with your test prep and prep and try to get into your top school choice. Their assistance can give you the guidance you need to apply to one of the nearby Austin colleges, like Concordia University Texas, National American University Austin, or the University of Texas.

There are a lot of entertainment options in Leander and Austin that you can explore. Crystal Falls Golf Course is a beautiful and well-maintained course that is fun to play on if you're someone who enjoys golf. If you're looking to do something a bit more nature-related, visit Sandy Creek Park. You can spend hours walking the different hiking trails around the area. Or you can bring your canoe, kayak, or boat, and get on the water at Lake Travis. There are also BBQ grills, picnic facilities, and campgrounds throughout the area.

Nearby Austin also has a number of exciting areas that you can explore. Make sure to visit the State Capitol Building while you're in downtown Austin. If you enjoy walking or cycling, tour the city through the Lady Bird Lake Hike-and-Bike Trail.

As the capital of Texas, Austin has a lot of historical venues that you can explore. Learn about Texas' unique history by visiting the Bullock Texas State History Museum. There are many different exhibits that tell the story of Texas, even back when it was a province in Mexico. Another excellent place to visit is the Lyndon B. Johnson Presidential Library, which has a number of interactive and educational exhibits that you can explore.

One-on-one tutoring is an excellent way to get the help you need to succeed. You can work with Leander, TX, tutors to potentially improve the chances of getting into your dream college.
Recent Tutoring Session Reviews
"Solidified understanding of mole-mole and mass-mass stoichiometry. Worked through mistakes from last exam (and found potential points to reclaim). Previewed and practiced limiting reactant problems. Introduced percent yield as a ratio of actual to theoretical yields."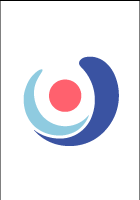 "Focused mainly on geometry today. The student seems to have a very good understanding of the concepts; however, needs to watch out for small mistakes such as recognizing similar shapes, etc.

Keep up the great work!"
"Today we discussed references for the PowerPoint presentation and putting the slides in order. In addition student submitted her final paper for the course, and we previewed the final discussion questions and how she may go about creating answers for them."
"The student and I worked on cancelling fractions, expressing and graphing compound inequalities, defining sets, using sets to express solutions to absolute value equations, expressing number theory related word problems in symbols, moving between general and specific cases to check symbolic expressions, producing word problem expressions using two variables, and continuing to break problems down into steps with clearly shown work."
"Today we worked on planning out the student's assignments for the week and the evening. We then spent the rest of the lesson reviewing her homework for the night, and looked at her history assignment since she said it would be the hardest."
"The student's calculus review covered the chain rule, product, and quotient rules as well as the Power/Trig/Angle derivative methods.  She has a basic understanding of the material but needs more practice to be proficient.  She knew that before I got there.  She also agreed that she would need to start sooner in getting familiar with the material as it was too late to "Cram" for a test of this magnitude."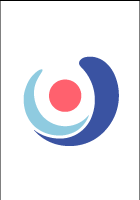 "We spent the session going over what the student missed on his exam. It seemed as though he let himself get overwhelmed with the math questions, so I suggested that he focus mainly on those types of questions from now on. He mentioned that he would skip them on the review since he did not understand them, but now we will spend our time reviewing those questions."
"The student and I focused on reading and vocab as usual, and I helped him prepare for his next vocab test. We began by quizzing him on words and their definitions, and he had a good knowledge of the words at the beginning this time. I then created a vocab quiz for him to complete with fill-in-the-blank sentence questions for each word."
"The student has improved a lot since he first started practicing for the SATs. I am surprised at how fast he improved in reading comprehension.  We will be practicing for writing on Wednesday, and math on Friday. His test is on Saturday morning."
"The student and I worked on a couple new concepts for her: verbs that take the prepositions "a" and "de" before the infinitive, and adverbs. We then spent the rest of the time on reflexive verbs, working on creating a step-by-step approach to forming complicated word orders, specifically the negative past (Je ne me suis pas leve(e)). She seemed to feel comfortable with this once we came up with the idea of using the "pathway" or step-by-step approach."
"Today the student learned how to change polynomials into vertex form. She practiced completing the square and then adjusting the equation accordingly. She performed this complex, multi-step process like a champ."
"Today we went over the student's planner and schedule for the week. She has a lot of quizzes going on this week. We finished a math homework assignment on factoring, and figuring out the area of two rectangles by sums and products. She had a good grasp on this subject. Next we spent time reviewing Mandarin. I convinced her to try out flashcards, and she made them and we reviewed them multiple times for words like "phone" "number" and "I'm sorry." It seemed like she liked the flashcards, and it helped her to memorize the words. For extra practice, I suggested she try to go back through what she has already learned in Mandarin to make flashcards for all the words already covered."
Call us today to connect with a top
Leander Tutor
(512) 299-3388
Nearby Tutors:
Thousand Oaks Tutors
,
Windcrest Tutors
,
Hollywood Park Tutors
,
Helotes Tutors
,
Leon Valley Tutors
,
Alamo Heights Tutors
,
Kirby Tutors
,
Converse Tutors
,
Scenic Oaks Tutors
,
Universal City Tutors
,
Schertz Tutors
,
San Antonio Tutors
,
Boerne Tutors
,
Fair Oaks Ranch Tutors
,
Bulverde Tutors
Nearby Cities:
Thousand Oaks Tutoring
,
Windcrest Tutoring
,
Hollywood Park Tutoring
,
Helotes Tutoring
,
Leon Valley Tutoring
,
Alamo Heights Tutoring
,
Kirby Tutoring
,
Converse Tutoring
,
Scenic Oaks Tutoring
,
Universal City Tutoring
,
Schertz Tutoring
,
San Antonio Tutoring
,
Boerne Tutoring
,
Fair Oaks Ranch Tutoring
,
Bulverde Tutoring