We are open Saturday and Sunday!
Call Now to Set Up Tutoring:
(214) 206-7940
Private In-Home and Online Statistics Tutoring in Dallas Fort Worth, TX
Receive personally tailored Statistics lessons from exceptional tutors in a one-on-one setting. We help you connect with in-home and online tutoring that offers flexible scheduling and your choice of locations.
How can Statistics tutoring help you succeed?
Statistics focuses on data. It uses many principles from algebra, but instead of dealing with unknown integers, you work with data that you have collected, compiled, and must now analyze. Statistics goes far beyond just learning the mean, median, and standard deviation of a group of numbers. It ventures into deeper analysis and interpretation of the data. This can be a difficult concept for students who have a disconnect when it comes to relating to numbers. If you need extra help understanding statistics principles, a tutor can help guide you through your statistics course. Varsity Tutors' educational directors can help you find Fort Worth, Texas, statistics tutoring.

If you are a student who loves statistics, then you may be working towards a career in the field. Working with a tutor could give you an edge on your fellow statistician classmates. With a personal Fort Worth statistics tutor, you can have one-on-one attention. Working individually with a tutor can get your questions answered as they come up, which means you could move through your assignments more quickly. This could also boost your understanding of the topics, as you can receive feedback as to how to complete each problem. A knowledgeable tutor can teach you more efficient means of completing problems and explain the steps of each equation in a manner that makes sense to you.

If you aren't a student who excels in statistics, a tutor can create a lesson plan that helps you prepare for your class. A statistics tutor in Fort Worth can conduct an analysis of your math skills and determine where you need to work the hardest and then create a lesson plan based around this. You can spend time working on the areas of statistics that are holding you back and continually work towards your goals.

In order to get closer to those goals, you should be able to meet with your tutor when and where you need them. Our educational directors can help you find a tutor whose schedule can match yours, allowing you to get the help you want at a time that works best for you. In addition to in-person tutoring, Varsity Tutors provides a live learning platform for tutors to meet with their students face-to-face online. Call today, and get the help you need in finding statistics tutoring in Fort Worth, TX.
Recent Tutoring Session Reviews
"Tonight the student and I focused on the multiple-choice portion of the AP Statistics exam, practicing on a set of 30 problems. He was able to either solve or understand the solution to every problem in the set. Next time, we'll finish up with free-response practice."
"This was our final review for the student's AP test for AP Stats on Friday. We went through the set of free response questions from a previous AP exam, and then reviewed a few other concepts such as expected value calculations using a probability table and geometric vs. binomial probabilities. The student felt better about the test once we went through the free response questions."
"The student and I began reviewing for her final today. We went through chapter reviews for chapters 8, 9, and 10, covering hypothesis testing for means and proportions, as well as 2-sample tests. She also said her AP test went really well!!"
"The student needed help with the statistical analysis of survey data for her thesis. We made sure a chi-squared analysis was the test she wanted, and then worked on making a table in Excel to present her findings."
"Today we covered 2 sample tests. The student received his test back and did not do very well on it. Most of the class did very poorly as well as there was one very difficult question that had not been covered in the homework. John did the new homework very quickly and easily."
"The student and I covered regression tonight, at least the practice of using a regression line equation to predict a Y value for a given X value. While tough at first, she seems to get it much more clearly now that we've worked some examples. The student rescheduled her test for tomorrow; go get 'em!"
"Got a feel for the student's needs today and we looked over his spreadsheets and software. Need to get more comfortable with his specific software as well as make sure the spreadsheets have no errors. Next session will involve writing macros and diving more into the data."
"The student and I had a great first session! We started almost at the very beginning of the book and walked through the main concepts. I connected the main concepts back to real-life examples whenever possible, and I made note in the margins of problems she should try to work on her own as "homework". We agreed that we need to front-load our sessions in order to catch up in time for the next test."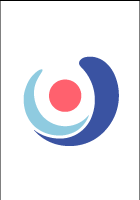 "We developed the process for her studying the material independently with my providing support once a week. She has the ability to understand the theory behind the material that will doubtlessly enable her to succeed in this course."
"This week, the student has begun working with uniform distributions and normal distributions. She is getting the hang of normal distributions (z scores and such) as well as uniform distributions. We will spend more time on determining which distribution to use for which problems."
"In this session the student and I covered the topics of regression and correlation. We talked about the statistical analyses and when to use which for different types of variables.

We also covered performing these analyses (correlation/regression) in SPSS."
"I introduced finding standard deviation and variance of a random variable to the student, as well as what happens to those values when you add constant to or multiply that variable by a constant. In addition, we covered binomial distributions and reading a cumulative binomial distribution chart, as well as finding total numbers of combinations in a sample and finding probabilities using a hypergeometric distribution. The student seemed to have grasped the material as I presented it to her!"
Nearby Cities:
Plano Statistics Tutoring
,
University Park Statistics Tutoring
,
Allen Statistics Tutoring
,
McKinney Statistics Tutoring
,
Irving Statistics Tutoring
,
Carrollton Statistics Tutoring
,
Garland Statistics Tutoring
,
Grand Prairie Statistics Tutoring
,
Arlington Statistics Tutoring
,
Fort Worth Statistics Tutoring
,
Denton Statistics Tutoring
,
Lewisville Statistics Tutoring
,
Richardson Statistics Tutoring
,
Frisco Statistics Tutoring
,
Flower Mound Statistics Tutoring
Nearby Tutors:
Plano Statistics Tutors
,
University Park Statistics Tutors
,
Allen Statistics Tutors
,
McKinney Statistics Tutors
,
Irving Statistics Tutors
,
Carrollton Statistics Tutors
,
Garland Statistics Tutors
,
Grand Prairie Statistics Tutors
,
Arlington Statistics Tutors
,
Fort Worth Statistics Tutors
,
Denton Statistics Tutors
,
Lewisville Statistics Tutors
,
Richardson Statistics Tutors
,
Frisco Statistics Tutors
,
Flower Mound Statistics Tutors
Call us today to connect with a top
Statistics tutor in Dallas Fort Worth, TX
(214) 206-7940