We are open Saturday and Sunday!
Call Now to Set Up Tutoring:
(202) 779-1569
Private In-Home and Online SAT Tutoring in Washington DC
Receive personally tailored SAT lessons from exceptional tutors in a one-on-one setting. We help you connect with in-home and online tutoring that offers flexible scheduling and your choice of locations.
How can a tutor help you master the SAT?
Applying for colleges can be a very exciting time, but along with this may also come the SAT. Preparing for the SAT can be very stressful and daunting, to say the least, but you don't have to go at it alone; a private tutor can help you. Varsity Tutors can assist in your search for a professional SAT tutor in Washington, D.C., with whom you can work at a time and place that works best for your schedule. Your tutor can even meet with you online.

Private Washington, D.C., SAT tutors can provide you with the one-on-one attention that you would not receive in a study group or test prep course. Together, you and your tutor can come up with a personalized study plan just for you. You may decide that you need to cover every section of the exam in great detail, or alternatively, maybe you only need to go over a few in detail and can briefly review the rest of the sections with your tutor. For example, you may take a practice exam with your tutor and discover that you excel at the evidence-based reading and essay sections, but you need some additional help with the math section and a refresher on some of the concepts covered in the writing and language section. Because you are the only pupil meeting with your tutor during your session, whatever your studying needs may be, your tutor can help. You can pick and choose the topics you cover and to what extent, which is not something you can do in a large study group or test prep course.

Washington, D.C., SAT tutoring may provide a multitude of perks that studying alone does not. For example, you may have purchased practice exams and test prep books with answer keys, but these cannot offer an in-depth explanation of incorrect answers like a private tutor can. Your tutor can work through any incorrect answers with you. This is especially helpful on the essay section, as critiquing your own essay would be rather difficult. Your tutor can provide constructive and immediate feedback as well as essay-writing tips and test-taking strategies for you to utilize on test day. The exam is also timed for each section (80 minutes for the math section, 65 minutes for the reading section, 35 minutes for the writing and language section, and 50 minutes to write your essay). Your tutor can time you as you take each section of a practice exam to help you learn pacing techniques.

Studying for the SAT can be extremely intimidating when doing it alone, but private tutoring can be a great help. Give Varsity Tutors a call today for assistance finding SAT tutoring in Washington, D.C.
Recent Tutoring Session Reviews
"The student wrote a sample essay, and we honed in on the challenge of being sure you're answering the question accurately. (Harder than it sounds--SAT prompts are notoriously broad and philosophical, and breaking them down is part of the pre-writing process.) We then worked through a reading section. Her accuracy was pretty high on the reading comprehension. She should always time herself in addition to having someone else timing her. She should also remember to take her own watch to the SAT so she can pace herself accordingly."
"The student took the incredible initiative to sit down and do Practice Test #1. That is fantastic! And, she did very well on it. We went over the questions on which she had the most trouble, and I think that she understands most of where she got tripped up. She also wrote an practice essay from the prompt in the book, which was excellent. She is a very good writer, stylistically and grammatically. I gave her a couple tips on how to improve, but generally, I think she will do very well in her essays. She says that she always has plenty of time on each section, so I would like to focus on some strategies to double-check her work, and general strategies to be more deliberate and thorough with each question."
"We reviewed the student's SAT homework. She did extremely well on the math homework, getting 16/20 questions correct. She had similar success in the reading passages, although she doesn't yet have enough vocabulary words to answer the sentence completions. I discussed Latin roots and related applicable words to Spanish, which she is currently studying in high school. I reviewed the concepts that gave her the most trouble like subject-verb agreement, appropriate possessive pronouns, and idioms."
"We spent the first hour going over the math section. We focused on how to approach grid in questions; both how to solve them and how to fill them out on the answer sheet. We then moved onto the essay section. I had the student think up a thesis statement based on a sample prompt. We also looked over the scoring guides for the essay and read over some sample essays. Finally I had the student practice sentence completion. He is very focused and attentive but we still need to do a lot of work to get him ready for the SAT."
"Today I went over the student's essay with her. We discussed in depth how to structure an essay for the SAT, and she outlined a couple of essays. We then went over vocabulary words we went over in the last session and we learned some new ones. We looked at some verbal questions she had done in the last session and we did them again - this time she knew how to do them because she had the necessary vocabulary."
"The student and I revised her two practice essays. Our focus is still on simplifying syntax and better developing the opposing point of view. However, she has already begun to simplify her syntax. She is also doing a better job of not using passive voice. Overall these essays were the best she has written so far!
In terms of Math, we spent the rest of our session working through problems in the SAT math workbook that she had previously gotten wrong. I made a list of problems that she was still struggling with so that she could attempt them again in a couple of weeks to make sure she still remembered how to do them."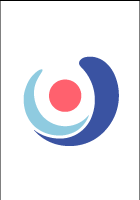 "Today I reviewed the math section with the student and we went over strategies for the reading comprehension section, focusing on the vocabulary and the short answers. We went over how to use key words to predict the blanks even if he wasn't entirely sure what the vocabulary in the stem meant. We also went over how to use the evidence in the short passages to come to an indisputable answer.
With the other student I went over the harder ACT math questions. She understands the general concepts, but finds untangling the questions difficult, so we made notes on how to tackle similar problems in the future. We also began to tackle the science section because it was very new to her. We went over strategies of what to read and what not to read in the informational section so that she doesn't waste time trying to read irrelevant information."
"We set goals to achieve for our tutoring time together, began discussing test taking skills and how to approach the test from 24 hours out (using basketball/coaching analogies). We spent the bulk of our time together working on SAT math - how to approach various problems, and reviewing several geometry concepts. He retook half of the math test he took earlier, and went from missing half of the problems (leaving no blank), to missing 3 problems and leaving 2 blank. I left an SAT vocabulary book with him and gave homework of 30 minutes each night doing vocabulary work with his mother."
"The student and I are working through the SAT practice exam. She is confident on the content of the exam. I'm also giving her an ACT practice test."
"Today, the student and I reviewed the math problems we had left from last time. We also went over the science passages I assigned him, a few reading passages, and an English section. I have noticed some great strides with his timing."
"During our first session, I discussed with the student her previous SAT experience and what she hoped to improve. We went through some practice questions for the remainder of the session so that I could get a sense of her ability - we covered sentence completion, math (with an emphasis on geometry) and the reading portions of the test - this leaves some more math and the writing section, including the essay, to cover first during our next session."
"I arrived at 1:05pm, and I left at 3:15pm.
We went over all his math questions that he worked on - he is still making silly mistakes that I'm finding a little difficult to prevent. I have told him to start marking and underlining the key words in the problem, making sure that he writes down all his work so that he's not making mistakes.
We also went through a whole reading test (3 sections). He did fairly well, and only missed 8 questions total. For at least 3 of these questions, after he looked at them again, he chose the correct answer (without knowing which incorrect answer he originally chose). At least 1 of these questions, he had changed his mind - I told him that his instincts are probably correct.
For homework, I've had him do a whole test. He photocopied it for me so that I can go over it before I meet with him, and so we don't waste time reading the passages together."
Nearby Cities:
Alexandria SAT Tutoring
,
Arlington SAT Tutoring
,
Bethesda SAT Tutoring
,
College Park SAT Tutoring
,
Fairfax SAT Tutoring
,
Prince George's County SAT Tutoring
,
Reston SAT Tutoring
,
Silver Spring SAT Tutoring
,
Wilmington SAT Tutoring
,
Chester County SAT Tutoring
,
Maryland SAT Tutoring
,
Baltimore SAT Tutoring
,
Columbia SAT Tutoring
,
Towson SAT Tutoring
,
Rockville SAT Tutoring
Nearby Tutors:
Alexandria SAT Tutors
,
Arlington SAT Tutors
,
Bethesda SAT Tutors
,
College Park SAT Tutors
,
Fairfax SAT Tutors
,
Prince George's County SAT Tutors
,
Reston SAT Tutors
,
Silver Spring SAT Tutors
,
Wilmington SAT Tutors
,
Chester County SAT Tutors
,
Maryland SAT Tutors
,
Baltimore SAT Tutors
,
Columbia SAT Tutors
,
Towson SAT Tutors
,
Rockville SAT Tutors
Call us today to connect with a top
SAT tutor in Washington DC
(202) 779-1569